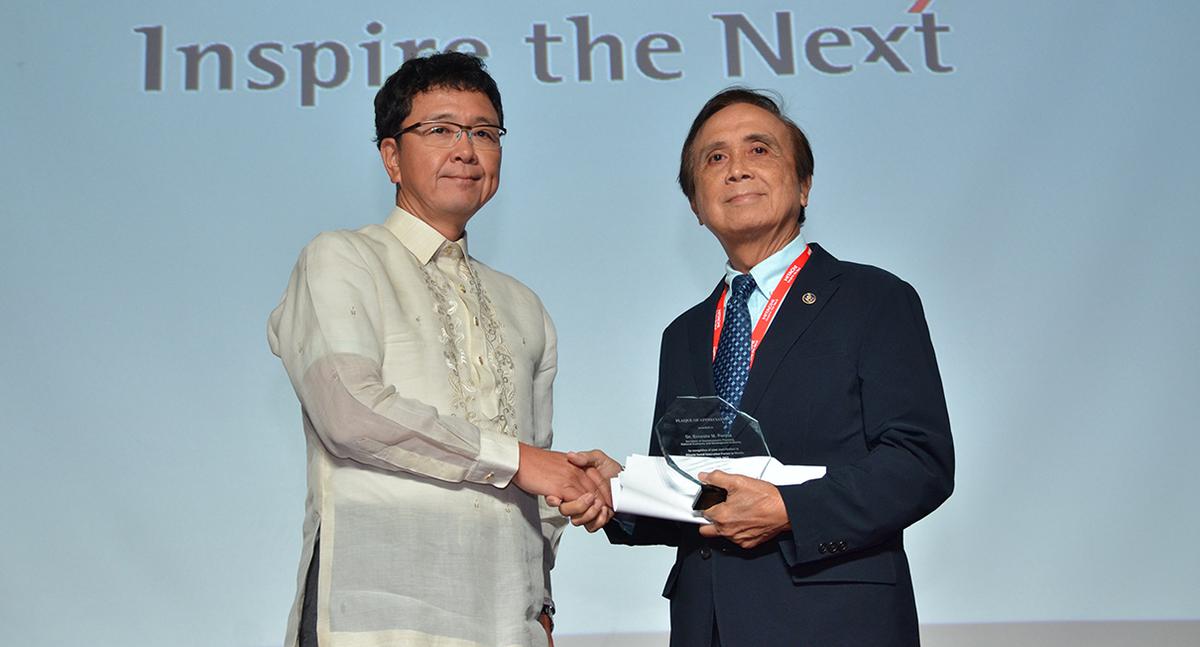 Hitachi, Ltd. and Hitachi Asia Ltd. recently hosted the Hitachi Social Innovation Forum (HSIF) in Manila.
Through a hosted exhibition, business seminars and panel discussions at the forum, Hitachi aims to increase awareness of the company's Social Innovation Business in the Philippines, which combines Information Technology (IT), Operational Technology (OT), and Products/Systems, to its customers, business partners, and major stakeholders. This third HSIF in the Philippines will focus on Hitachi's commitment to develop smart and sustainable cities for the country's inclusive growth and development through areas such as energy management and more.
Dr. Ernesto M. Pernia, Secretary of Socioeconomic Planning, National Economic and Development Authority (NEDA), graced the event as Guest-of-Honor. He discussed the government's urban development plans and the support the corporate sector can provide in realizing these targets.
Sharing Hitachi's experience in urban development and smart cities were Mr. Masaya Sakakibara, Department Manager of Business Partner Sales Department, Building Systems Business Unit, Hitachi, Ltd. who presented Hitachi's track record in Area Energy Management System (AEMS) through the Kashiwa-No-Ha Smart City Project, and Mr. Kazutaka Yokoyama, Manager of Digital Energy Business Promotion Department, Energy Solutions Business Unit, Hitachi, Ltd. talked about the MicroGrid System for metro and remote areas through the exploration of related technologies from a technical and value-adding standpoint.
"Through the Hitachi Social Innovation Forum and the company's Social Innovation Business, we aim to contribute to the Philippines' growth trajectory in an inclusive and sustainable manner," said Mr. Mitsuhiko Shimizu, General Manager, Hitachi Asia Ltd. Philippine Branch. "With our unique competencies in IT and OT, as well as our proven experience in the global market, we are confident that we can leverage our expertise and be an innovative partner for both the public and private sectors working in areas such as railway systems, energy management, security solutions, IoT solutions among others."
In the 2018 Mid-term Management Plan, Hitachi targets to increase its overseas sales ratio to more than 55 percent. The Philippines will play an instrumental role in helping Hitachi achieve the target by focusing on energy management, railway and urban development solutions in addition to its high functional materials and ICT businesses.