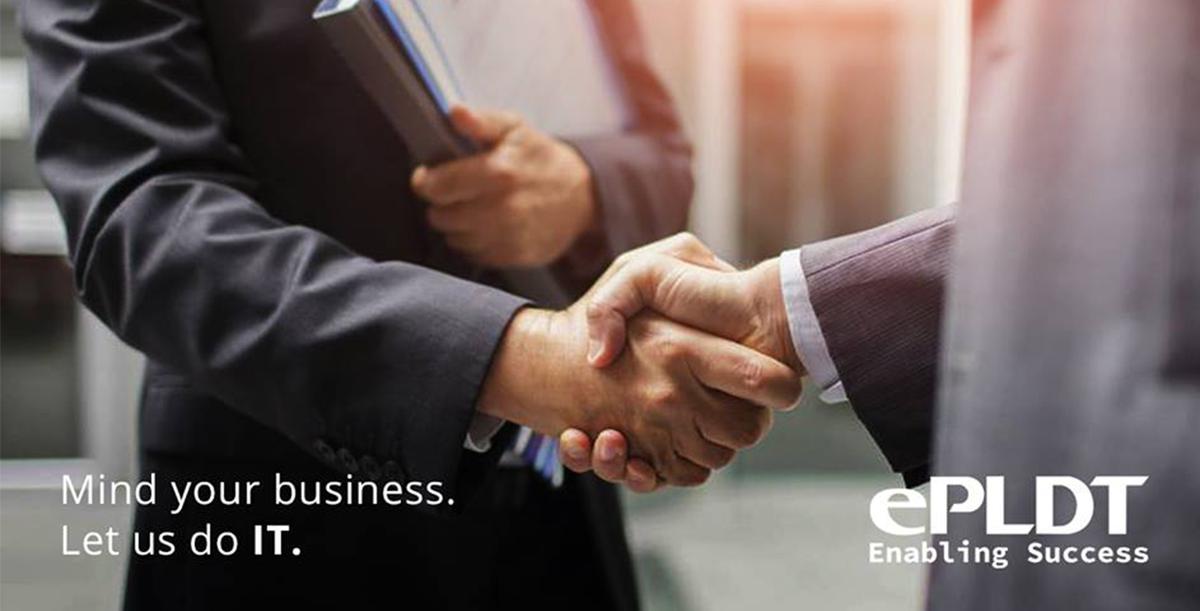 Amidst the digital wave, more  companies are now evolving to match the demands of tomorrow. As revealed in the latest Worldwide Digital Transformation Spending Guide released by International Data Corporation (IDC), global spending on digital transformation technologies are expected to rise to USD 2.0 trillion by the year 2020.
IT outsourcing has been a common practice ever since the introduction of digital. Taking into consideration the wide adaptation of digital infrastructures, ePLDT estimates that many companies will see outsourcing of IT infrastructures and operations as an optimal and  strategic move.
Known as a  practice where IT service providers or experts in Information Technology manage a company's IT infrastructure, IT outsourcing is continuously being developed as an accepted practice. One of the key outsourcing tasks is operational maintenance, which included the management of software, physical infrastructure, data security, and more.
"Undergoing digital transformation requires a company's in-house IT department to work with emerging and constantly evolving technologies. This can put a strain on their resources. Outsourcing IT takes their hands off the more mechanical tasks enabling them to focus on the strategic part of their responsibilities," said ePLDT group chief operating officer Nerisse Ramos.
Managed Service Providers (MSPs) often usher in unprecedented knowledge and experience to companies with their Managed IT services. With the support of  MSPs, companies are able to have access to new technologies and tried-and-true policies , thus keeping them at par with global standards."Digital transformation requires very specific skills to stay up-to-date with emerging trends. Due to this, it can be a difficult task especially for companies whose core business is not IT. In cases like these, outsourcing can significantly help manage the risks as well as resources since the implementation is handled by IT experts, while the in-house IT department can devote their undivided attention to achieving business goals," Ramos added.
Outsourcing IT translates to benefits on cost as well as overall business productivity. PLDT offers Managed IT services to SMBs and large enterprises at a reasonable price.   "A qualified MSP can achieve all of these by streamlining processes and making them more efficient and productive. This enables a company to take advantage of opportunities more quickly," Ramos said.