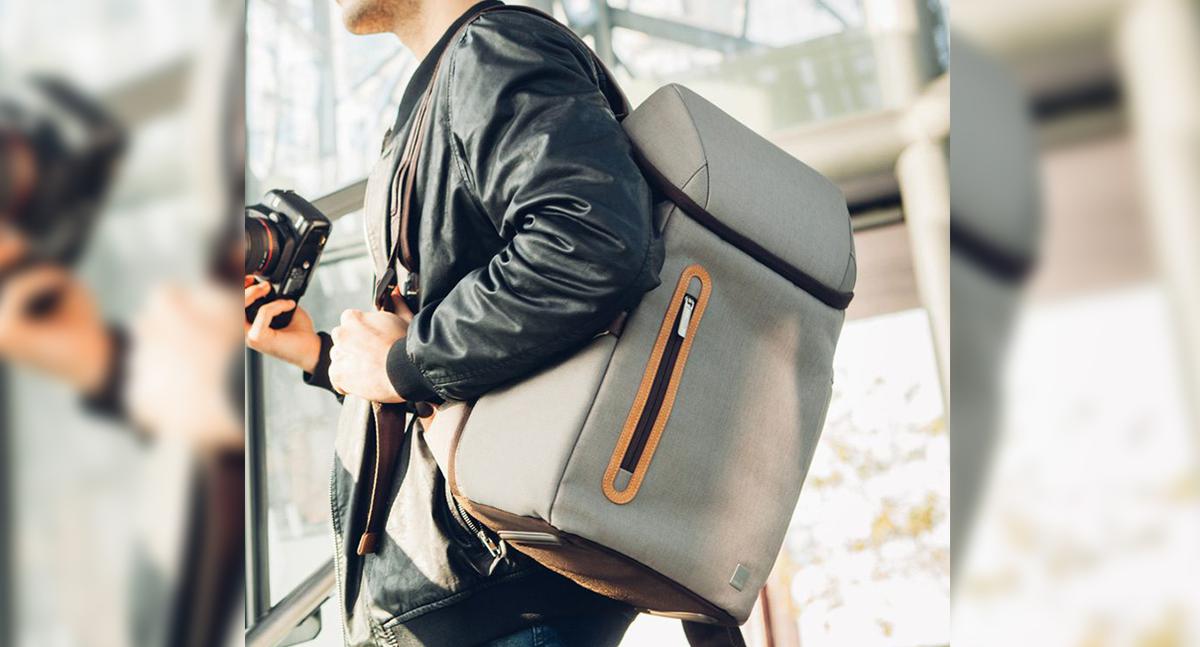 Moshi's Arcus multifunction backpack is a full-sized yet lightweight bag that carries all of your gear in style. Its build is inspired by the shape of an arcus cloud, with the rounded top contour forming a crush-resistant compartment for sunglasses, headphones, and other delicate items.
The toploading design unzips to reveal enough space for books and readings, a jacket, shoes, workout clothes, and more. A full-length device compartment, meanwhile, can cradle electronics like laptops of up to 15", tablets, and smartphones. A sideloading panel offers quick access to difficult-to-reach items at the bottom while on the backside, two discreet zippered pockets secure important items such as a passport or wallet close to your body.
If you also double as a photographer and frequently do photowalks during weekends, you'd be glad to know that the Moshi Arcus can likewise double as a professional camera bag through the Camera Insert, sold separately. It slides into the bag's main compartment and offers quick access from the zipper on the side. The bag's elasticized side pocket can hold your tripod or even an umbrella or water bottle for quick grabbing on the go.
Built for adventure, the Moshi Arcus includes an adjustable sternum strap for extra stability and comfort. Attachment points are available on the padded shoulder straps for carabiners, smartphone mounts, or other strap-on accessories.
Moshi bags have a strong exterior, having been crafted with durable materials coupled with weather-resistant surface treatment. On the inside, the Moshi Arcus and other Moshi signature bags like the Urbana Briefcase, Urbana Mini, Venturo Slim Laptop Backpack, Aerio Messenger Bag, Helios and Helios Lite Backpacks, and Codex Macbook Sleeves are fully padded with layers of microfiber lining to prevent bumps and scratches. After all, Moshi was created by material scientists, engineers, and designers.
Summer may be over but your sense of adventure must remain. Moshi products are available at select Power Mac Center stores. More information may be obtained from Power Mac Center on Facebook, Twitter, and Instagram (@powermaccenter) or Moshi on Facebook (@MoshiPhilippines) and Instagram (@moshi.life).