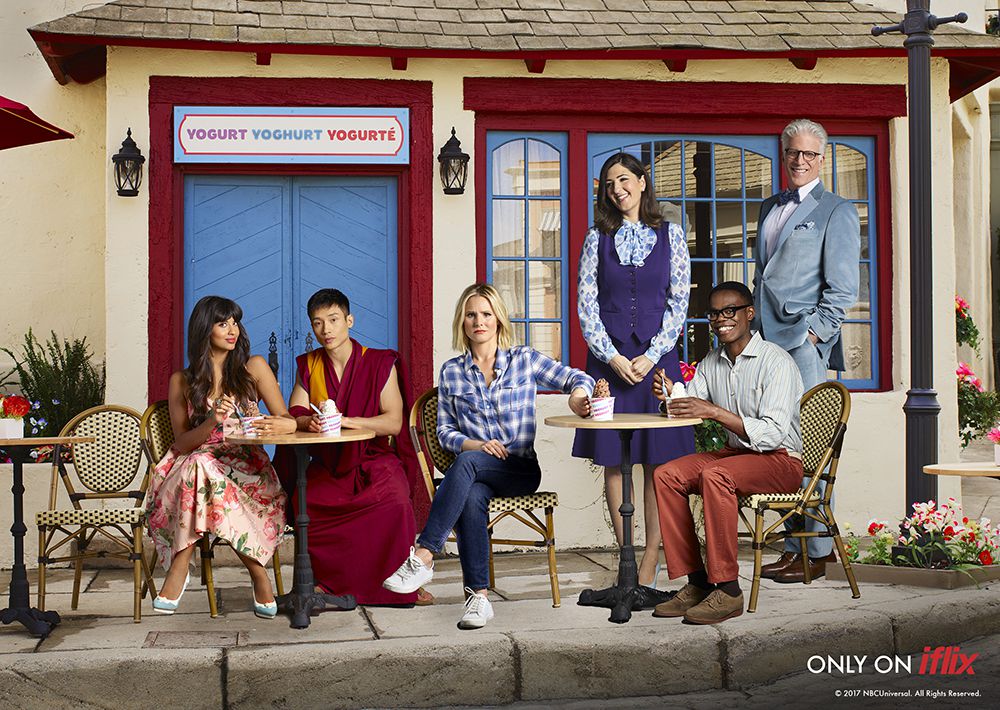 iflix is thrilled to premiere the new hit comedy, The Good Place. All thirteen episodes of the hilarious first season are now available to stream or download in the Philippines, only on iflix.
From Executive Producer Michael Schur (Brooklyn Nine-Nine, Parks and Recreation and Master of None) comes a smart, unique comedy about what makes a good person. The show follows Eleanor Shellstrop (Kristen Bell – House of Lies, Veronica Mars), an ordinary woman who enters the afterlife and, thanks to some kind of error, is sent to the Good Place instead of the Bad Place, which is definitely where she belongs. While hiding in plain sight from Michael (Ted Danson – CSI, Cheers), the wise architect of the Good Place (who doesn't know he's made a mistake), she's determined to shed her old way of living and discover the awesome (or, at least, the pretty good) person within.
The Good Place joins iflix's fantastic slate of exclusive, critically acclaimed and popular shows including Emerald City (fast-tracked from the U.S.), Mr. Robot, The Magicians, Channel Zero: Candle Cove, Aftermath, Fargo, Black Sails and many more.
For new subscribers, iflix offers a complimentary one-month trial with full access to its world-class service, features and content. Go to www.iflix.com to register.