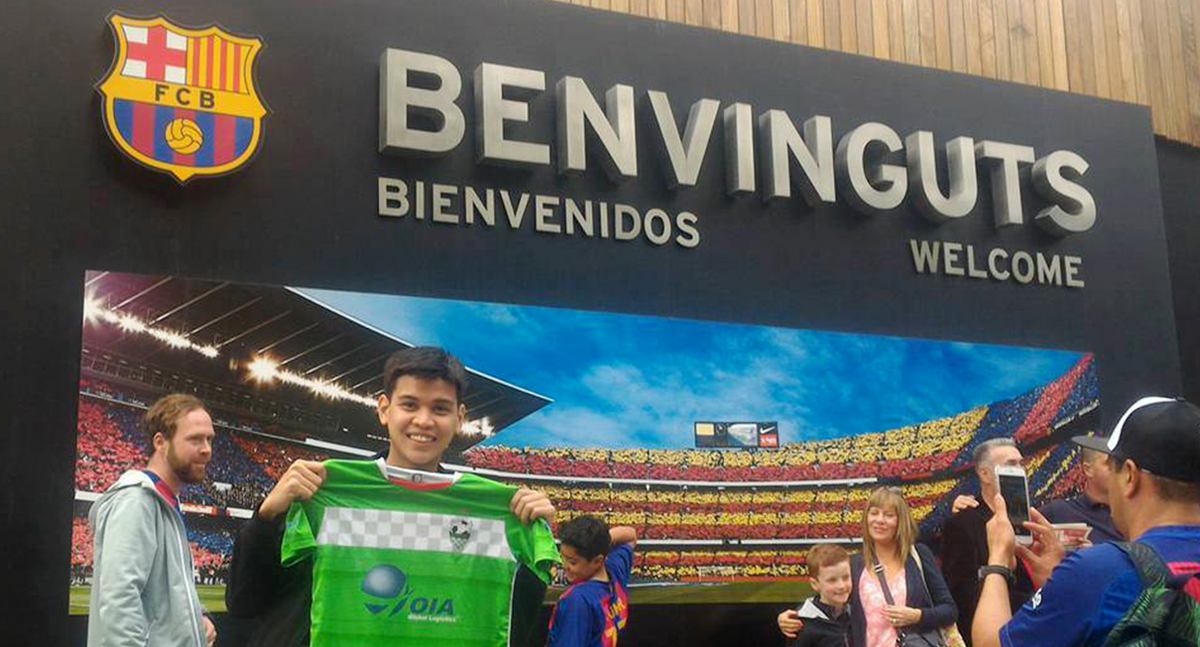 Beko Philippines, one of the largest home appliance brands in Europe, recently treated the sole winner of "Kick your way to Barcelona: The Grand Kick-off Challenge" to an all-expense paid, tax-free trip to Barcelona, Spain to watch the live match of FC Barcelona in LaLiga.
Sole winner, Rafael "Iggy" Halili, 28, who is also a football player, said that despite traveling alone for the first time, he enjoyed the seven-day trip that allowed him to watch his favorite football team play in a live match at the Camp Nou Arena.
Aside from the live match Halili also enjoyed a tour of scenic Barcelona City, its iconic sites like the Sagrada Familia, as well as a side trip in the nearby town of Torre-Serona. During his stay, he was also given free hotel and food accommodation and pocket money.
"It was really a fun and exciting experience. It was my first time watching a live match in Europe and I got to see my idol, Lionel Messi, score two goals. This makes the trip really unforgettable. I am grateful that Beko Philippines has given me this opportunity. I really thank them, for giving me this once in a lifetime experience," added Halili.
The "Kick Your Way to Barcelona: The BEKO Grand Kick-off Challenge" is one of the programs of Beko Philippines aimed at allowing football enthusiasts the chance show their appreciation and love for the sport. This promo is done through Beko Philippines Facebook fan page (@BekoPh).
The promo attracted a number of Facebook followers who submitted and posted their creative selfies welcoming Beko's arrival in the country with #hellobekoph. Successful entries qualified for the Kick-Off Challenge, held last January 14, 2017 at Sparta Philippines, the official event venue partner. Sparta Philippines is a sports complex that houses the country's only indoor and FIFA 1-star certified soccer pitch.
During the Kick-Off Challenge qualifier, each participant was given rapid fire attempts within one minute to try to kick a ball inside a customized mock-up washing machine for as many as they can from a distance of 20 feet. The most number of goals will determine the winner. In the final round, Halili won over ten other qualifying participants.
As a relatively new player in the country, Beko has steadily gained presence in the country's highly competitive home appliance market. It was also known for its partnership with FC Barcelona, its global advertising anchor. With over 300 million FC Barcelona football fans around the world, this partnership connotes the brand's dedication towards teamwork and excellence.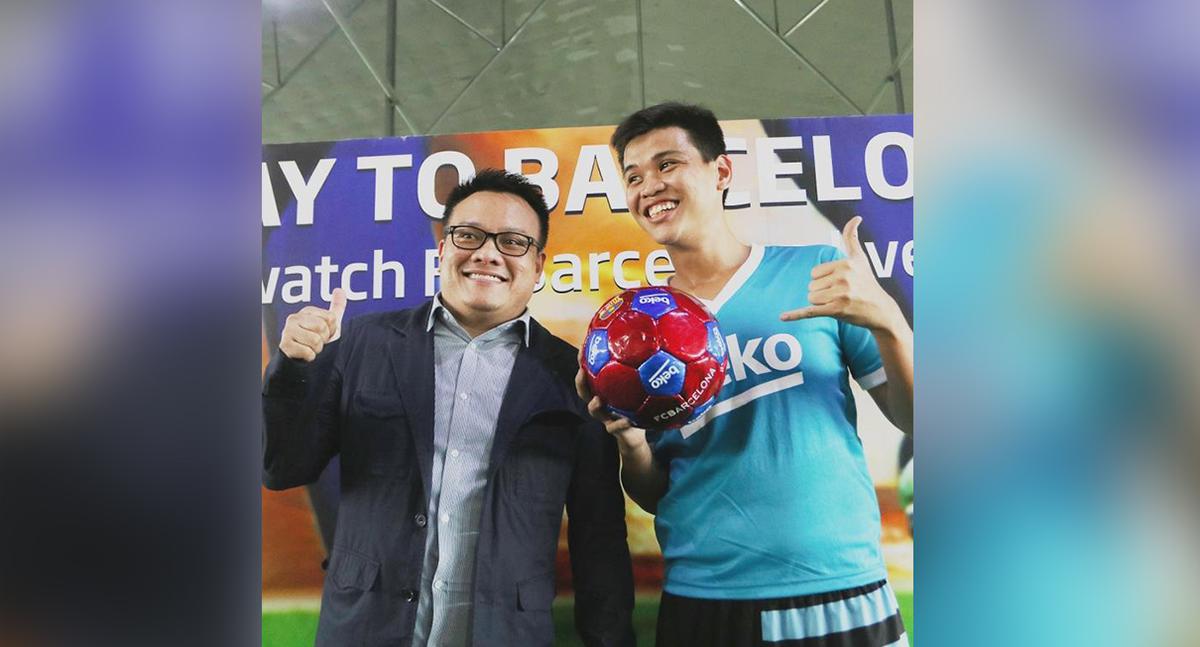 Beko Philippines will soon open its door to other business partners as it aims to reach more Filipinos and become their Official Partner of the Everyday.
To know more about Beko and Beko Philippines, like the Beko Philippines fan page (@BekoPH) or visit the website at www.beko.ph.