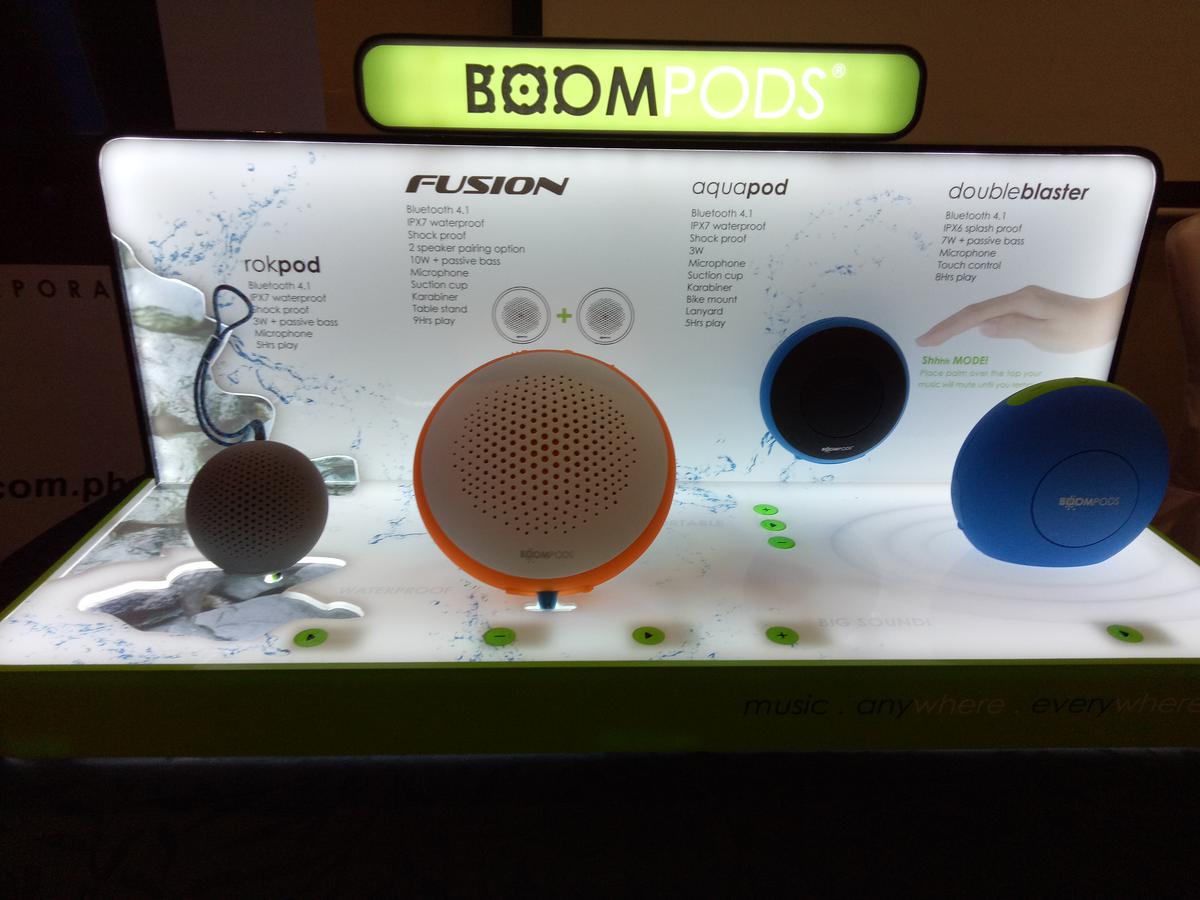 Boompods, maker of audio solutions and peripheral devices, has just launched its newest line up of audio devices for outdoor use.
The company's design philosophy for their products is simplicity, and this is reflected in their latest set of audio gears. Boompods promises a no-frills yet enjoyable music listening experience wherever your feet may take you with these audio devices:
Boompods Rokpod
The Rokpod is a pebble-shaped petite speaker that produces big sound. It is equipped with a high quality 3-watt driver that works together with a passive bass speaker enabling it to fill a room with resounding music. If in case it falls in the pool or gets spilled on, the Rokpod is IPX7-rated waterproof. It can survive an accidental submersion in at least a meter of water for up to 30 minutes.
IPX7 waterproof rating
Shockproof
Up to 5 hours of music playback
32 mm sound driver
Bluetooth version 4.1
Operates up to 10 m away from paired device
Micro USB port
Mic, play/pause, answer and end calls
Integrated handle cable
Boompods Fusion
The Fusion is pretty much the bigger sibling of the Rokpod. It is also IPX7-rated waterproof, meaning water spills won't stop you from enjoying good music. It is available in colors blue/green, white/pink, grey/orange, and black.
IPX7 waterproof rating
Up to 8 hours of music playback
2,200 mAh battery capacity
52 mm sound driver
Bluetooth 4.1
Micro USB port
Operates up to 10 m away from paired device
Mic, play/pause
Control buttons
Boompods also introduced the following audio devices:
Doubleblaster 2 – an IPX6 water- and shock-proof rated speaker that boasts a Shh mode which is triggered when you put your hand over the speaker. It also built with a fingerprint-activated control buttons.
Wireless Retrobuds – this in-ear headphones features a compact, tangle-free, and travel-friendly design you can easily stash in the bag or pocket. It ships with sound-isolating ear tips and an adjustable cable you can customize as an ear hook or necklace.
Hush – is an over-ear headphones that has active noise cancellation technology for shutting out noise.
Aquapod – is a portable Bluetooth, waterproof speaker that features a suction cup on its rear for sticking on to various surfaces.
Boompods is a UK-based tech company that manufactures portable speakers, headphones, and other mobile accessories. The tech brand has been present in the Philippines since 2015 through its local distribution partner, MacPower. Boompods products are available in Globe Telecom stores in the greater Manila area.