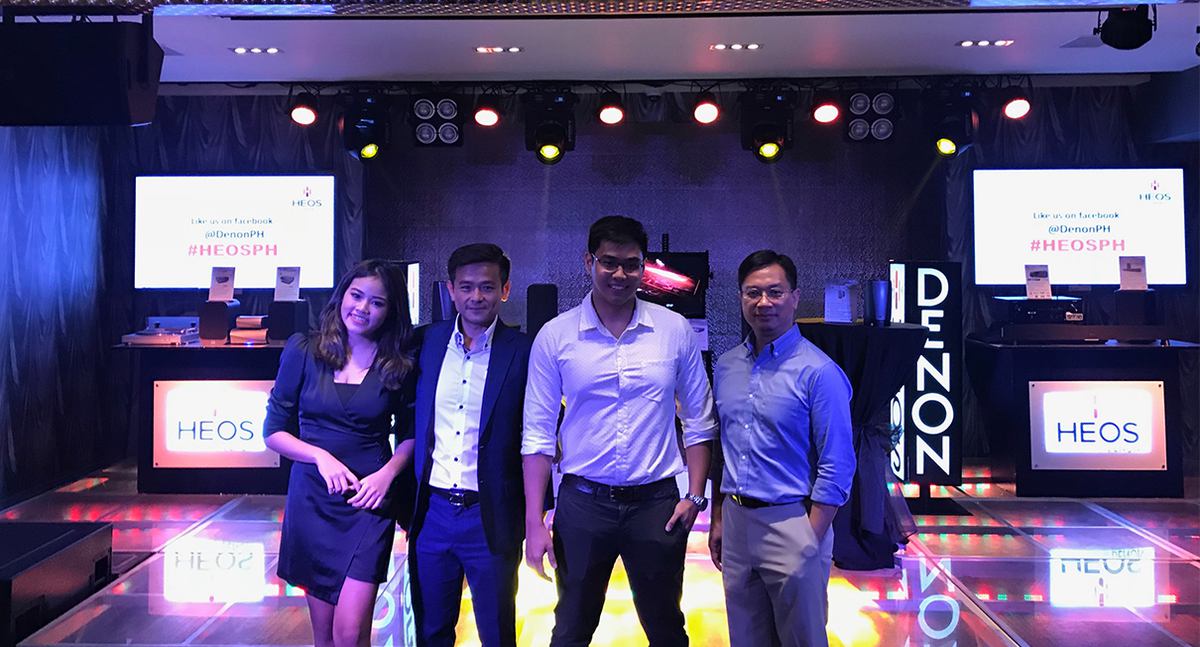 Denon, together with Beyond Innovations, officially launched the HEOS line of music entertainment products last August 24, 2017 at the Cities Events Place in Quezon City. Boasting premium sounding speakers, and a wireless music system that offers ease of control, the launch preempts  HEOS' music revolution.
Launched in the event were HEOS speakers, soundbars, amps, supplementary battery packs, and a turntable that feature the best of what music listening can offer. The Heos Speakers (1,3,5,7) are all equipped with advanced digital signal processing, Bluetooth and USB support, WiFi connectivity, and can each work as stereo pair. Its  soundbars, on the other hand, feature several high-quality components and features that include  Class D amplification (the best in the range of amplifier class)  that pump up and upgrade TV sound. All speakers are able to connect wirelessly, and can be conveniently controlled through the simple and easy-to-use HEOS app.
The Heos line of products, by Denon, is set to change the world of music. Integrating four key pillars that include multi-zone players, easy setup, beautiful controller apps, and online services, the recently launched products is able to offer a music system that's bound to satisfy both audiophiles, and casual music listeners. As Denon and Beyond Innovations executives shared, the Heos system is able to  produce premium sound with convenient user  control, at any room and at  anytime.
Through the launch,  Beyond Innovations, one of the  leading audio-video and smart home systems technology solutions provider in the Philippines, was able to warmly welcome the HEOS line of acoustically sculpted and powerful speakers. With the  HEOS Family by Denon now in their product line, Beyond Innovations is proud to deliver an improved music entertainment experience like no other.