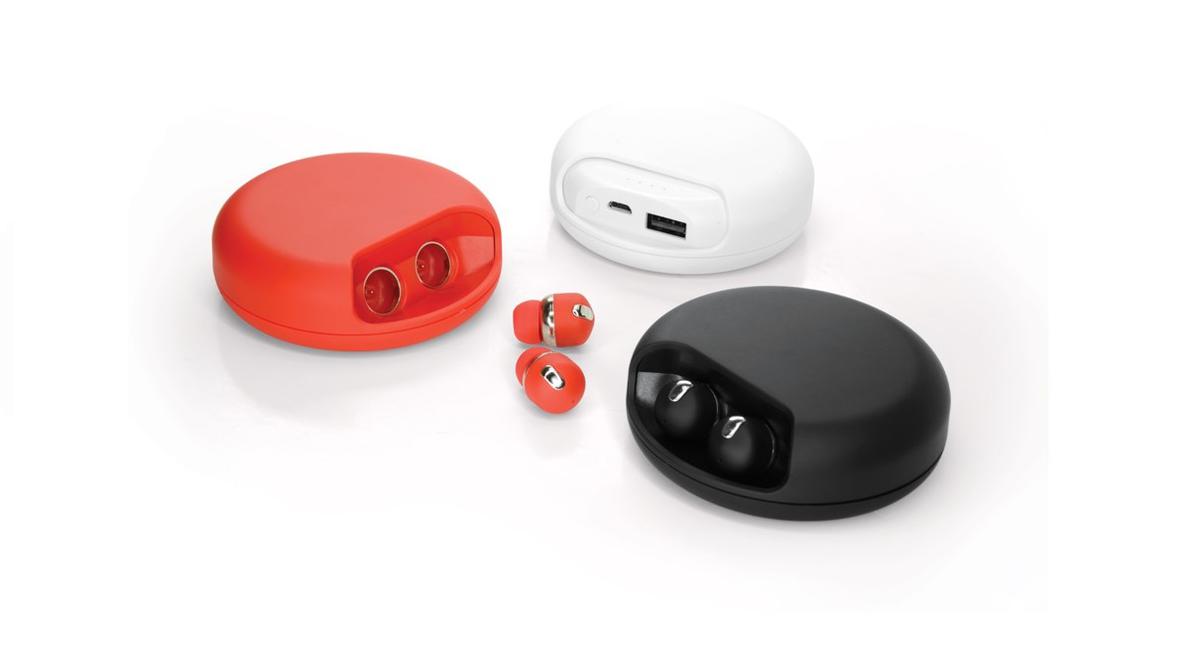 In terms of convenience, today's Bluetooth audio options are better than the wired headphones we've grown accustomed to in the past. They may still not be at par with the sound standard produced by wired audio headsets, but it's getting there. With enhancements, design, and added ruggedness, it's easily the audio gear of choice for the active music junkie.
Start your wireless audio journey the Ye!! Air Twins. The Hongkong-based gadgets developer recently announced the launching of its Air Twins campaign on Indiegogo today—international crowdfunding website. The Air Twins has a sophisticated design you can't help but show around. The ear buds are shipped with a case that doubles as a power bank. Made with the users in mind, it can be set up with just one tap providing a seamless and simple music experience.
The Air Twins are built with the latest Bluetooth technology that supports true-stereo wireless connectivity. You can easily pair your devices with these cordless earbuds with just a quick tap. Sound-wise, it provides rich and crystal-clear sound via AAC audio codec that easily indulges.
Its unique power case features a magnetic charging dock (Magsnap) so your earbuds don't get lost. The Air Twins tops up within an hour and will give you at least 3 hours of music playback. Moreover, it offers approximately 60 hours reserve playtime via its power case, which is also capable of charging a smartphone up to 100-percent.
"We started to develop our audio products for few years and Air Twins is the result of our continues effort. Stylish and simplicity are the key concepts of this design and the combination of true-stereo-wireless earbuds and power bank fits everyone's expectation of the next generation of lifestyle gadget. [sic]" said Felix Chan, managing director at Ye!!.
Quick Specifications:
Bluetooth 4.1
Hands-free call/built-in microphone with noise-reduction filter
Up to 3 hours of continuous playback on a single charge
Additional 60 hours battery reserve via magsnap charging case
Extra USB port for charging digital devices
Available in vermilion, white, and black
Comes with a pair of earbuds, power case, earfits (3 size), and micro-USB charging cable
The Air Twins will retail for USD 119. It is currently open for crowdfunding on Indiegogo and will be avaliable worldwide in Q3 2017.
For more information, please visit www.airtwins.com