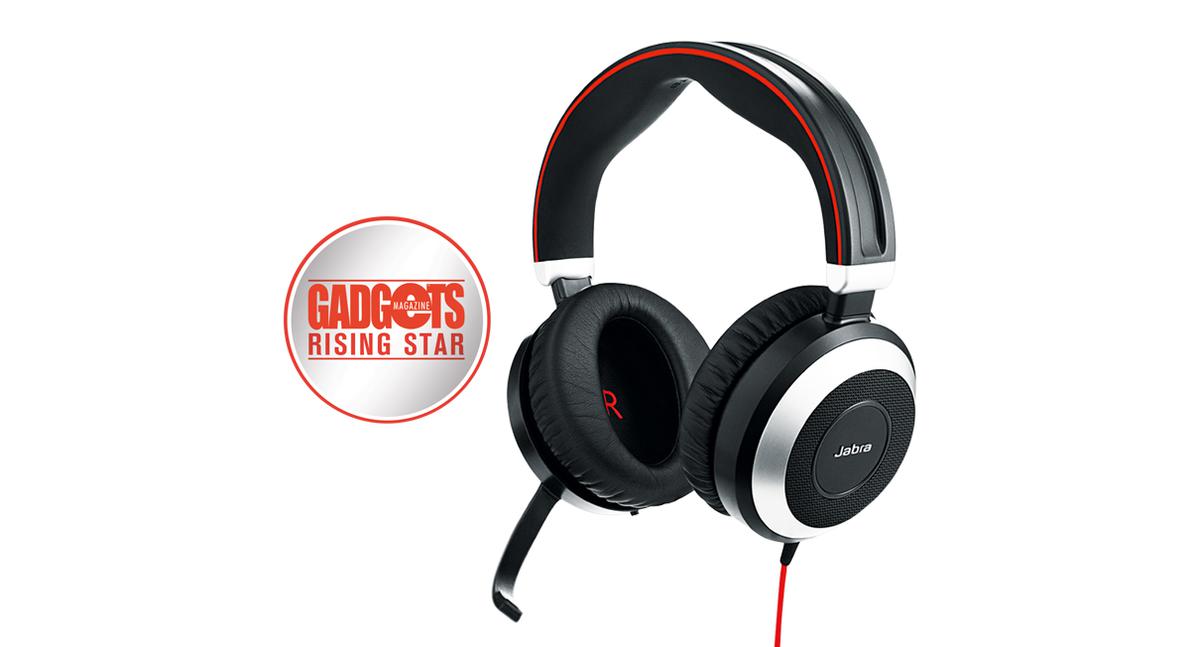 Silence is golden. It's hard to be alone with your thoughts when a jet engine (or noisy co-worker) is screaming right into your ear. Jabra, one of the biggest names in personal audio knows this fact very well, and to help you out, they've created the Evolve 80, a pair of active noise-cancelling headphones that take the pain out of listening in a noisy environment.
Design: 3.5/5
The Evolve 80 is an over-ear affair with a large pair of cups, done in a soft, faux leather. The headband, done in the same material, is wide, soft, and comfortable. It comes with a long, 1.2 m cable, terminating in a standard 3.5 mm jack which includes terminals for both input and output. The left earcup is home to a microUSB port for charging, as well as the battery indicator, and earphone cable. The other earcup has the swiveling boom mic, active noise cancelling switch, and the Listen-in button. It's all very neat, if a little large, and since it's mostly black with a touch of silver, will blend in easily with the rest of your office hardware.
Looking closely will reveal the pinhole micophones the Evolve 80 uses to pick up and cancel background noise. It also comes with a USB connector that gives additional call functions such as volume up and down, answer and call buttons, and a light that lets people around you know you're busy. It's large, but not overly obtrusive, and meant to accept the 3.5 mm plug from the cans.
Being of Jabra, the Evolve 80's build is top-notch, and feels like it could withstand a fair amount of use. The cable, buttons, and band are all quite solidly made.
Hardware: 4/5
The heart of the Evolve is a pair of 40 mm, dynamic PureSound Hi-Fi drivers that promise sound clarity for both music and voice. It has a microphone that swivels along the circumference of the right earcup, so you can position it near your mouth to talk, or slide it out of the way when not needed.
The aforementioned pinhole mics result in up to 98 percent noise reduction, on top of the already formidable sound isolation from the foam cups. To let sound through, it has a large, flat button on the right ear that stops the noise cancellation function, and lets external audio in via the pinhole mics on the outside of the device. This means no more fumbling to get the Evolve 80 off your head to join a quick conversation on where lunch is going to be. Just tap the button and talk normally.
User Experience:
Man, does Jabra know how to make headphones. These cans are comfy, cushy, and have all-day comfort thanks to the soft ears. They are a little on the warm side, so you might not necessarily want to wear them around on your travels, but for
office use, it's really quite pleasant. The microphone swivels quickly and painlessly out of the way when not needed, and doesn't impede your movement, or the functions of the headphones. I was thankful for the 1.2 m cable included, as some just give more than is necessary, which might lead to snagging on mugs, pens, people, and possibly accidental strangulation; all things you want to keep from causing trouble at the office.
If you haven't tried active noise cancellation, it's a heck of an experience. One moment, it's noisy, and the next, it's dead quiet. The drone of the air conditioner, humming from your seatmate, and all the sounds you didn't even realize were there just disappear. Pipe in some music on top of that, and you have the makings for ultimate productivity.
It's just as good with voice calls. No longer will you have to keep telling the other party to repeat what they're saying. The re-positionable mic makes sure it picks up your voice, and your voice alone—a great boon if the party on the other end is on plain headphones, or their device's speaker. Carrying out a conversation using these cans is almost as enjoyable as listening to music on them.
Active noise cancelling can be activated for up to
24 hours on a single charge, and even after the battery is depleted, you can still use the cans on their own, as they provide reasonable
sound isolation by themselves.
While the headphones could be used outside of the office setting, they're a little large for the street, and there's the matter of the microphone sticking out, which might make it feel out of place in an urban setting.
Value: 3.5/5
At a converted price of about PHP 16,000, it's going to cost quite a chunk of change to get yourself a pair of these headphones. If you're the kind who needs active isolation, and great audio quality for both listening and frequent voice calls, however, it's a decent investment, and the fact that you can actually use it outside (though a little awkwardly) is a definite plus.
What's Hot:
Great noise cancellation
Comfortable
Solid build
What's Not:
Large
Out of place on the street
Bottomline:
I'd gladly swap my cans out for a pair of these at my office desk.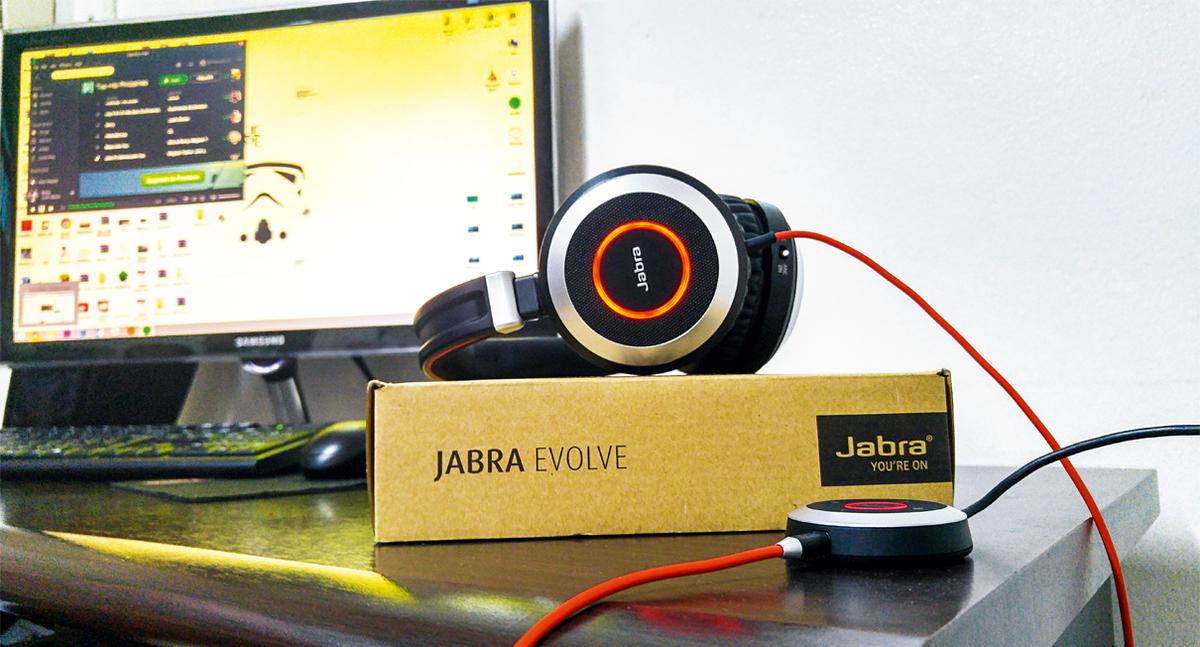 Specifications:
Headset weight: 324 g
Headset dimensions: 190 mm x 190 mm
Controller dimensions: 55 mm x 55 mm
Speaker: 40 mm Dynamic PureSound speakers (Hi-Fi)
Speaker maximum input power: 30 mW
Speaker frequency range: 20 hz – 20 kHz
Cable length: Controller to PC: 90 mm
Headset to 3.5mm jack: 1.2 m
Noise reduction: Up to 98 percent cancellation using Hybrid Active Noise Cancellation
ANC time: Up to 24 hours
Also published in GADGETS MAGAZINE March 2016 Issue.
Words by Ren Alcantara