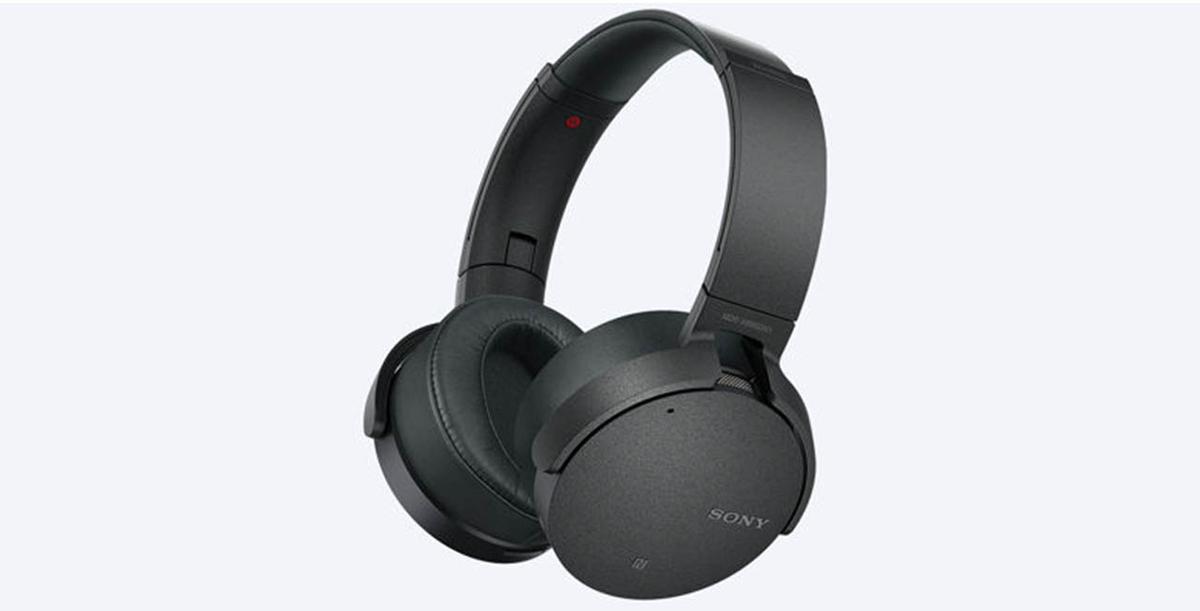 Expanding the Extra Bass™ Headphone Series popularly known for providing unprecedented rich sound, Sony expands the line with all new additions: the  MDR-XB950N1 with added noise cancelling technology; the MDR-XB550AP that comes in varying colors; and the water resistant MDR-XB510A in-ear sports headphones. The new additions to the family are precisely engineered for usage in different locations and scenarios, and  bring in deep bass notes that enable users to comfortably enjoy premium sound.
MDR-XB950N1 Extra Bass™  Wireless Headphones
Packed with features, the XB950N1 not only delivers rich bass sounds, but also come with convenience. With Bluetooth and NFC technology support, pairing is a breeze. In addition to this is  aptX® & AAC codec support that effectively ensure maximum signal quality for wireless audio listening. Among those that make the  ultimate listening experience possible is the noise cancelling feature.
To give its users ultimate control, listening settings can be configured in  Sony's smartphone application,  "Sony  | Headphones Connect".  Full access to settings that adjust the  amplitude of audio signals at particular frequencies are available in this headphone, and allow a variety of listening experiences such as audio emulation  to mimic settings  like in a concert, an arena, and outside stage, etc.
The built-in battery is able to last for 22 hours of continuous wireless playback. Hands-free calling also comes as a neat feature.
MDR-XB550AP Extra Bass™ Wired On-Ear Headphones
Among the wired variants joining the series is the XB550AP, an on-ear headphone that sports a premium metal headband, specially engineered ear cups, and an exceptional sound output with a 5 – 22,000Hz frequency response. Integrated with the  tangle-free cable  is an in-line remote with a microphone that provides convenient controls when making a call or when playing/pausing audio tracks. Customization can be made via the free Smart Key App (available in the Google Playstore).
MDR-XB510AS EXTRA BASS™  In-Ear Sports Headphones
For on-the-go people looking for headphones to serve as a perfect companions for sports and action, there's the XB510A in-ear sports earphones. With it  is a powerful enhanced bass response and a convenient arc design that allows the headphones to remain intact even in intensive movement. Featuring a IPX5/IPX7 rating, the headphones come with water-resistance. Likewise, it  also comes as highly sweat resistant.