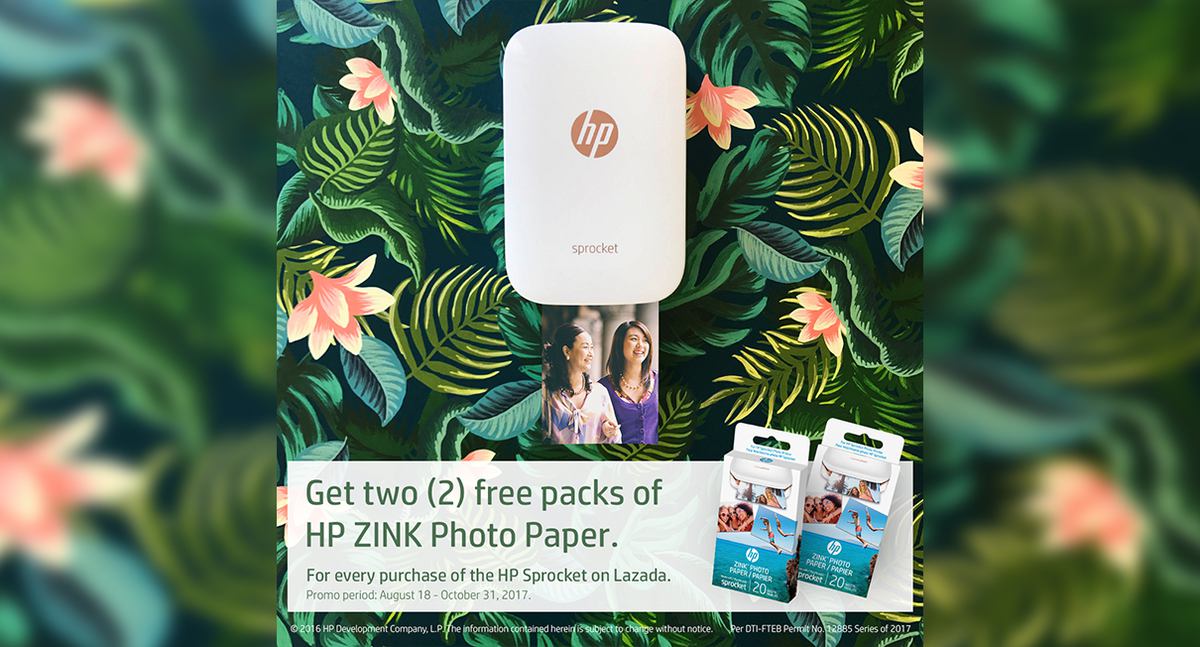 Memorable moments last better when they're captured instantly. With the Sprocket, HP's newest pocket-sized printer, users are now able to instantly capture  precious moments and share them in a more creative and exciting manner.
The HP  Sprocket enables users to instantly print their pictures right from their smartphones. Sporting a lightweight design, and essential portability, users can now print their photos with ease, anytime, and anywhere. Prior to the  print, users can also opt to edit their photo with frames and filters via the HP Sprocket complementary app that's available for both iOS and Android.
With the current promo, now's a better than ever to invest on cementing those memorable moments. The HP Sprocket + Free ZINK Photo Paper promo gives users two (2) free packs of HP ZINK Photo Paper, with 20 sheets each, with every purchase  of the HP Sprocket at Lazada.
To ensure that you get beautiful photos during each develop, the HP ZINK Photo Paper is designed to convert your favorite memories into beautiful 2×3-inch smudge-free, glossy, and colorful photos. Likewise, peeling the pack of each printed photo will allow users to turn them into stickers that are all set  for that that next wall collage or scrapbook.
To get your own HP Sprocket, simply visit www.lazada.com.ph/hp-sprocket- official-store/. With two free packs of HP Zink Photo paper, now's a better time than ever. The promo ends on October 31, 2017, so hurry before it ends.