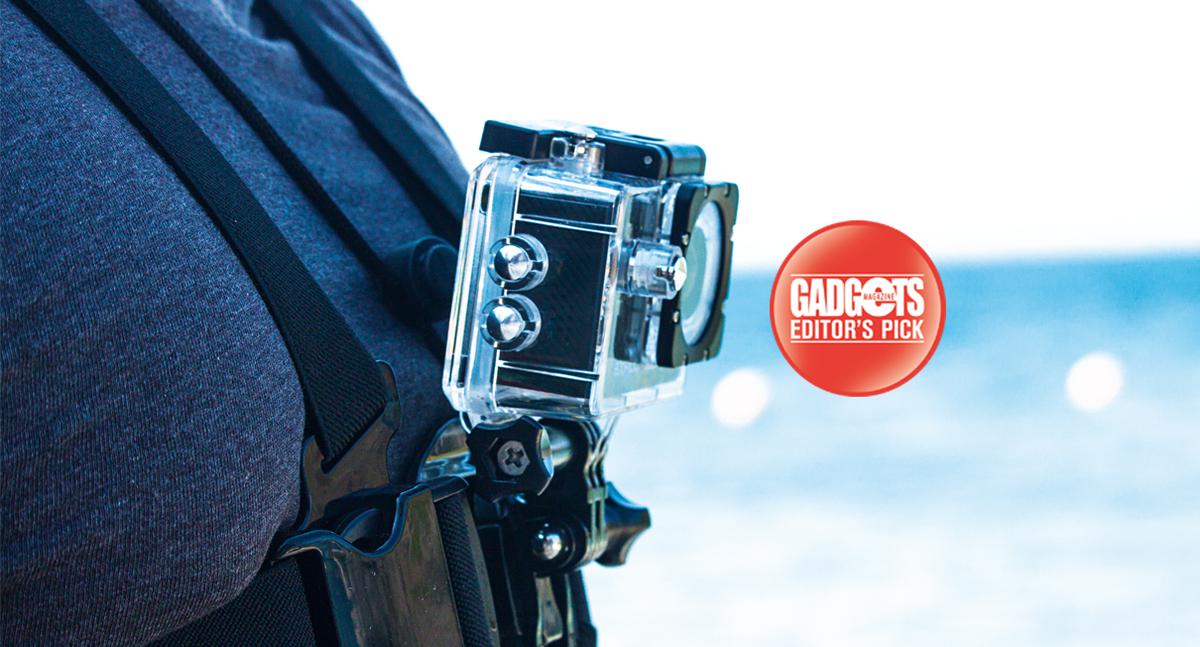 It's a great time to be alive. Travel has never been more accessible, and being outdoors, right in the thick of the action has never been easier. From downhill biking, to parkour, and more extreme activities such as skydiving and kitesurfing, there are plenty of options to get your adrenaline going. The problem with this though is while you've gone and had your adventure, narrating it to your pals back home just doesn't bring across the same thrill. Enter the action camera. This wonderful little category of devices lets you take the action home with you. One of the more recent entrants in the scene is the Explorer from one of our favorite local brands, Cherry Mobile. Does it make the grade, or is it just another GoPoor? We took it on a few adventures to find out.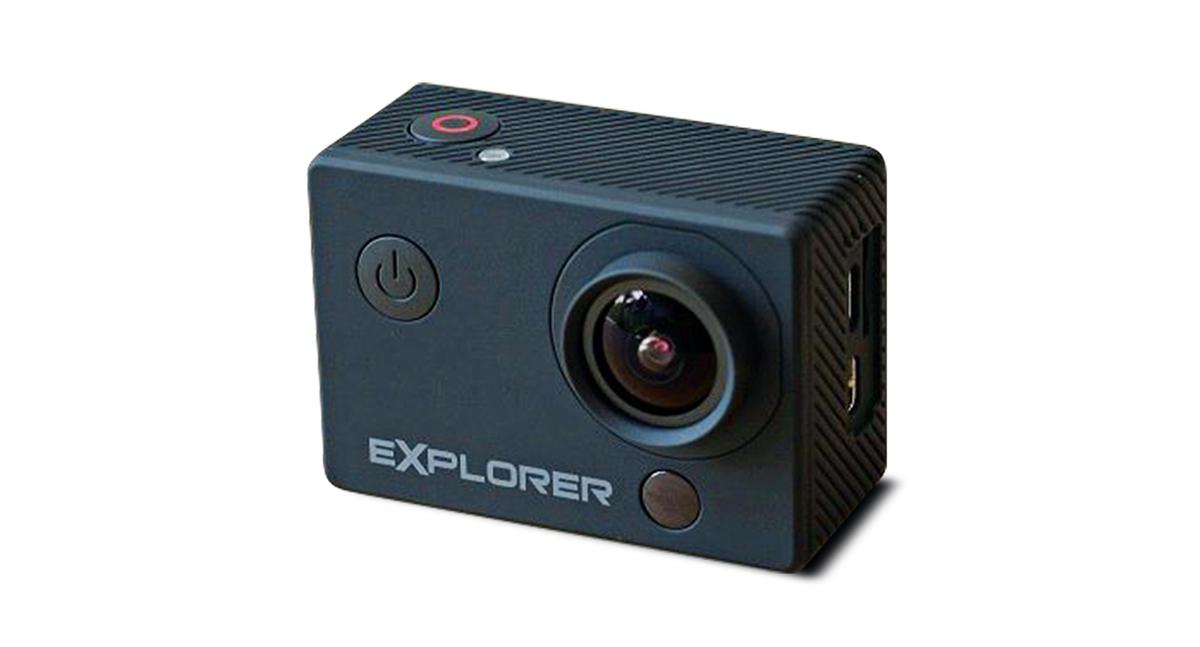 Design: 3.5/5
The Explorer is of the familiar action camera design. It's a small, black box, with a lens sticking out the front side. Its outside is a matte, rubberized material. The front face of the Explorer is a removable black plate than can be swapped out for a different-colored face.
On the front of the device is the power button, at the top is the shutter/record button, and keys for going through the menu are on the right side. You also get a microUSB port for charging and sync, and a microHDMI port for video and image output. Almost the entire back of the Explorer is a 2-inch LCD, so you don't have to guesstimate where your lens is pointing.
Hardware: 4/5
The heart of the camera is a 12-MP sensor with a 170-degree wide-angle lens, so you get more of the action in your frame. Storage is removable, as the camera has a single microSD slot on the side, which accepted our 32 GB Class10 card with no problem.
The unit is powered by a reasonably large, removable 1000 mAh battery. The camera supports Wi-Fi direct connectivity, so you can control the Explorer via your phone using a downloadable app.
User Experience: 4/5
The first thing you will notice upon opening the packaging is just how many accessories there are in the box. A bike mount, monopod, lots of clips and snaps, loops, and buckles abound. Whether it's a helmet, bike, car, pole, or practically anything else, you're going to have the applicable mount available. While there isn't a charger included in the kit, it takes power in via a standard microUSB port, so feel free to use your 1.0A charger.
Getting the Explorer up and running was simple. Pop in the battery, a microSD card, and power it up. Once it boots, you can immediately snap photos. The power button also doubles as the menu button, which allows you to change resolution settings and shooting modes. Since the camera only has a few buttons, navigating through menus can be a little tricky, but it's all laid out clearly, so once you figure out which button does what, you'll be fine.
The Explorer has a tripod mount at the bottom of the camera itself, so should you want to shoot in a safer environment, you won't even have to bundle the camera up in its protective case. This is a great boon for those who want to pack as light as possible, and a feature I appreciated very much.
We took the Explorer out on our yearly road trip to see what it was capable of, and we weren't disappointed. The 170-degree capture angle was perfect for taking in broad scenery, with photos and footage that were actually sharp all throughout. The screen on the device doesn't really do justice to the footage, which was perfectly acceptable, particularly for a device at its price point. Low-light performance was likewise fine, though a little on the noisy side.
Colors were acceptable, though a bit of a bump to the saturation would have been nice. The main point of the device though, which is capturing high-action footage, was great. It didn't struggle capturing fast motion, even when both the subject and camera were moving.
I strapped the camera on to Mia, one of our writers, as she made her way to one of the ziplines at the Hundred Islands. While they took a little more footage than I had expected (they got lost), the moments where she finally got around to the line turned out great. The camera really shines with good lighting. The whole time, the Explorer was in its waterproof case, and it still managed to capture decent audio, while being actually waterproof.
The app, which is available via a free download from the Google Play Store likewise worked great to both control the camera and serve as a monitor. There's still a slight bit of lag present, but it's not so bad, and is a great way to know you're actually capturing what you're aiming for.
Value: 5/5
For under PHP 4,000, this device is a steal. The accessories, capabilities, and compatibility with practically all of the other mounts for similarly designed devices means you can run/swim/bike around with absolute impunity. We have no idea how they managed it, but this is an awesome little action camera.
What's Hot:
Amazing price
Lots of accessories in the box
Features at par with other, much more expensive action cameras
What's Not:
Saturation and white balance concerns
Low-light performance could be better
Bottomline:
You can now make that 5-camera POV footage you've always wanted, and for a  reasonable price!
Specifications:
Camera: 12 MP
Photo resolution: 6,8,12 MP
Video Capture: 720p at 30/60 FPS, 1080p at 30 FPS
Video format: H.264
Additional capture modes: Timelapse, burst, Loop record
Storage: up to 32 MP microSD card
Battery: 1000 mAh
Also published in GADGETS MAGAZINE April 2016 Issue.
Words by Ren Alcantara