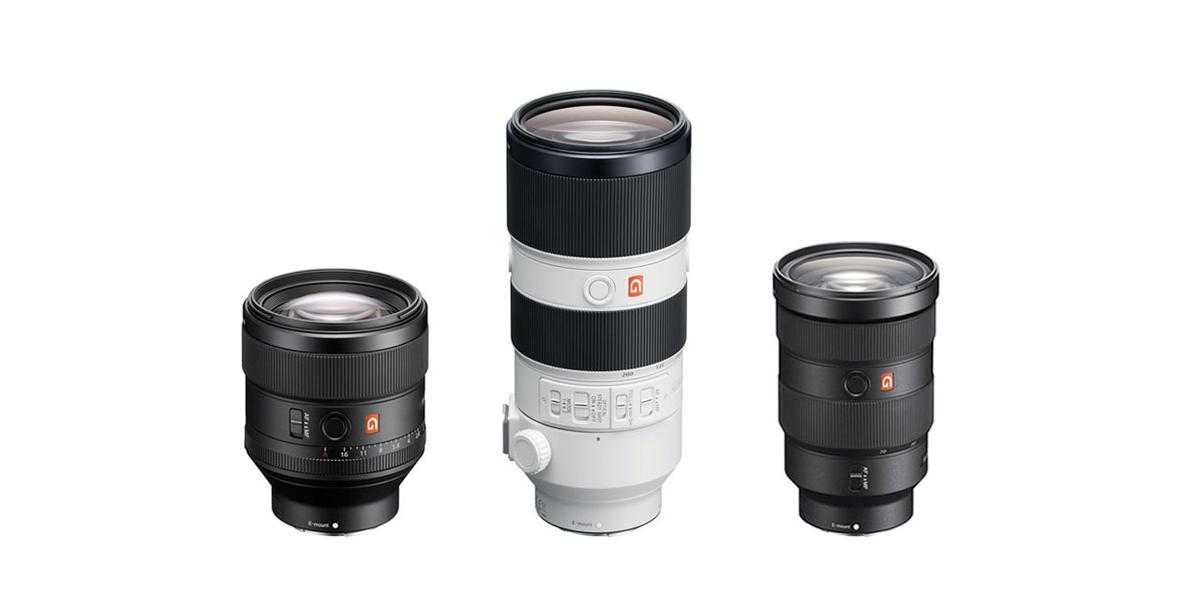 The result of Sony's unparalleled research and development is  the brand's  G Master Lenses  that  feature innovative optical element  technology, design, and calibration. Representing the brand's  renowned blend of high resolution and beautiful bokeh are three new E-mount full frame lenses: the 24-70mm constant F2.8 standard zoom, the 86mm F1.4 prime and the  70-200mm constant F.8  telephoto zoom. All  are able to provide unprecedented detail and expression.
"The new G Master™ brand represents the finest and most impressive group of lenses that Sony has ever brought to market," said Dai Tanaka, general manager, digital imaging division, Sony Electronics Asia Pacific. "With our knowledge of what the future will bring for digital image, we have designed these lenses and can ensure that the  G Master™ brand will inspire and 'wow' photographers and videographers for years to come."
FE 24-70mm F2.8 GM Standard Zoom Lens
For the highest possible optical performance that's perfect for portrait, travel,  nature photography, or any shooting occasion, there's Sony's FE 24-70mm F2.8 GM.  Bringing in advanced technologies, the lens is integrated with three aspherical elements that include the newly developed  EA (extreme aspherical) element that reduces aberration and deliver the ultimate resolution throughout the entire room and aperture range. The ED (Extra-low-Dispersion)  and the Super ED glass elements also do the same,  but also allow a bokeh effect without unnatural colouration or significant chromatic aberration.
Prioritizing efficiency and usability, the new FE 24-40mm lens also features a Super Sonic wave Motor (SSM) for quick and accurate focusing. Coupled with this is dust and moisture  resistance and a 9-bladed,  Nano AR coated, aperture that suppresses reflections and  retains a near circular shape in all its settings.
FE 85mm F1.4 GM Telephoto Prime Lens
For portraits with the perfect balance of resolution and bokeh, there's the  much awaited FE 85mm F1.4 GM telephoto prime lens.  Like the FE 24-70mm lens, the 85mm lens also features the Super Sonic wave Monitor,  the new XA (extreme aspherical element), as well as the Nano AR Coating. In addition to this is a circular aperture with 11 blades, the most ever used in a lens. The result is beautiful bokeh effects that come with the highest appeal and smoothness.
New FE 70-200mm F2.8 GM OSS Telephoto Zoom
For nature, sport, wedding, and events photography, there's the all new FE 70-200mm F2.8 GM OSS Telephoto Zoom Lens. The new flagship telephoto lens features unprecedented rendering, AF performance ,and image stabilization.  Sony's innovative camera  technology is also integrated with this one; there's the three advanced lens elements (XA, Super ED, and ED),  dust and moisture resistance, and also the Nano AR Technology.
Implemented in a zoom lens for the very  first time is a new floating focusing system that ensures AF performance like no other. Coupled with this is the Super Sonic Motor that aids in quick element movement for ensured focus accuracy.