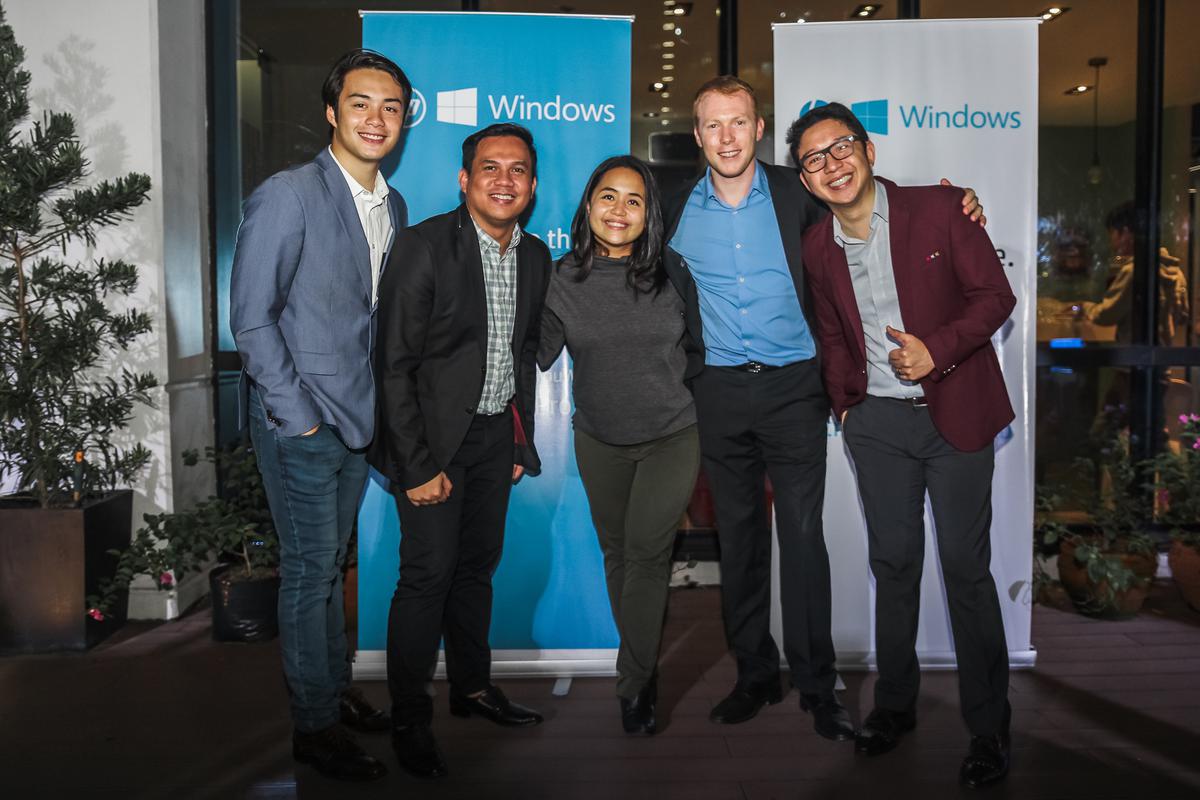 Committed to empowering Filipino small and medium businesses (SMBs), HP Inc. Philippines holds its first "entreHPreneur Lab," a business innovation talk, last August 24 featuring some of the movers and shakers in the SMB industry. Under the tech giant's entreHPreneur campaign, the lab aims to equip entrepreneurs with adaptive, secure, and collaborative business solutions.
HP believes that SMBs need to constantly innovate and adapt to the changes in the technological landscape. The first session of the Lab focuses on the theme "Digitizing the Brick and Mortar" to share insights on how digital advancements shape Filipino businesses and lives. The entreHPreneur Lab brings together Mercato Centrale co-founder RJ Ledesma, La Union Surf School managing director Jeff Ortega, KMC Savills managing director Michael McCollough, and JeepNeed executive director Shaina Tantuico. While coming from different fields, the speakers attest to the digital age's power over market trends, business development, and customer experience.
Ledesma focuses on disruptive innovations, those that create new market and value networks to displace existing ones. Drawing from personal experience with Mercato Centrale, the entrepreneur shares that the weekend market was once a disruptor in the food and beverage industry. Now, Mercato faces new challengers — food parks. With technology making competition tougher, grit, he says, is crucial to an entrepreneur's success. Harnessing social media platforms (serving Instagram-worthy dishes, for example) spells the difference between SMBs that take flight or crash and burn. With the emerging millennial market, Ledesma believes that success is likely for businesses that capture the minds and hearts of digital natives.
On the other hand, Ortega depends heavily on social media for marketing and advertising. Technology, he says, takes them out from the "Jurassic age" of conducting business. Currently, the school enjoys a solid stream of first-time and veteran clientele, thanks to a steady online presence. Through social media, the tourism entrepreneur receives bookings and inquiries, addresses customer feedback, and taps into larger markets. The school also expedites its transactions with cashless payment methods. Ortega's efforts keep local tourism afloat and provide jobs for locals.
Even the real estate market is responding to the digital age. McCollough reveals that buyers prefer searching for properties online. Customers find photos, virtual tours, and interactive maps helpful in assessing their potential purchases. The managing director of KMC Savills also points out that millennials comprise the largest group of new homebuyers in 2017, at 66%. For McCollough, if a huge industry such as real estate is adapting to the technology-driven market, SMBs must make adjustments, too. Recounting his experience with start-ups, McCollough reiterates that the right office spaces and equipment are essential for growth.
Lastly, Tantuico looks at the transformative power of digital education. The founder and executive director of JeepNeed Tiny Labs focuses on the struggles teachers in the country face. She cites that, on average, a teacher works for 12-16 hours, allotting 3-5 hours for lesson plans. This forces educators to rely on traditional and inefficient teaching methods. Tantuico leads her team in improving science education through hands-on activities, both online and offline. To date, JeepNeed's mobile science laboratories have served five schools and 980 students in Sarangani.
The first session of the entreHPreneur Lab is made possible through the partnership with Impact Hub Manila, a co-working space and business incubator that housed the second leg of the entreHPreneur campaign which also featured the entreHPreneur Hub. The Hub is an enhanced workspace that aims to support individuals and spaces that reinvent the way modern businesses work and was first launched in April.
The Hub highlights HP's Elite line of devices with beautiful, stylish design and the latest security and collaboration features. These devices are meant to support businesses make gradual improvements to their workspaces and technology infrastructure. They make collaboration, content creation, consumption and exchange of ideas, whether virtually or face-to-face, more efficient but still secure. These devices include the HP Elite X3, Elite X2, Elite X360, and Elitebook 840 G4 with Sureview.
"HP is committed to improving today's offices and businesses through technology," says Kris Seville, HP Philippines' Business Unit Manager for PC. "Our experts' insights are valuable in our pursuit for relentless innovation. By bringing together entrepreneurial minds in the Lab, we want to help business owners navigate through the digital landscape."