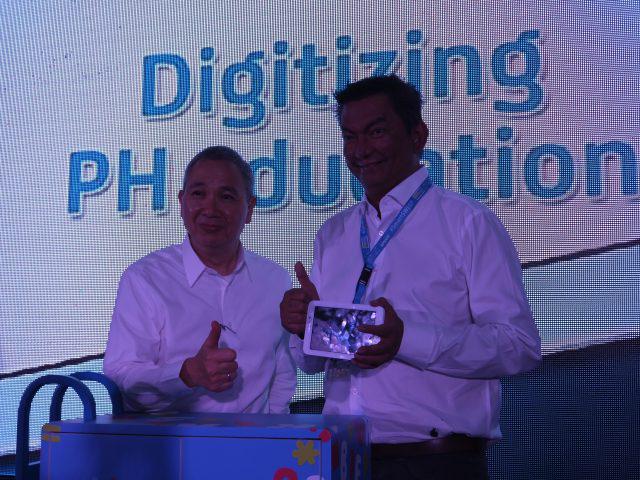 The advancement of technology has made a way for information to be much more accessible. Add to that, we have the Internet and portable gizmos to close the gap between distances and give us access to the information we need in just a tap of a finger. In this high-tech age, seeing kids play and navigate a smart device on their own comes as no surprise.  Kids have easily adapted  to smart technologies that we can say they appear to be exposed to more information earlier in their lives.
Banking on this human development, Smart Communications (Smart) launched an innovative mobile digital laboratory designed to facilitate formative learning among kindergarten pupils with the use of mobile devices and application. Touted as the Smart TechnoCart, this mobile digital laboratory will give Philippine education the digital boost it needs to better equip and prepare today's children for the future.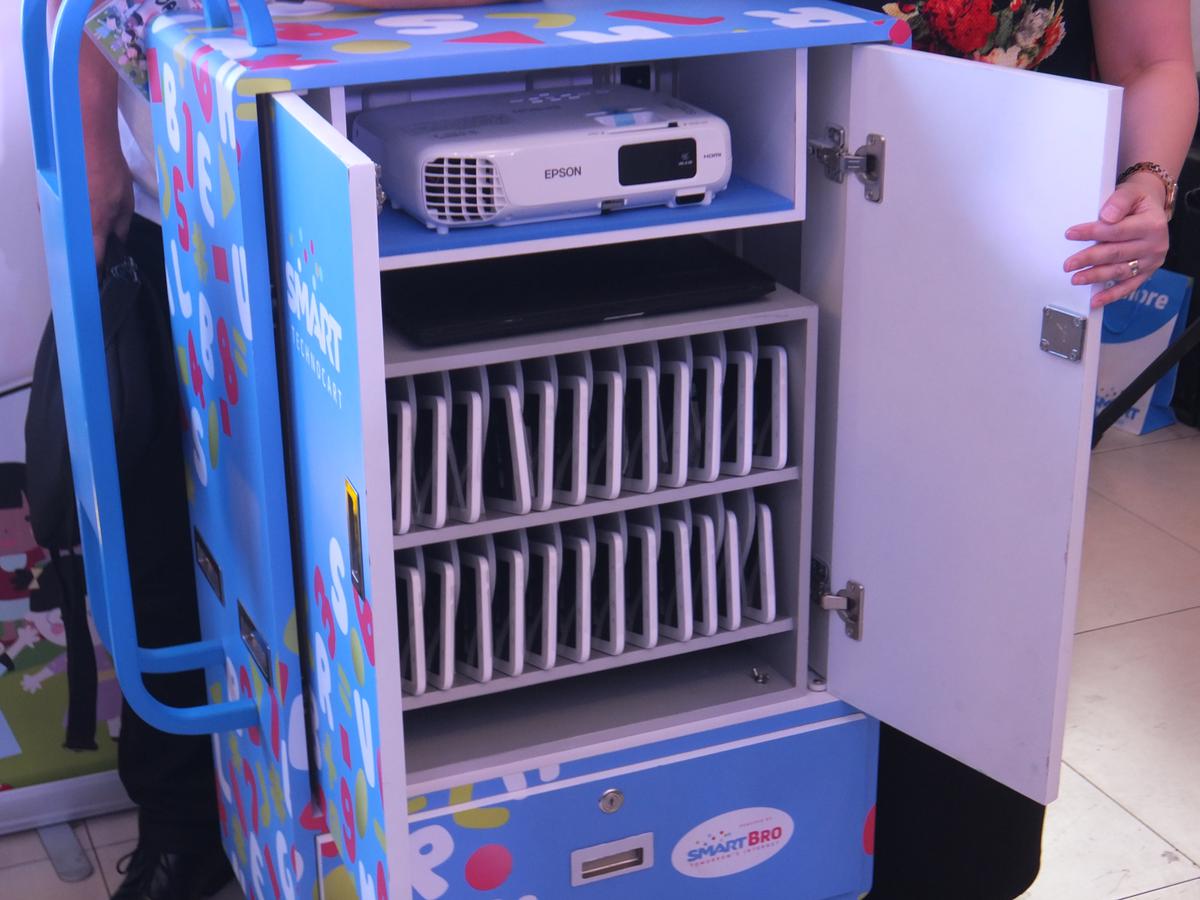 The TechnoCart is a compact and portable container of 25 tablets for the use of students; a tablet, laptop, and projector for the use of the teacher; Smart Bro pocket Wi-Fi with load for connectivity; and the Smart One Campus; a learning management system to help administrators and teachers to track and measure their students' academic performance. Akin to a cart, it has wheels  that make it easy for teachers to transfer the laboratory from one classroom to another and a design made to secure everything inside.
Apart from providing an effective tool for education, teachers are also given training on tablet basics as well as on child and curriculum development provided by the Community of learners Foundation (COLF) to help schools optimize of the TechnoCart
The Smart TechnoCart tablets come pre-loaded with the Batibot mobile app. This is the first localized mobile app aligned with the kindergarten curriculum based on the hugely popular children's television show. Developed with COLF and startup partner OrangeFix, the mobile app makes available educational content from the TV show into the mobile device for mobility, accessibility, and ultimately for a fun learning experience. Just like the TV show, the Batibot app is also in Filipino.
"Smart believes that digital technologies can help facilitate learning opportunities from pre-school up to college, which is why it has tailored initiatives that are targeted to address the needs of learning communities," said Ramon Isberto, head of Public Affairs at Smart. "The Smart TechnoCart is a mobile laboratory designed to address the need of young students for interactive and engaging learning tools to help them better grasp basic concepts. It does make for smarter learning."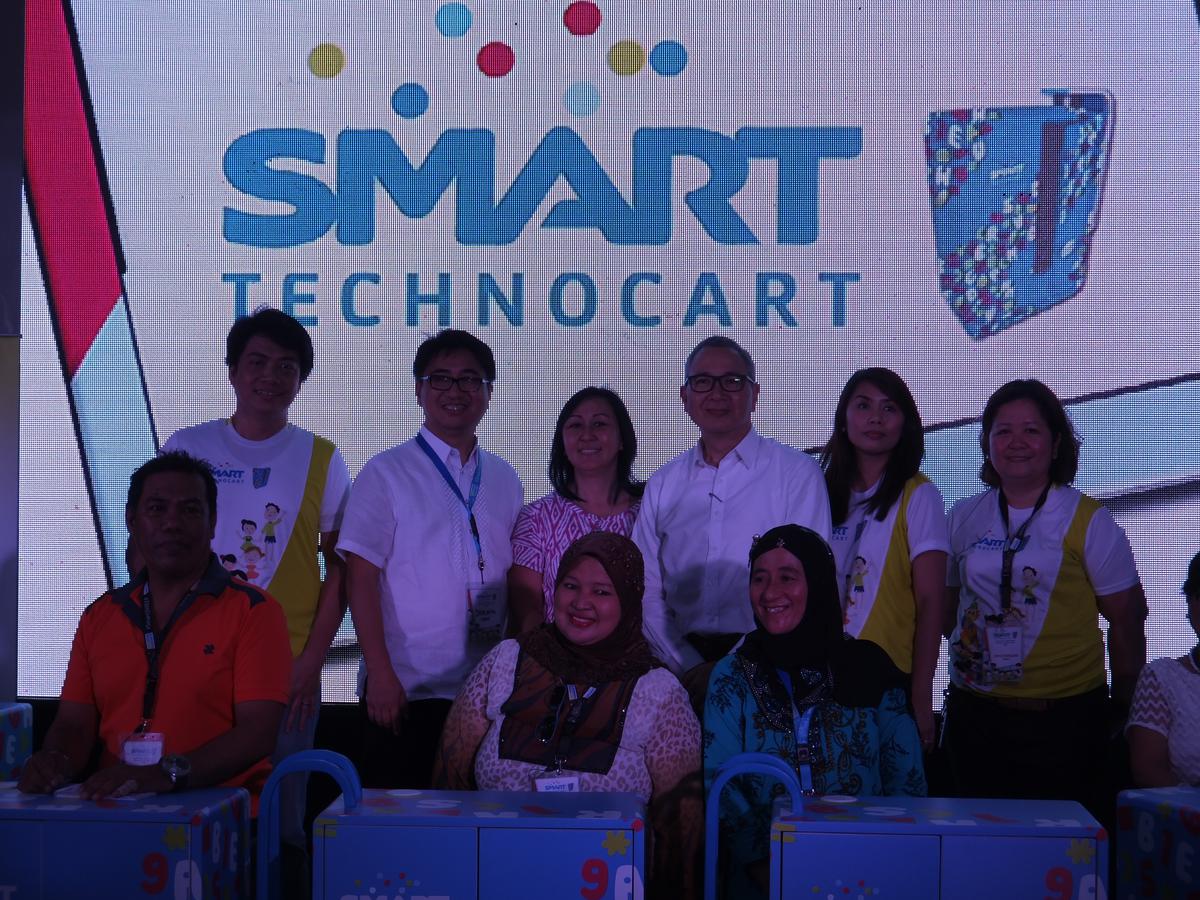 Smart introduced the initiative to 15 public kindergarten schools across the Philippines that have been identified by the Department of Education School Divisions as initial beneficiaries: Batu-Batu Central Elementary School, Datu Halun Laboratory Elementary School, and Yusop Dais Elementary School from; Calasiao Central School  and Mangatarem Central School in Pangasinan; Bacacay East Central School and Polangui South Central School in Albay; Maluso Central Elementary School and Tipo-Tipo Central Elementary School from Basilan; Antonio L. Jayme Elementary School, Education and Training Center School II, and Rodolfo A. Medel Sr. Elementary School in Bacolod, Banilad Elementary School, and Regino Mercado Elementary School of from Cebu; and Parañaque Central Elementary School in Metro Manila.
The Smart TechnoCart project is a product of the company's years of experience in working with educators for the use of wireless technologies. Smart believes that education plays a key role in nation building. The company has implemented various initiatives aimed at enhancing Philippine education across the learning stages.  To know more about the telco's education initiatives, how to apply or sponsor a Smart TechnoCart for beneficiary schools, visit www.smart.com.ph/learnsmart.