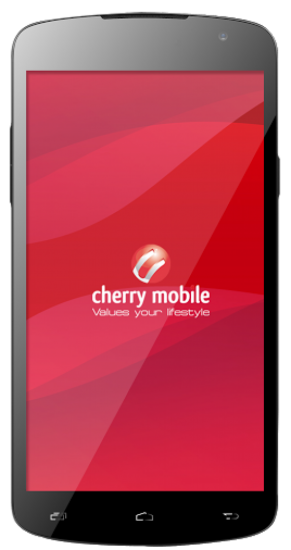 There's a lot to be said about the ever-increasing number of smartphones in the local market. We've
said it lots and lots of times, but there's no harm in saying it again: giving people access to smartphones is great. It allows them the opportunity to access information that they would otherwise not be able to reach. The caveat here is that the phones in question must be of quality. Local companies have created better and better devices for prices that are accessible to more and more people, and one of the manufacturers at the forefront of that trend is unarguably, Cherry Mobile. One of their latest releases is the Infinix Pure XL, an octa-core offering that hopes to be at the forefront of the local smartphone race.
Design: 3.5/5
It's a little on the plain side, which isn't necessarily a bad thing, but might deter some looking for a little more excitement in the general look of their phones. The simplicity does make it look quite elegant, with a simple black body and a quiet brushed-metal-looking trim along the outside edge of the phone.
Buttons are sparse, with the power button and volume rockers nicely integrated into the outside trim.
The size of the device is a little imposing, and even though the bezels are quite acceptably thin on the device, it looks a little large for a 5.5-incher, just because of how flat the phone looks. It fills my large hands nicely though, and is very pleasantly thin. A matte black back panel gives great grip and is quite resistant to finger prints, though not scratches.
Hardware: 3.5/5
The Cherry Mobile Infinix Pure XL is first and foremost a phablet. The large screen is its main draw, though that doesn't mean Cherry has scrimped on specs. The 5.5-inch, HD display is matched with 1GB of RAM, The capable 1.4-GHz octa-core ARM Cortex-A7 CPU, paired with an ARM Mali-450 GPU, for very acceptable current-generation performance. Imaging is handled by a 13MP main camera with a Sony sensor, with an LED flash, as well as a 2MP front camera front camera for video calls and the ever-important selfies.
One of the best things about this, and other offerings from Cherry mobile, is its dual-sim capability. It takes one mini- and one micro-SIM, with active dual standby and 3G connectivity. Should you have office and personal lines on you, this is a very good solution to cut down on the devices you carry daily.
Rounding the hardware side off is 8GB of main memory, with support for a 32GB microSD card. Though the phone doesn't support NFC, it does have Bluetooth 4.0 support, for all your wireless audio streaming needs. Powering the whole device is a decent 2,600mAh battery.
User Experience: 4/5
The experience with the Infinix Pure XL is pleasantly straightforward. Though it wasn't mind-blowing, at no point did I ever feel that it was lacking at any point. I used it almost exclusively for daily tasks, leaving both my work and office phones at home for the duration of the test. Even with two active lines, the phone didn't act like it was having a difficult time keeping up. Along with the usual calls and texts, I had a constant data connection live mostly via cellular, though on occasion, Wi-Fi as well, since I'm more mobile than I am stuck to a fixed location. I also constantly have either Spotify or some similar streaming service running in the background while I work, and even with that, a constantly updating Facebook and Twitter feed, Dropbox, and Office running, it didn't display any problems. There were some times apps would take a quick second to load, but apart from noticing the delay, it really wasn't a problem.
A little complaint I have though, is the camera. While it does sport a Sony sensor and an LED flash, the picture quality was a little lacking, at least for my purposes. If I had enough light, the shots were perfectly fine, but low-light performance was a little weak for my taste.
The phone feels solid, if a little thin in the hand, and weighs just enough to make you feel like you have a real device in your hands, and not a toy. The Dragon Trail glass front did a great job keeping scratches at bay, even in the black hole that is my jeans pocket, though the back takes scratches quite quickly.
Battery life was great, particularly considering the small-ish 2600mAh power pack it comes with. As long as I didn't tether, the phone was able to keep going long enough for a whole workday, with a little extra in case you want to go grab dinner and a drink after.
Value: 4.5/5
Cherry has an ear close to the ground when it comes to this aspect, and the Infinix Pure XL is no exception. This phone is very nicely-sized, very adequately outfitted, and performs solidly, all at a price below the PHP7,000 mark. It nicely represents Cherry Mobile's strategy of offering phones that are less expensive than similarly-spec'd devices, without compromising user experience. The device isn't perfect, with specs that might not be as future-proof as other devices in the market right now, but at the price they offer it, there's really not a lot to complain about.
Bottom line:
If you're not too sensitive about specs, but want a phone that will give you excellent bang for your buck, give the Inifinix Pure XL a shot.
What's hot:
Great price
Elegant design
Dual sim capability
What's not:
Back cover gets scratched easily
Specs:
Screen: 5.5-Inch HD IPS Display (720 x 1280 Pixels, 267 ppi)
OS: Android 4.4.2 Kitkat OS
Chipset: MediaTek MT6592M
Processor: 1.4GHz Octa Core ARM Cortex-A7 CPU, ARM Mali-450 MP4 GPU @ 600MHz
RAM: 1GB
Main Camera: 13.0 Megapixel with Sony Sensor and LED Flash
Front Camera: 2.0 Megapixel
Storage: 8GB Internal, expandable to 32GB via MicroSD
Sim: Dual SIM/Dual Standby, Micro/Mini Sim
Connectivity: 3G HSPA, Wi-Fi with Hotspot, Bluetooth 4.0