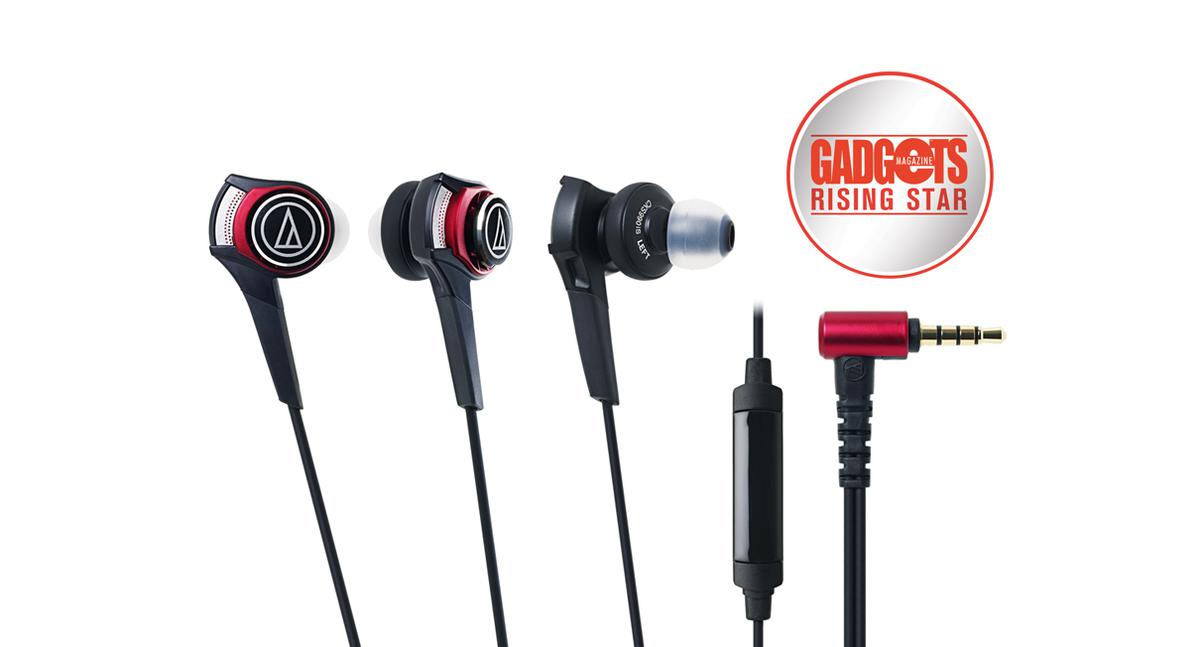 Music does a lot for many people. Whether it's to act as a distraction, or to help them keep focus, or to simply enjoy a nice piece of music, a good pair of headphones is critical to musical enjoyment. Audio Technica, a brand that is known and respected in the audio industry, has given us the ATH-CKS 550iS, the latest member of their Solid Bass line of earphones. They promise deep, punchy bass, and the kind of sound quality we expect from the brand.
I'm constantly on the lookout for great headphones, and once I heard that we had another pair for review, I jumped on the opportunity to give them a spin. The fact that they were from a brand I was fond of was the icing on the cake.
Design: 3.5/5
These headphones look like they mean business. The buds are large, with in-line controls down the cable so you can rock on without having to pull your phone out of your pocket. They come in a simple go-with-everything black, with a few glossy accents. They have a flat, rubber cable to keep tangles at bay, and several ear tips for the perfect fit for your needs. They come in a simple box that shows off the earbuds, plus a pouch, to keep everything tidy when not in use.
Hardware: 3.5/5
The ATH-CKS 550iS come with 9.8 mm drivers, a long, handy 1.2 M cable, and a gold-plated, 3.5 mm plug for perfect conductivity, and universal compatibility with smartphones, and other digital players available in the market. The in-line controls also feature a microphone for making phone calls hands-free. The long, flat cable is easy to put away, and flexy enough to keep itself from getting tangled. It terminates in a straight 3.5 mm plug, so you won't have to worry too much about a case getting in the way, like you would on angled plugs, and feels tough enough at the end so as not to cause worry of it snapping off at an inopportune time.
User Experience: 3.5/5
Looking at the headphones displayed in the box, one might think they're large, heavy and uncomfortable. Such is fortunately not the case. The size is mostly caused by a large air chamber inside the earbuds that allows the bass tones to develop, and gives the drivers a better chance to push more air around. Once you've found the right ear tip and installed it, you'll find the overall weight to be about the same as most other earphones in the market. Pop them in place, and they're really quite comfortable, even with the extra size. They seal well, and isolate you from the outside nicely, easily keeping outside noise from bothering your music experience. The flat cable stays out of the way with hardly any effort, and stays straight the whole time.
You might find that hitting the cable, or rapping it against a surface transmits the sound straight to your ear. It can be mildly annoying, but it's a consequence of the tight seal, and firm cable, so you'll just have to learn to deal with it.
Sound quality on these earphones is skewed heavily towards the low end of the sound spectrum. It's not unpleasant, though there are some instances where one might feel that they steamroll right over the more delicate mids, clouding up the sound slightly. It's nowhere near as bad as some of the other brands notorious for drowning its users in bass, and it's mild enough that even non bass-heads might actually enjoy a listen. Being more fond of mids myself, I found the additional bass to be abundant, and just a few hairs short of too much. It gave my usual vocal-centric tracks an interesting new dimension, and despite a loss in the midrange, I felt like I enjoyed it anyway.
The bass is wide, and not very transparent, pushing the rest of the sound away. It gives up a lot of brightness to achieve the booming bass, but retains enough clarity to be fun to listen to. If you're fond of mids and highs, this might not be for you, but if you're all about the bass, this is really quite a treat.
Running my test playlist, I listened to tracks of many varied sounds, from instrumental, vocal, to lots of drums, hardcore rock, and even electronica. I got carried away with the device, and ended up listening until my laptop batteries died. They were so comfortable, I hardly noticed they were on. Vocals were a little blunted by the bass, but still clear enough to be discerned, like one was hearing them through foam padding which was, in this case, a nice, thick wall of bass. Overall not my cup of tea exactly, but not unpleasant.
Value: 3/5
At PHP 3,600 converted, these headphones are on the pricey side, given its performance. While the name and build quality count for a lot, unless you're all for bass, and care less about the mids and highs, these earphones should serve you well.
What's Hot:
Great build
Nice design
Bass is powerful, but not overpowering
What's Not:
Less nuanced than others in its category
Bottomline:
Great brand, decent sound. What else can we say?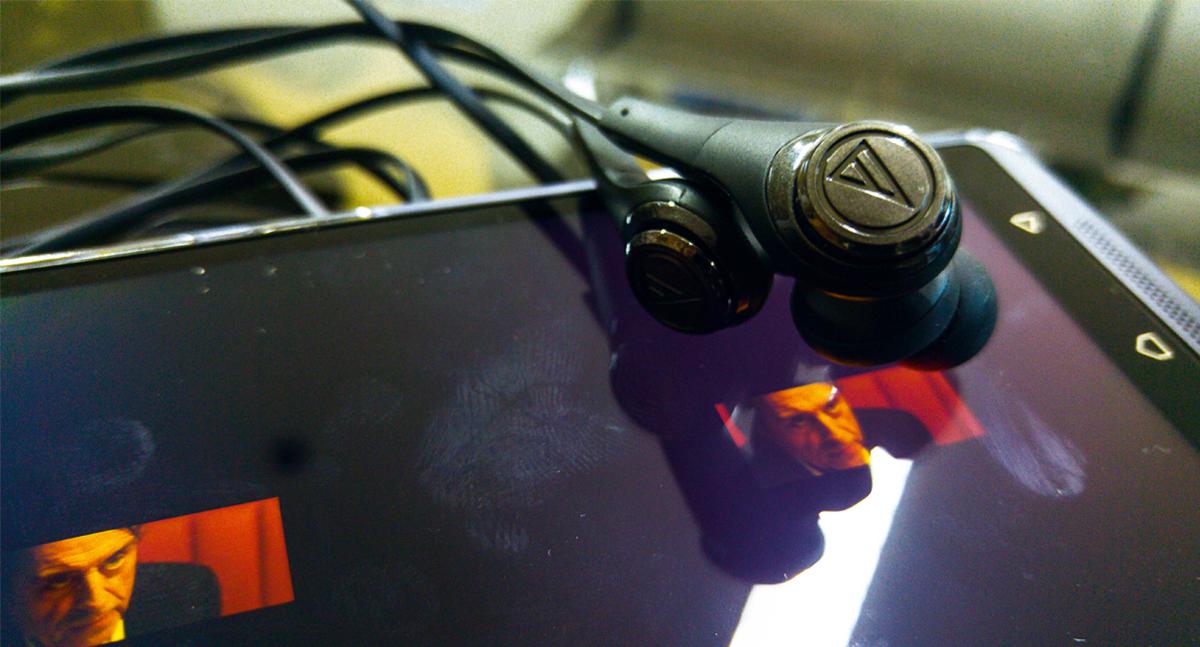 Specifications:
Type: Dynamic
Driver Diameter: 9.8 mm
Frequency Response: 5 – 24,000 Hz
Sensitivity: 104 dB/mW
Impedance: 40 ohms
Weight: 7.5 g (0.3 oz)
Cable: 1.2 m (3. 9') with mic & control, Y-type
Connector: 3.5 mm (1/8") stereo mini-plug
Accessories Included: silicone eartips (XS/S/M/L), pouch
Type (Microphone): Condenser
Sensitivity (Microphone): -44dB (0dB = 1V/Pa, 1kHz)
Frequency Response (Microphone): 100 – 10,000 Hz
Polar Pattern (Microphone): Omnidirectional
Also published in GADGETS MAGAZINE May 2016 Issue.
Words by Ren Alcantara