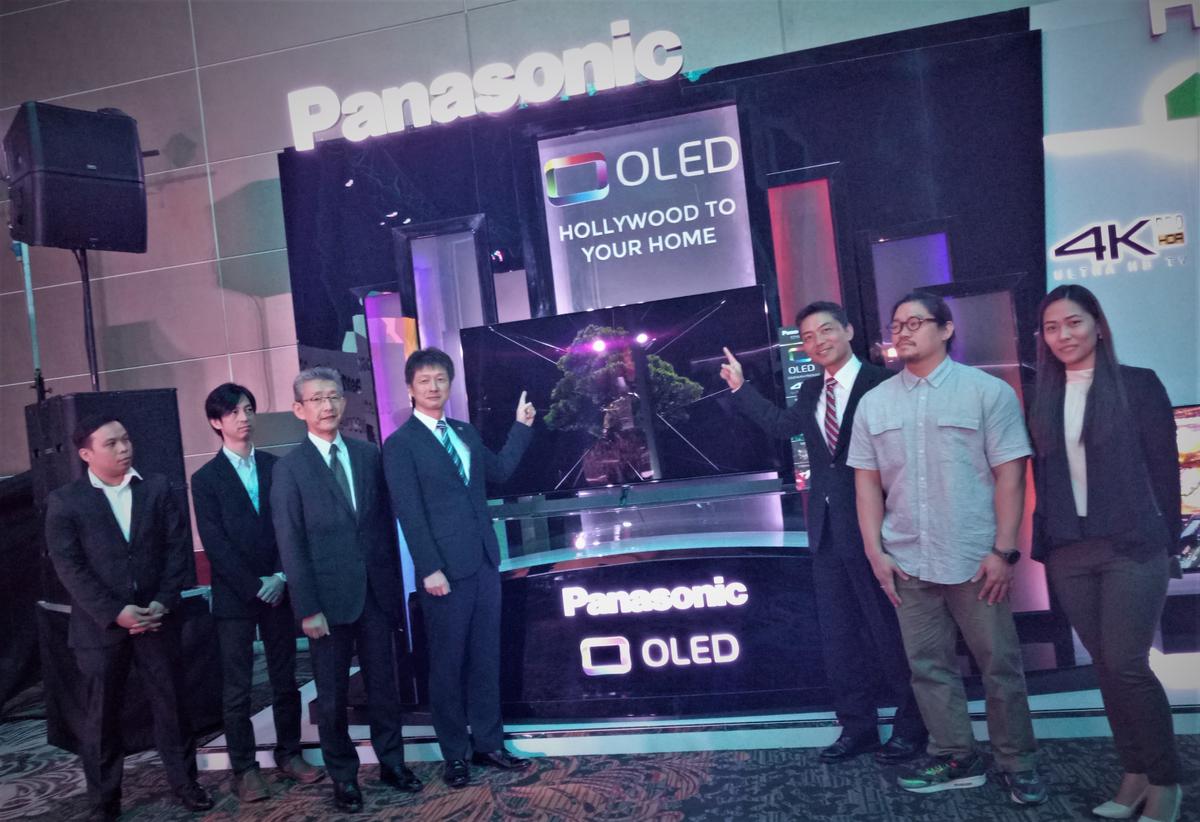 In time for its 50th anniversary in the country, Japanese consumer electronics manufacturer, Panasonic has just released its newest TV lineup aimed to bring a cinematic viewing experience to every Filipino home.
Panasonic's new OLED, 4K HDR, and HD TV lineup brings the latest in television innovation into its panels to bring an unmatched viewing experience to its customers.
Present in the flagship series, Ez1000, are the picture enhancing capabilities of OLED together with the brand's signature 4K Hexa Chroma Drive Pro to produce the most accurate and dramatic colors. Panasonic's 4K Hexa Chroma Drive Pro technology produces six colors (RGB CYM) as opposed to conventional RGB integration. Through this combination, OLED's full potential is enabled, resulting to stunningly rich and vibrant pictures. To round out the viewing experience, the line's HDR system also supports HDR10 and Hybrid Log Gamma technology for true immersive sound.
Apart from rendering outstanding blacks, sharp details, and color accuracy, Panasonic's 2017 TV lineup also comes equipped with the following features:
Special filter to reduce external reflections and express black shades more accurately.
Super Bright Panel Plus boosts brightness
Dynamic Blade Speakers, a slim but powerful audio system for full 80-watt sound output (not all models)
HDR Multi Support, for compatibility with Ultra HD Blu-Ray and HDR broadcasting
HDR PRO
Smart capabilities (not all models)
Panasonic underscores picture quality and has crafted these TVs with precision down to every detail, going beyond Japan Quality standards. With user-centric design and innovative technologies, the brand hopes to elevate the viewing experience by translating content as how filmmakers and directors want them to be conveyed. This is part of the company's vision to be "true to the filmmakers vision," which is an ongoing effort of Panasonic's Hollywood Laboratory to deliver to viewers images exactly as envisioned by their creators.
Along with the launch of the lineup, Panasonic also introduced its newest brand ambassador, Zach Sycip, a professional cinematographer. Zach vouched for capabilities of the series—specifically the flagship series, EZ1000. He pointed out the series' amazing picture quality and color accuracy which filmmakers like himself would surely appreciate.
Panasonic's newest TV series:
The company is committed to create a better world, and to contribute to the evolution of society and to the happiness of people around the globe through innovative technologies.