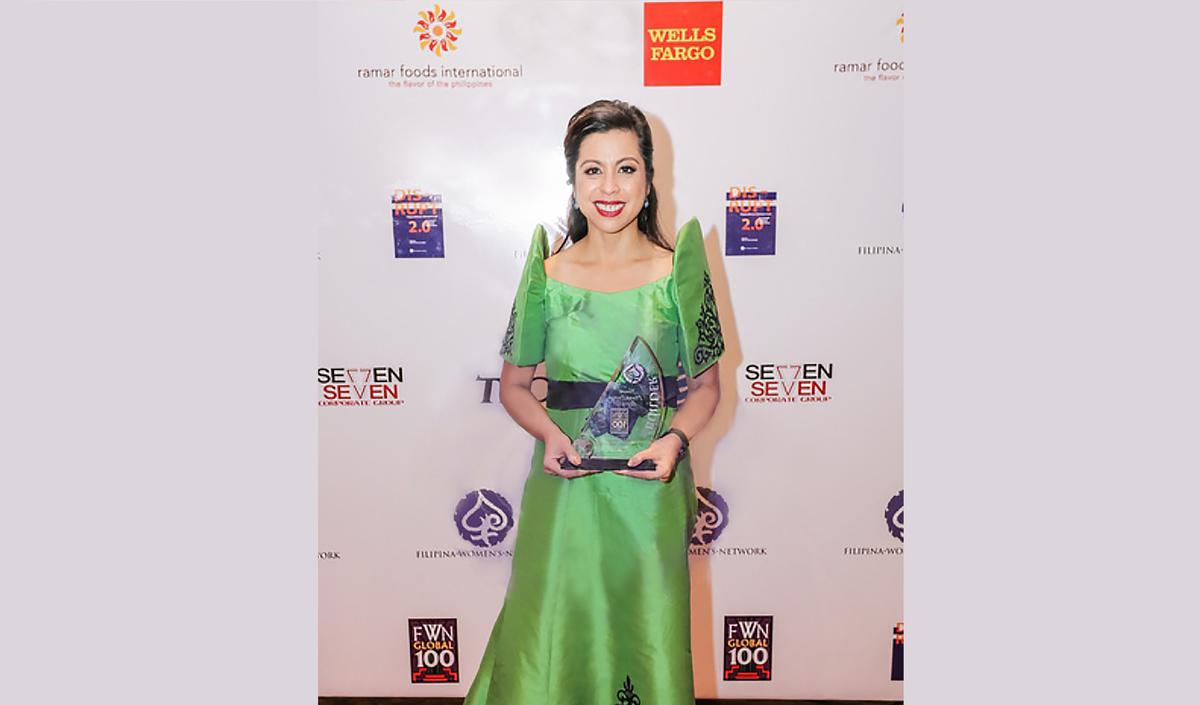 BPI Family Bank SVP was recently named one of the 100 Most Influential Filipina Women in the World.
This achievement is proof of the distinct brand of leadership that continues to build the Bank of the Philippine Islands (BPI).
Maria Cristina "Ginbee" Layug Go, senior vice president at BPI Family Savings Bank is one of this year's 100 Most Influential Filipina Women in the World, receiving honors in the Builders category from the Filipina Women Network (FWN). FWN's The 100 Most Influential Filipina Women in the World Award recognizes women of Philippine ancestry who are influencing the face of leadership in the global worksphere, having reached status for outstanding work in their respective fields, industries, and communities.
They are recognized for their achievement and contributions to society, femtorship and legacy. FWN defines buildership to be about "building better organizations, leading organizations to adjust, repair, and re-align." Ginbee says the award is a summation of her entire experience not just as a banker but as a leader as well.
She gives full credit to the openness to new ideas and enterprising spirit that the BPI Group imbues in its employees.
Go elaborated, "I am fortunate to have been recognized. I guess it's owing to what I've done with the bank. I spent 11 years in the Payments, during which we transformed the industry." "We did a lot of things including the launch of the first EMV chip on credit cards that changed the rewards landscape with instant rewards. We have consolidated our businesses and saw it as an opportunity to go beyond credit cards by which we can promote financial inclusion through debit and prepaid cards."
Go became the head of BPI's Retail Lending Group in 2015, which turned out to be another banner year for BPI Family Savings Bank. She now says it's the result of concerted focus on the true aspirations of the Filipino.
"Based on our research, we found out that the top three dreams of the Filipino are first, to have a house, second, to have a car and third, to put up their own business. These dreams are what Filipinos aspire for and I've taken it as a personal challenge to educate more of our kababayans and their families that those dreams are within reach," said Go.
She is particularly upbeat about targeting BPI Family Bank's programs to the broad C market. She thinks that the economic progress being experienced right now will rebound to new opportunities for the bank in the middle market. She said, "You'll never have enough cash to pay for a house or a car. They're simply very expensive as a one-time expense. But if you're paying by installment, your dreams are within reach. That is what we want Filipinos to think about—that you don't have to postpone your dreams. The way to make your dreams come true is to act now." Go highlighted the importance of understanding and addressing the needs of the clients.
"We educate the clients on a one-on-one basis. When I look at a client, for instance, I see her as an individual who has her own set of needs, which I should be able to satisfy based on what I know about her." Upon receiving her nomination as one of the 100 most influential global Filipinas, Go said she was pleasantly surprised. "It was such a humbling experience to be considered side by side with the other awardees. What they have gone through, the hurdles, the challenges they faced before becoming influential in their fields, is simply amazing."