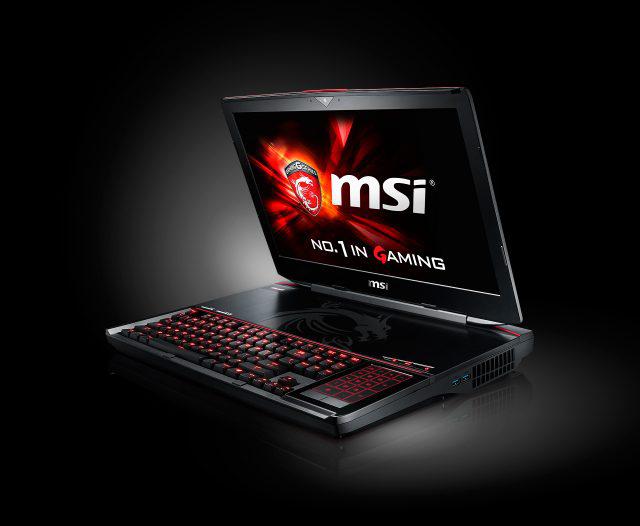 There are gamers, and there are serious gamers. The former are perfectly content fragging and microing on their regular old gaming laptops, with decent specs and okay looks. We have nothing against them, but if you're serious (and we mean really serious), you're going to want a little something extra. For you, the hardcore gamer, we have the MSI GT80 Titan.
Apart from The 4th generation Intel Core i7 Processor (which you can have swapped for a 5th gen), a whopping 32GB of DDR3L RAM, and the monster GeForce GTX 980M video card with 16GB of GDDR5 VRAM, 5 USB 3.0 ports, and a massive 8-cell battery, it comes with a SteelSeries mechanical keyboard with Cherry MX switches built in. Yes, now you can have all the clicky-clacky goodness of a mechanical keyboard right into your gaming laptop.
What's gaming without a nice screen on which to see the action unfold. The screen on the Titan is a huge 18.4″ affair, with 1920×1080 pixels of HD beauty, so you don't miss a single detail. Other features such as Cooler Boost quiet cooling technology, Audio Boost 2 for perfect audio clarity, and an excellent pedigree round off its very impressive spec.
We'd love to tell you more about this beast, but quite honestly, we're a little afraid to look at it for very long. It might think we are a threat and take us out in real life.