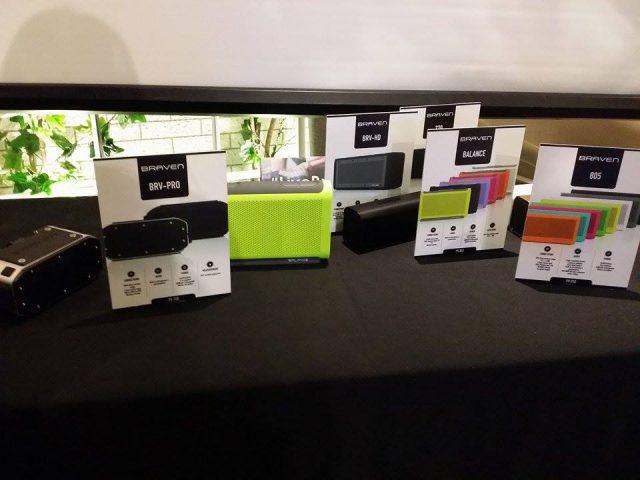 The PH market is filled with a wide variety of wireless audio product to its brim. Nowadays, choosing the right audio device often comes down to audio quality and personal preference. With an aim to win the hearts of audio junkies at first sight (and first listen), Braven has just rolled out its newest lineup of Outdoor and Design portable audio series that delivers premium sound, unmatched design, and  industry-leading quality for its Filipino consumers.
Braven Pro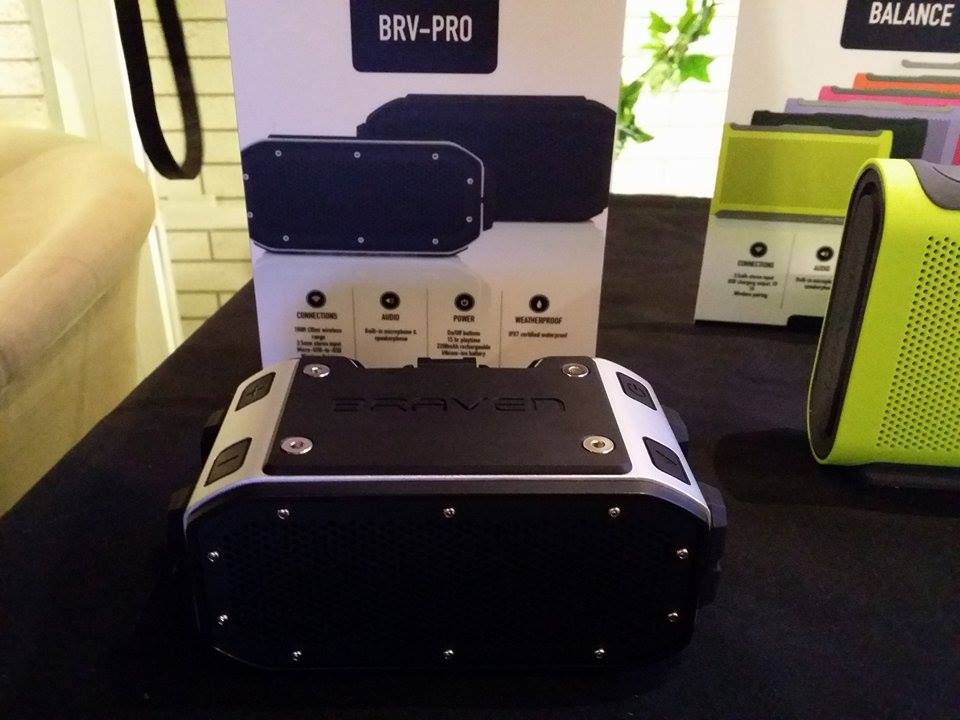 The BRV-PRO is the world's first modular ultra-rugged Bluetooth speaker designed for the most daring outdoor enthusiasts. This speaker is built with a design akin to a tank that gives it durability to withstand even the harshest forces of nature while at the same time blasting HD music wherever you are. Not only does it deliver HD sound, but it also is extra robust thanks to an IPX7 waterproof design fortified with aircraft grade aluminum.  The BRV-PRO is capable of up to 15 hours of music playback with its built-in 2200mAh rechargeable battery that doubles as a power bank for powering up smartphones and other USB devices. To sweeten the deal, the BRV-PRO ecosystem offers various rugged accessories such as the BRV 3800mAh battery pack, BRV Solar Panel for virtually endless music and power, BRV Stacking Plate for multiple sound and power, BRV Glowing Deck for illumination during nights out, and a BRV Action Mount compatible to GoPro devices for music listening just about anywhere. It is available in silver, cyan, and gray.
PHP 6,750
Braven Lux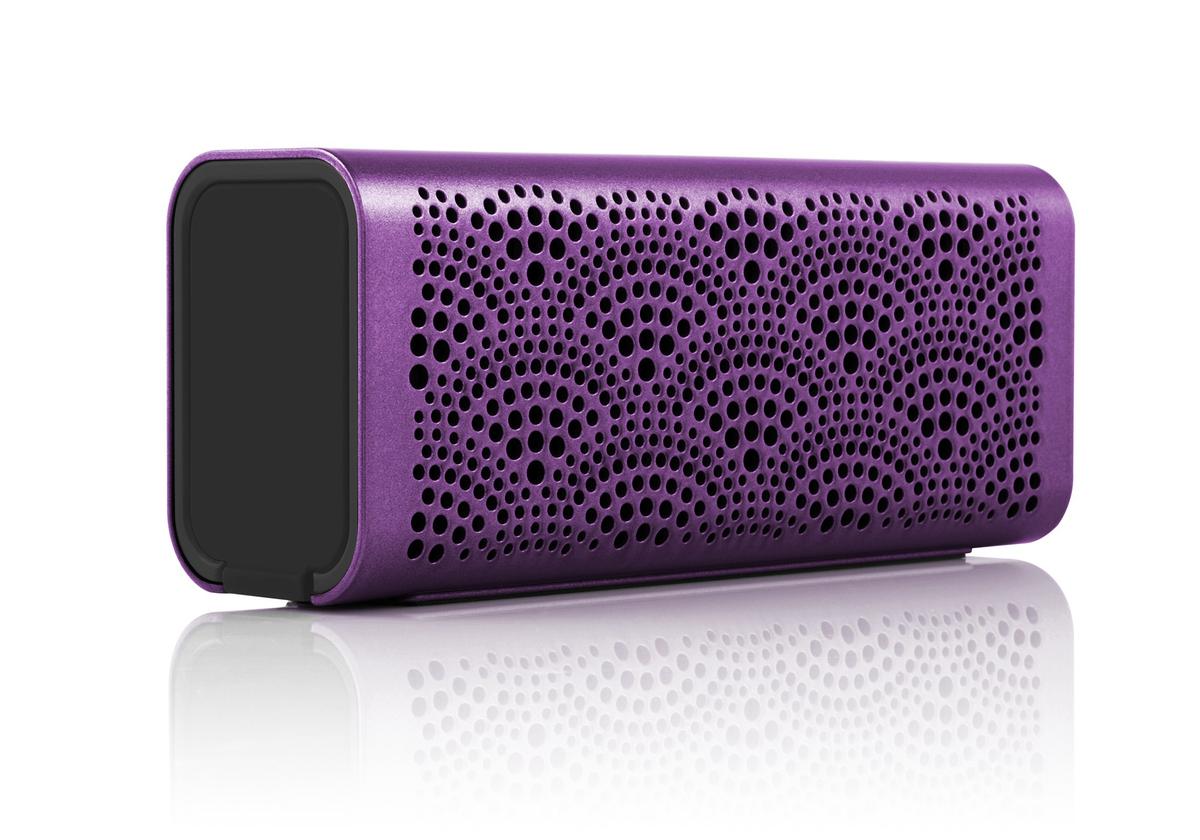 The limited edition Braven Lux is an elegant speaker that also makes for a perfect fashion accessory. Definitely a stand out among Bluetooth speakers, the Lux features an intricately detailed grill and showcases a unique pattern in metallic colors, pearl, gold, and iridescent purple.  This water-resistant and lightweight speaker easily connects with any Bluetooth-enabled device and can be paired with another Lux or Braven 7-Series speaker for an amplified music-listening experience. It also features a built-in noise-canceling speakerphone and mic for taking calls anytime.
PHP 4,950
Braven 805
The colorful Braven 805 Bluetooth speaker is designed as an ideal home companion for it packs the power to rock any room. Offered in nine striking colors, the Braven 805 can instantly add a dash of life and color to any room with its magenta, orange, and red variations or simply blend into a bookshelf with its neutral white, gray, and black hues.  Add to that, this sleek device also includes speakerphone capability with an integrated noise-canceling microphone and the ability to charge USB devices thanks to its whopping 4400mAh battery.  It also comes with TrueWireless technology for pairing with another Braven 805, 850, 855s, 1100, and BRV-HD speaker for left and right channel stereo sound.
PHP 9,950
Braven Balance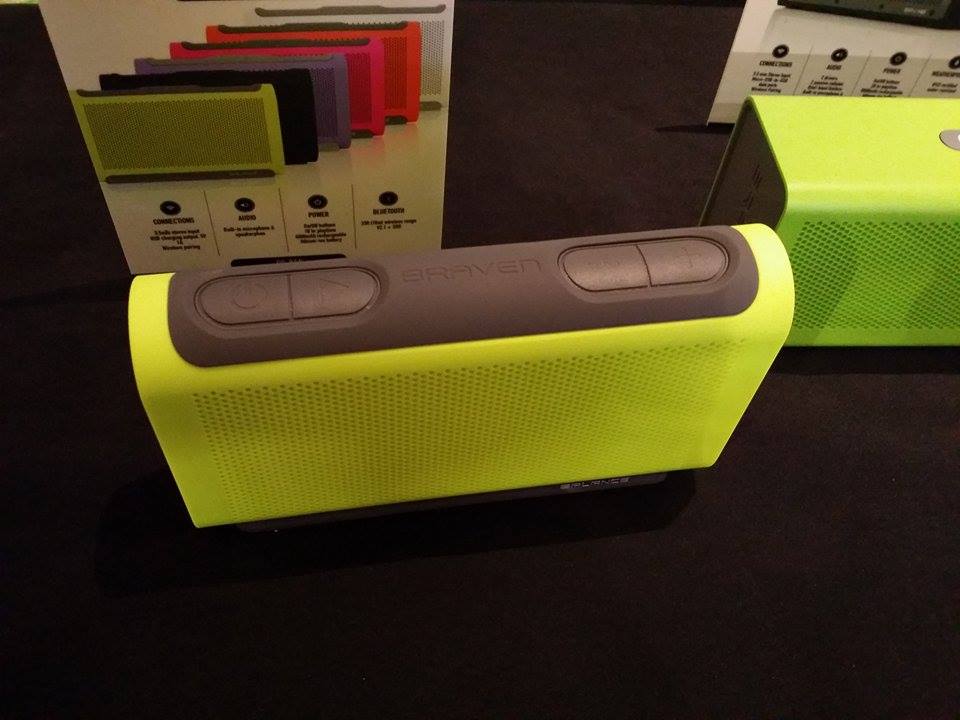 This Braven speaker strikes the perfect balance between portability and ground-shaking sound output with its bass optimization technology and ultra-thin design. Perfect for bringing with you during workouts the Braven Balance combines a sleek, low-profile design with outstanding sound quality. This speaker comes with Braven's Balance Technology, which is a proprietary bass optimization system that allows the device to deliver deep, rich sound even at lower volumes. It also features an anti-slip exterior so you can easily transport it even after sweating out at the gym. Its IPX7 waterproof rating, on the other hand, makes it capable of surviving accidental spills or drops. The Balance is available in colors black, lime, gray, red/gray, purple/gray, and orange/gray.
Php 5,850
Braven 770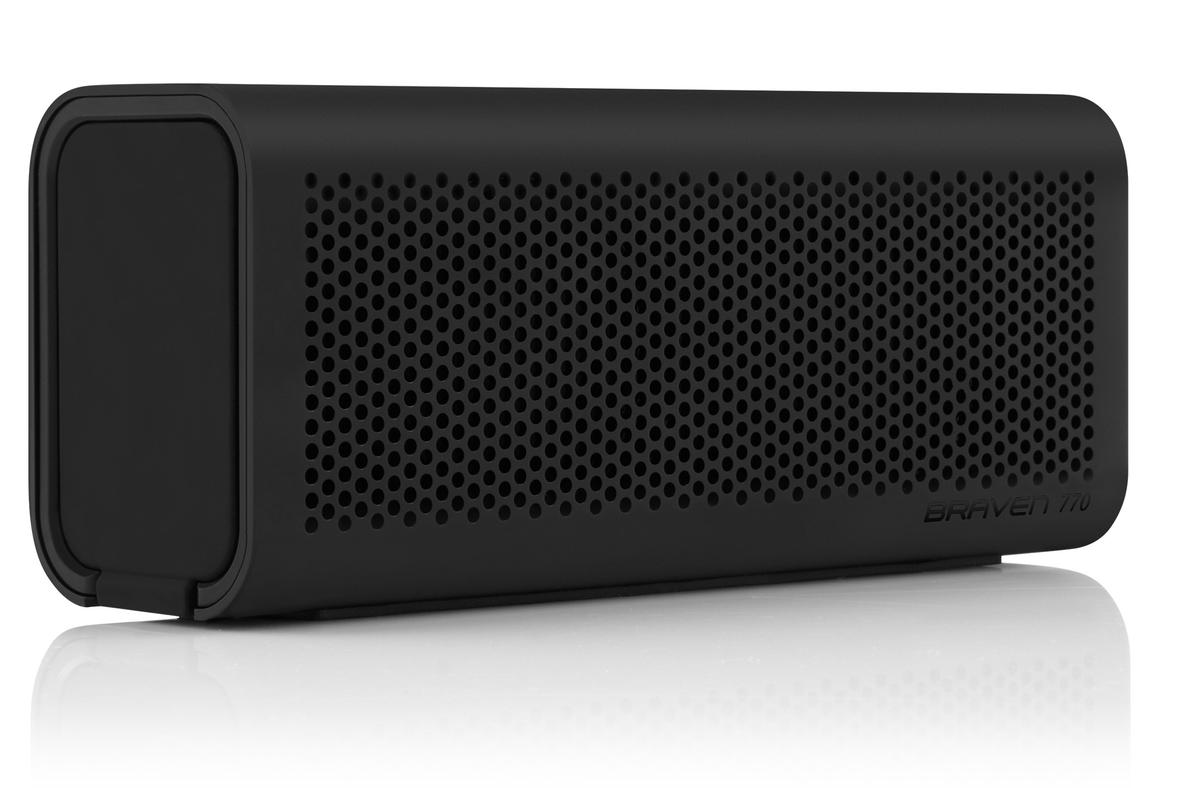 Rounding out the list is the Braven 770. This portable and splash-proof speaker is ideal for up and about who enjoys a good music-listening session during breaks. Beautifully crafted from aircraft grade aluminum and sporting a sophisticated all-black finish, this speaker easily travels in your luggage and allows you to conveniently take and make calls with its built-in noise canceling feature. This fully loaded speaker is also enhanced with aptX technology for up to 12 hours of crisp, high definition audio and can double as a powerbank.
PHP 6,750
The new Braven speakers are available at Ambassador, Astroplus, Astrovision, Automatic Center, Base Kamp, BCG Computers, Beyond the Box, BZB Gadget Hive, Digital Arena, Digital Hub, Digital Walker, District 32, Golden Sound, iBook, iCenter, iCon, iGig, Islands and More, iStore, iStudio, Lazada, Listen Up, Listening Room, Microstation, Mobile 1, Odyssey, Quicksound, ROX, Rustans, Sencolink, SM Music & Video, Stoked Inc. Sweet Tree Inc, Switch, Technoholics, Technopop, Techshop, The A Shop, and The Inbox Store.
Other Braven speakers showcased at the launch: