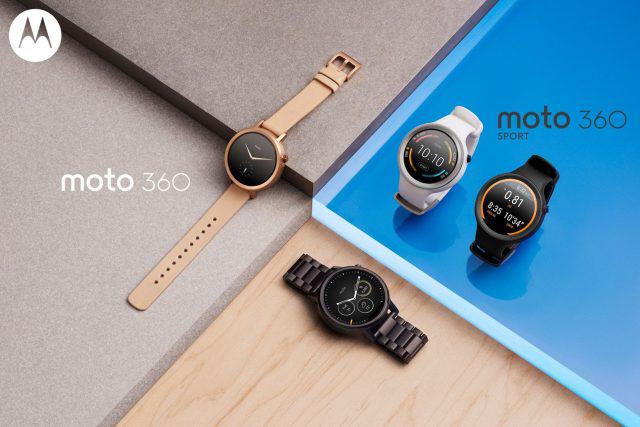 With the holiday season just around the corner, Lenovo has revealed its smart, connected device collection available for the season of giving and receiving. You can choose from nearly 40 devices to gift to your loved ones, friends, officemates, and relatives. Key innovations in smartphones, wearables, tablets, and PCs are present in these devices, giving consumers a wide variety of products that fit their lifestyles.
The Moto 360 Collection
Having just acquired the brand under its belt, Lenovo further extends Motorola's leadership in the wearable tech space and as well as set the bar for modern timepieces with the new Moto 360 Collection.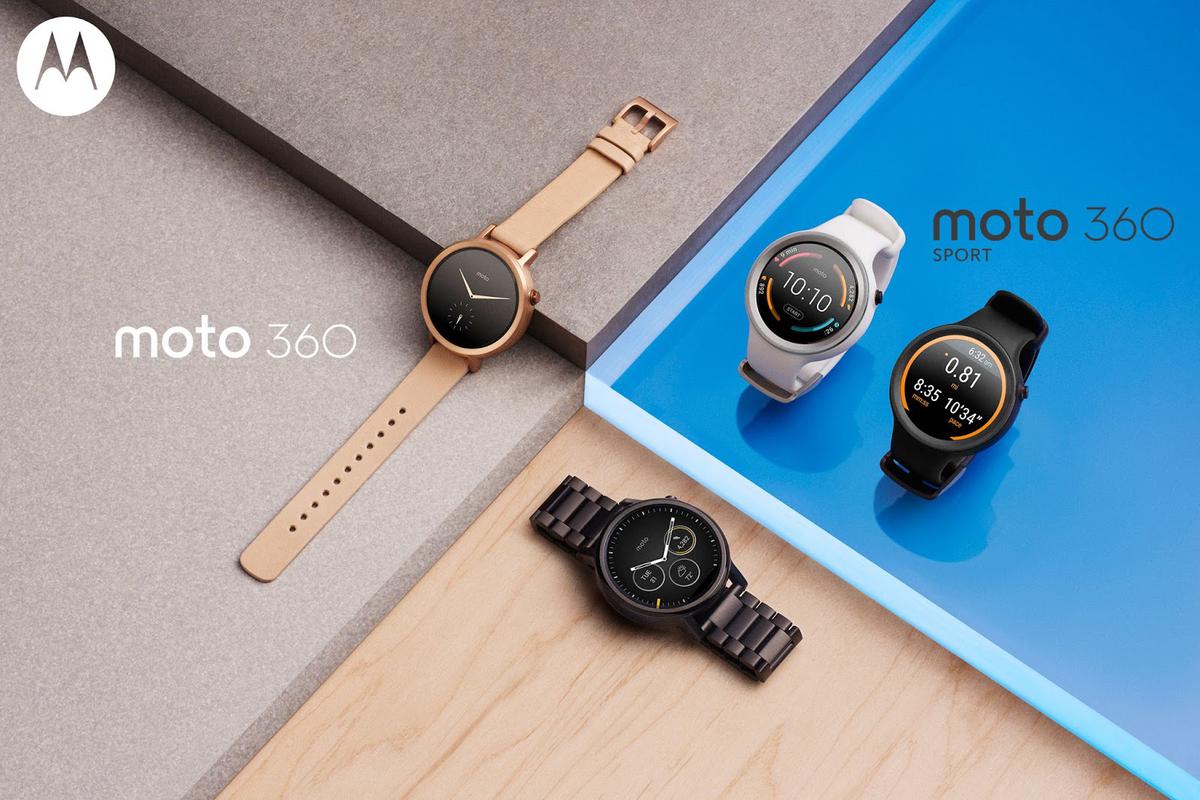 With over 300 design possibilities via Moto Maker, the new Moto 360 collection suits various personal styles. Customers can create a design according to their preference from materials such genuine Horween leather or stainless steel. The new collection also offers case sizes in classic, 46mm, and now 42mm. Apart from a sophisticated design, the Moto 360 is powered by Android Wear and is Wi-Fi enabled, keeping you connected, wherever, while it sits snuggly on your wrist. Some of the apps available in this collection are Motorola's health and wellness app, Moto Body, and a lot more Android Wears apps from Google Play. The new collection also include upgrades such as a refined case design with extended lugs for improved fit, new Moto 360 Sport for fitness enthusiasts with GPS and incredibly accurate heart rate sensors, AnyLight Display that proves useful even under the bright sunlight, women's line, and improved battery life.
Vibe Smartphones
For consumers always on the go, the Vibe P1 is a smartphone that will keep you connected all day without the worries of running out of juice in the middle of the day. It sports technologies such as a massive 5000mAh battery, OneKey Power Saver, and Rocket Charge making the P1 a great choice for those always up and about, heavy performance users. Also thanks to the P1's Wi-Fi boost users get to enjoy ultra-fast internet speeds and stronger connections. One of the highlights of this phone's spec sheet is a Qualcomm Snapdragon 64-bit octa-core processor that allows it to run smoothly, no matter the task thrown at it. Also, the P1 comes with NFC and a fingerprint reader for added connectivity and security.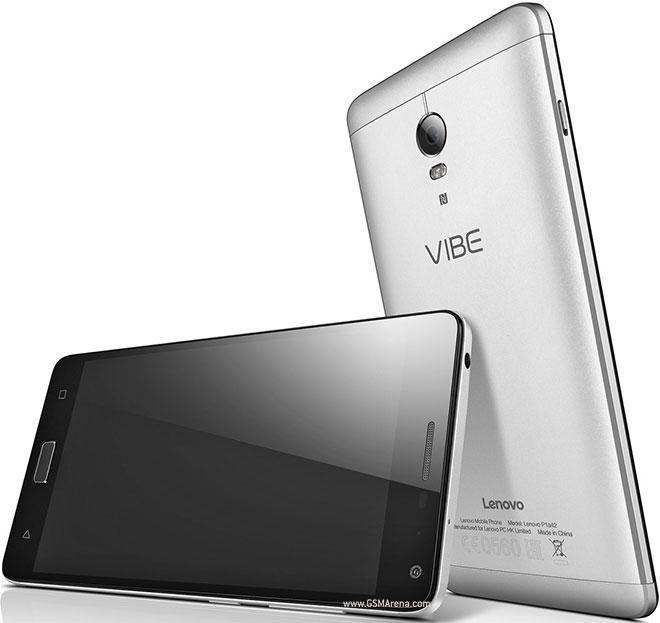 Lenovo Vibe P1 (photo from gsmarena.com)
The Vibe S1, on the other hand, is for true shutterbugs. It's crafted to make a lasting impression with its 8MP primary and 2MP front camera packaged so that users can mix and swap different photo backgrounds to create entirely new images or blur backgrounds.
PC Portfolio Action on Gaming and Advanced Technology
Being a front-runner in the PC race, Lenovo offers a wide range of computers from entry-level to premium. This ensures that consumers get to find the PC that's right for them without a hitch.
Upping the game for business convertibles – The new ThinkPad Yoga 260 and 460 convertibles are more mobile and connected than ever with features meant to make life easier for business professionals. Challenging the scales, the Yoga 260 weighs in at 2.99lbs, making it the world's lightest 12.5-inch convertible. Both can hook you up to internet speeds three times faster than LTE, having been incorporated with LTE-Advanced wireless WAN.
Tiny desktop's value gets bigger for business – recognized as the champ in performance, reliability, and unmatched expansion options in a tiny form factor, the ThinkCentre M900 Tiny remains an unmatched ultra-powerful desktop.
Y Series PCs zero in on gaming – The new ideacentre Y900 and Y700 desktops zero in on the needs of seasoned gamers with up to 6th generation Intel Quad Core i7 processors, discrete graphics for action-packed multiplayer games, and easy upgradability. On top of that, these gaming machines command attention with fun internal and external red LEDs. The ideapad Y700 gaming laptop fuses mobility with the power of the latest Intel or AMD processors along with JBL speakers and subwoofer and an optional 10-point multitouch display or Intel's RealSense 3D camera for a truly immersive gaming experience.
Windows 10 PCs and tablets – Better desktops, laptops, and tablets packed with various features and strategically priced give consumers multiple reasons to upgrade to Windows 10. Users can choose among the new ideapad MIIX 700 12-inch 2-in-1 tablet with keyboard folio, ideacentre AIO 700 desktop, and new laptops—ideapad 300 and 500 and the thinner and lighter ideapad 100S, 300S, and 500S.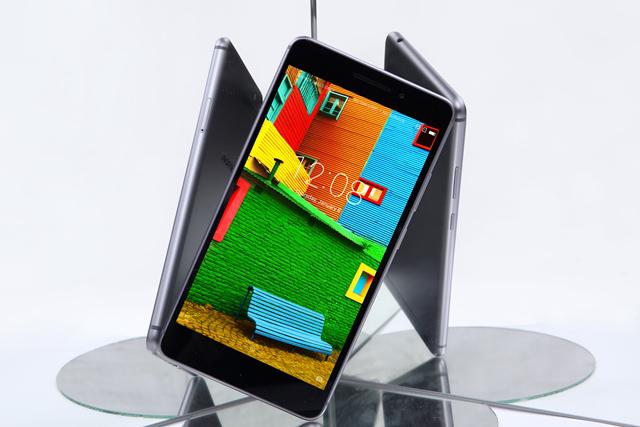 Meanwhile, entertainment-centric devices include the Yoga Tab 3 Pro and the newest Lenovo Phab Plus.