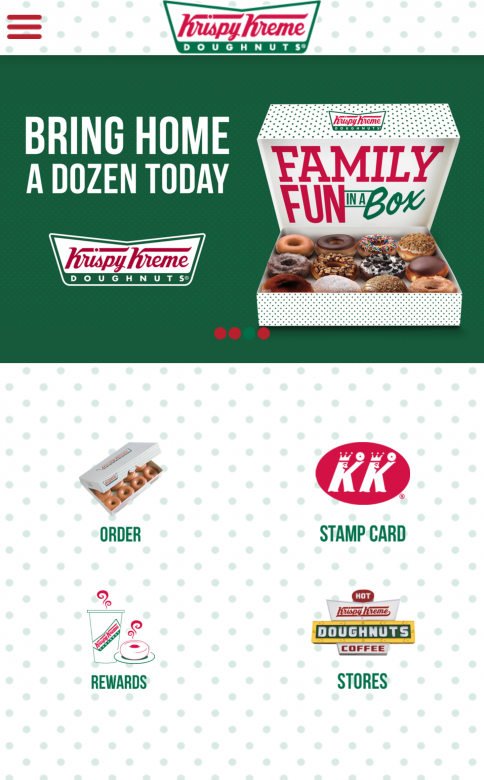 We've all been there. It's the middle of the afternoon, you just need to have a glazed doughnut and a cup of coffee but the nearest Krispy Kreme is just far enough to make you reconsider going there yourself. Those days are over. If you have a smartphone and an internet connection, you're all set. Krispy Kreme has made it even easier to get your fix, with the Krispy Kreme mobile app.
"Krispy Kreme is always at the forefront of innovative ideas that aim to always raise the bar on quality in out products and services, and delight in our customers. We are very excited to introduce the first mobile app of its kind in the food service industry that will simply change the way customers enjoy their favorite Krispy Kreme treats," shared Ariane M. Valinton, marketing manager for Krispy Kreme Philippines.
Users can head over to the Google Play store, or Apple App store, and download the Krispy Kreme App, to have access to a whole host of features designed to satiate your cravings. Want to head out and visit Krispy Kreme yourself? Use the interactive store locator to see a map showing the nearest branch, as well as how to get there, no matter where you are in the country. Can't get enough of your favorite donuts? Use the app and get rewards and coupons exclusive to Krispy Kreme app users. With every single receipt purchase of at least PHP 150, customers will be awarded with stamps that will unlock the Rewards page in their mobile app. From here, they can avail of coupons that may be exchanged for their favorite Krispy Kreme treats. The first stamp gets customers an Original Glazed Doughnut; the third, an 8 oz. signature coffee; a choice of either hot or iced coffee for the sixth stamp, and a box of six Original Glazed Doughnuts for the ninth stamp; and half a dozen Original Glazed Doughnuts plus a collectible tin for 12 stamps.
Users can also have Krispy Kreme items delivered within eight major areas (for the moment), schedule deliveries, of even have Krispy Kreme treats sent to their loved ones from anywhere in the Philippines or around the globe. Customers then have the option to pay via credit card, Smart Money, GCash, or cash on delivery. Customers outside of the current delivery areas can also arrange for their items to be picked up from any Krispy Kreme branch, allowing users to skip the queue, and get right to their favorite treats.
Krispy Kreme app users will also be the first to know about the latest news and updates from the brand, including new products and promos, so you don't miss another great deal, or special flavor ever again. Admit it: you're just as excited about this as we are.