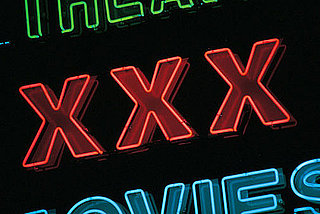 After giving its initial approval last year, Internet regulator ICAAN has finally green-lit the creation of an Internet domain devoted to pornographic websites. The Internet Corporation for Assigned Names and Numbers, which governs the website naming system, has given in to the idea of forming a top level '.xxx' domain, paving the way for a red-light district online for pornography.
With this resolution, web addresses and sites that will end in the .xxx suffix are expected to contain sexually-oriented adult entertainment. The .xxx domain will have the same treatment and status as .com and .org. According to an article on Mashable, the new domain names are to be registered through the ICM Registry and as of writing, around 230,000 URLs have already been reserved.
Of course, not everybody is happy with the new domain. Certain religious groups have protested against it, stating that giving adult websites its own place on the Internet only legitimizes the content, instead of curbing to put a stop to the spread of such materials. Other people who are in dismay of this decision are pornographers. They feel higher bodies could mandate the use of the .xxx domain and try to "ghettoise" their sites, making their pornographic content easier to block.
The new suffix will indeed be an easier way for parents to filter and block access from their kids. Companies and other organizations can also effortlessly apply any Web filtering software to block .xxx sites that are clearly labeled as porn.
If you're a porn connoisseur, would you consider this a good thing?
Source: GMANews.TV