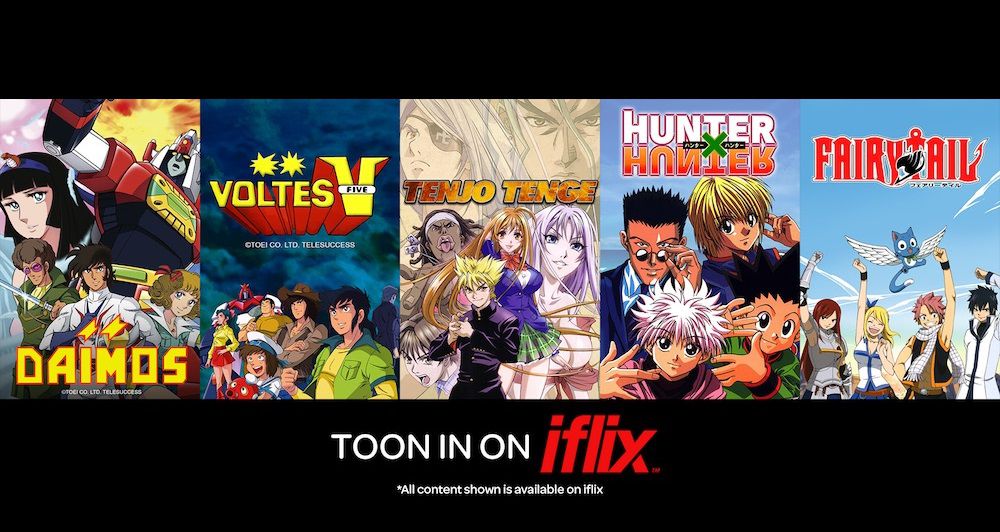 iflix, Asia's go-to internet TV service, has just rolled out an extraordinary selection of anime classics to its library of popular international, regional, and local content; offering the best mobile entertainment experience that caters to the varying taste of its subscribers.
In agreement with Telesuccess Production, Inc., iflix members in the Philippines now have unlimited access to cult favorites such as Voltes V, Daimos, Hunter X Hunter, Fairy Tail, and Tenjo Tenge for viewing both online and offline. The aforementioned shows are offered in their original Tagalog dubbed format with Voltes V available in English (dub).
iflix Philippines Content Head, Karen Zabaljauregui, commented: "iflix is committed to bringing our Filipino members a wide variety of the best entertainment available. Iconic Anime series like Voltes V and Daimos have been huge fan favorites from the moment they first aired. Having them both available on iflix along with a selection of other popular titles is incredibly exciting."
"In the coming months, Filipinos can expect more of their favorite local, regional and international titles as we work aggressively towards growing our extensive library for our members not only in the Philippines, but throughout Southeast Asia," Zabaljauregui concluded.
The service is priced at only PHP 129 per month in the Philippines for unlimited access to its catalogue with no ads.
For new subscribers, iflix offers a complimentary 30-day trial with full access to its world-class service, features and content. Go to www.iflix.com to register.