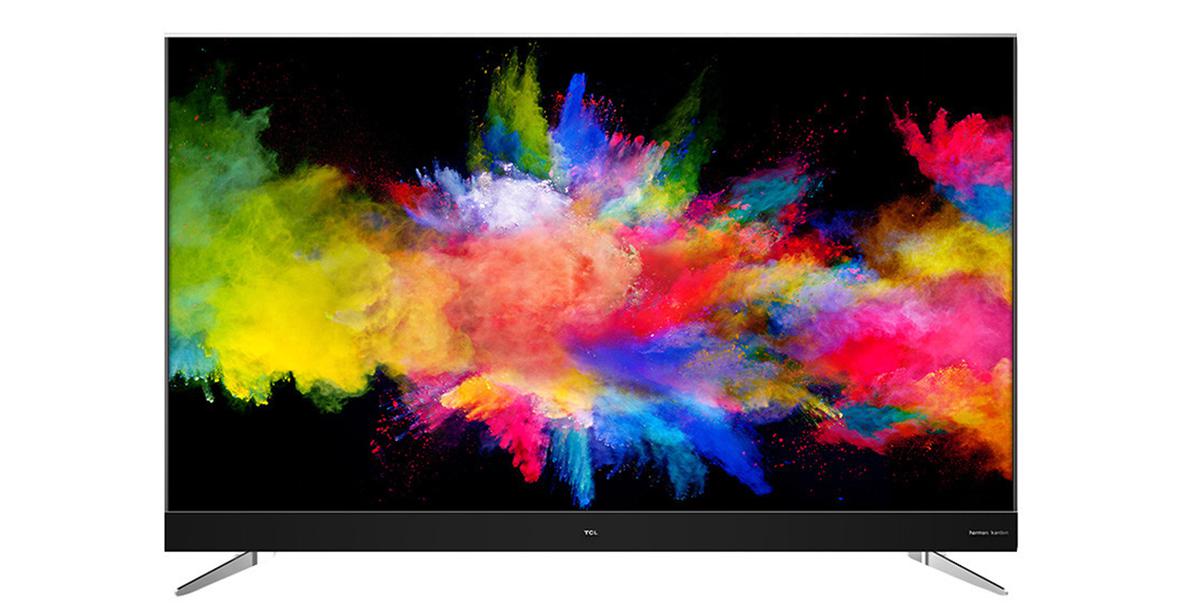 TCL Multimedia, the world's third largest TV manufacturer and leading Quantum Dot TV innovator, is set to make new waves in the market as it rolls out its newest mid-to-premium TV devices to its global series across Asia. Included in their release is the  the Quantum Dot X3 TV, the Android M-powered 4K C2 TV, and the curved smart P3 TV.
With its newest release, TCL introduces new TVs that promise an immersive experience. "Consumers are not just purchasing a TV set anymore, they are buying an exciting entertainment experience to share with their loved ones at home. We strive to provide a unique user experience with our technology, because we believe watching TV together is an important part of modern family life," said Harry Wu, general manager, Overseas Business Center of Tcl Multi Multimedia."We are also focused on bringing the best quality of display, audio and design on every device we partner with different leaders in its field to make that happen," Mr. Wu added.
The XESS Series –  X3
The latest addition to the   award-winning  XESS series that bagged the iF Design Award 2017 is TCL's  X3 Quantum Dot model. Packing a ton of features, the X3 comes equipped with an industry leading Quantum Dot (DP) display technology;HDR PRO and Micro Dimming technologies for enhanced picture quality; Harman Kardon speakers and Dolby Audio for a  studio-level experience; and a minimalistic sleek design aesthetic  reminiscent of Nordic  and East influences.  Combining beauty with brawn, the X3 comes powered by Android M for that excellent Smart TV experience.
Cityline Series – C2
If you're after an all-in-1 packed TV then the  C2 is the way to go. For true-to-life images, there's C2's 4K UHD resolution,  as well as  HDR Pro,Wide Color Gamut (WCG),and Micro Dimming technologies. For audio that's bound to satisfy audiophiles, there's the  front-facing Harman Kardon Speakers, Dolby Audio, and Smart Volume lift. For a smooth and powered user experience, there's the Android M that features several embedded applications and content.  Adding to this is support for voice search, Google Play Store, Chromecast, and others. Depending on your need, TCL is offering the C2 in 75, 65, 55, 49, and 43 inch variants.
Popular Series – P3
TCL recognizes that a curved screen is  most optimal for a stunning viewing experience. With that, they've equipped the P3 Smart TV with a Full HD curved display that features a wide viewing angle and  TCL's  Natural Light Engine 2.0 for eye strain reduction. Apart from ensuring  a pleasant viewing experience, even during long hours, the P3 is also able to  produce  enhanced color  gamut and dynamic contrast via its latest backlight technology. Keeping audio at par, the later features are also  joined by Dolby Audio front-facing speakers. The P3 comes as one of the best Smart TVs in the market— it's able to access a variety of applications via the TCL App Store, and is available in the market in 55, 49, and 32- inch models.
TCL – The Creative Life was founded in the year 1981 and prides itself with creating innovative technologies for more greater moments. Through extensive research and development, TCL has successfully expanded across North America, as well as emerging markets in Asia. As noted by NPD, the company holds the position as the fastest growing TV manufacturer brand in the US. "We are excited to continue our recent expansion in overseas markets and to bring a continue our recent expansion in overseas markets and to bring a collective wisdom of innovations, engineering, design, services and the latest technology to our customer," said Mr. Wu