The proudly Filipino app, Blumr supports the celebration of Philippine Independence Day and Migrants' in Taiwan. The event, which is highly anticipated by over 100,000 Overseas Filipino Workers in Taiwan aims to bring them a taste of home even just for awhile. The annual celebration will bring the full-blown Filipino experience through several activities that make them feel right at home.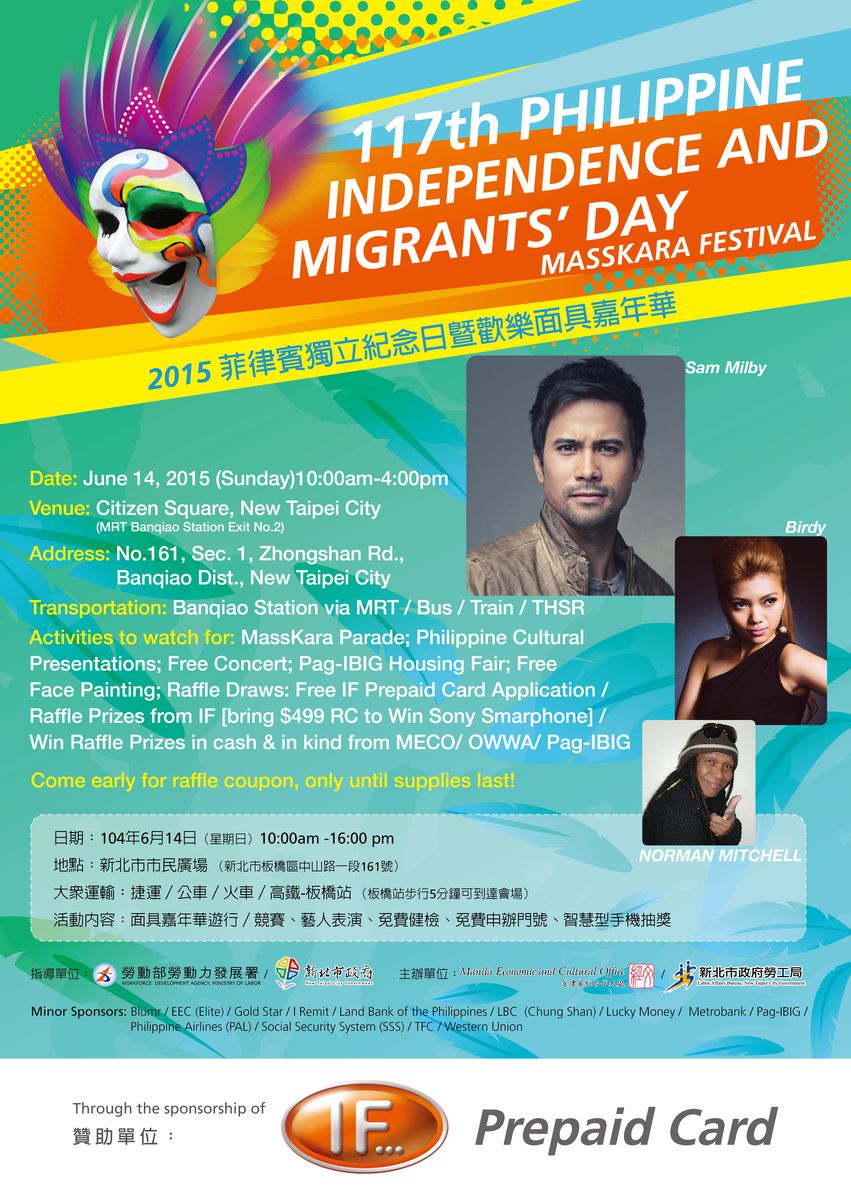 The event is made possibly by FarEasTone Telecommunications (FET). FET, one of the leading telecoms in Taiwan, has been long servicing Filipinos in Taiwan by giving them avenues to connect to their families back home. FET has been supporting the PH Independence Day Celebration for five years now.
To make them feel more at home, Filipinos who download and register in Blumr will receive a free digital subscription from Gadgets Magazine, the leading and only tech lifestyle magazine in the country.
Let's Blum It President Paolo Mendoza says, "It's a great opportunity to pay homage to our modern day heroes, the OFWs who bravely left their homeland in the hopes of building a better life for their families. It's definitely a time of celebration."
Filipinos in Taiwan are more than welcome to join the celebration on June 14, 2015 from 10 AM to 4 PM at Citizen Square, New Taipei City.