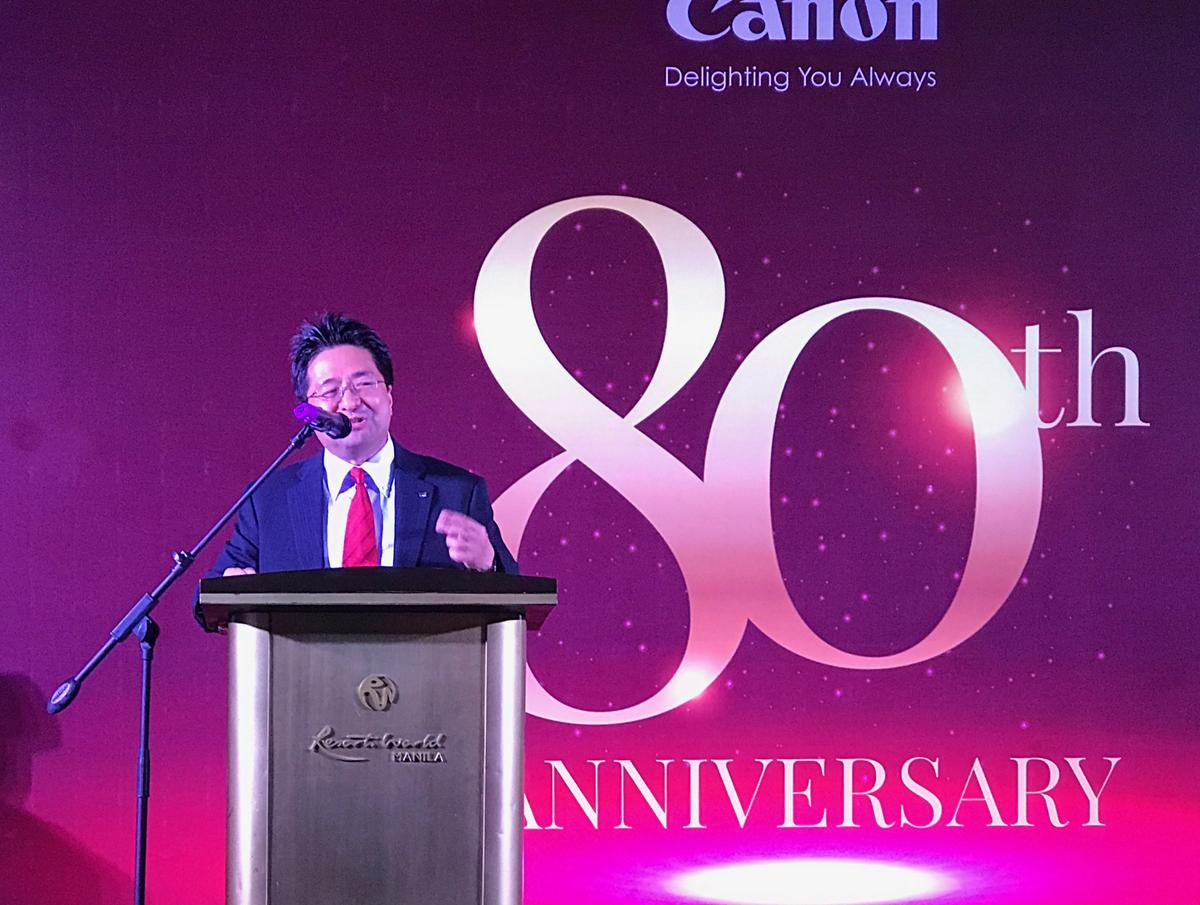 As part of the celebrations marking Canon's 80th anniversary as a company, the new president of Canon Marketing (Philippines) Kazuhiro Ozawa noted that they "have chosen to commemorate this milestone with Filipinos by giving them more reasons to bear bigger and wider smiles on their faces."
Among the major announcements made during the celebration were:
Canon PhotoMarathon
This much-awaited photo competition challenges participants to "create photographic masterpieces in line with assigned themes under time pressure." For this year, the competition has been extended to more users of different Canon camera types ranging from entry level point-and­ shoot, mirrorless category, up to the EOS line. Participants can join simply by registering their Canon cameras through the Canon lmagenation Philippines website or the Canon Red App. filling out the contact information, and paying a participation fee of PHP 500. Registration is open from September 8 to October 9, 2017, with a PHP 500 participation fee. The Canon PhotoMarathon is scheduled for October 21, 2107.
Industry Partnerships
A Technology & Solutions Expo, Leadership & Productivity Workshops, and strengthened on-going government partnerships are already in place in line with Canon's efforts to help different industries streamline processes and improve productivity in the workplace.
Thematic Photography Workshops
With the growing number of Filipino photography enthusiasts and hobbyists who aspire to hone their craft, Canon will be conducting thematic workshops for specific areas of interest such as food, fashion & beauty, art, and landscape photography.
New, Powerful Cameras
Canon adds two new cameras to its product line—the Canon 6D Mark II and the Canon 200D. The new Canon 6D Mark II is the lightest in the Canon EOS full-frame DSLR line. It is equipped with top-of-the-line technology that produces clearer images even under low light conditions and creates an impressive background blur effect for subjects moving at optimum speed. Meanwhile, the new Canon 200D is a lightweight, compact, and stylish beginner's alternative. Although considered an entry-level camera, it comes with hi-tech features such as increased background blur capabilities for shooting moving objects, Bluetooth connectivity to upload and transfer on the go, and a Vari-angle touch screen LCD monitor that allows users to shoot at different angles.
To join the Canon community and be updated with all the latest activities, download and install the Canon Red app from the Google Play or Apple App Store on your mobile devices.