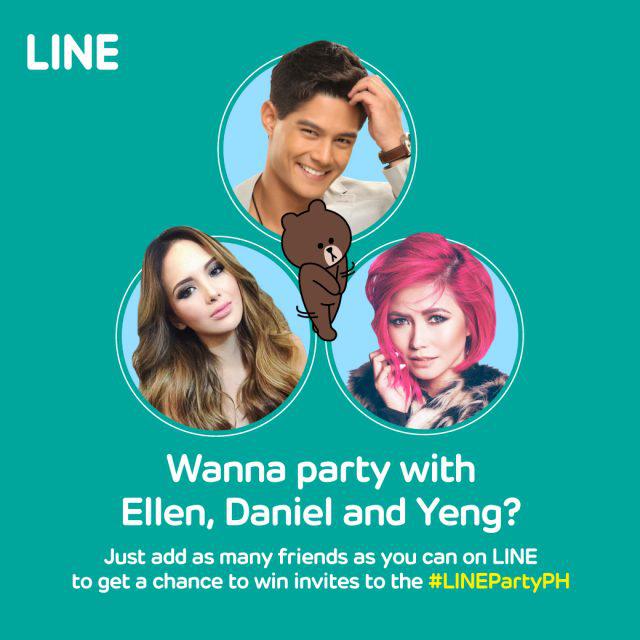 Get ready to fist pump beside Daniel Matsunaga, Yeng Constantino, and Ellen Adarna in one exciting event orgazined by LINE.  To be able to chat, meet, and party with them, LINE users are encouraged to add the three stars' official LINE accounts. With that, you get to know more about their daily activities, receive exclusive messages, plus win a chance to join the festivities LINE has lined up for users in March.
To get an invite to the event, users have to play "The Longest Line" game but with a twist. From February 17th to February 22nd, LINE users have to post screenshots of their LINE friends list with the number of friends showing and upload the shot on their Instagram using the hashtag #LINEpartyPH. The top 50 LINE users with the most friends will win an invitation to the party on March 21 at 71 Gramercy.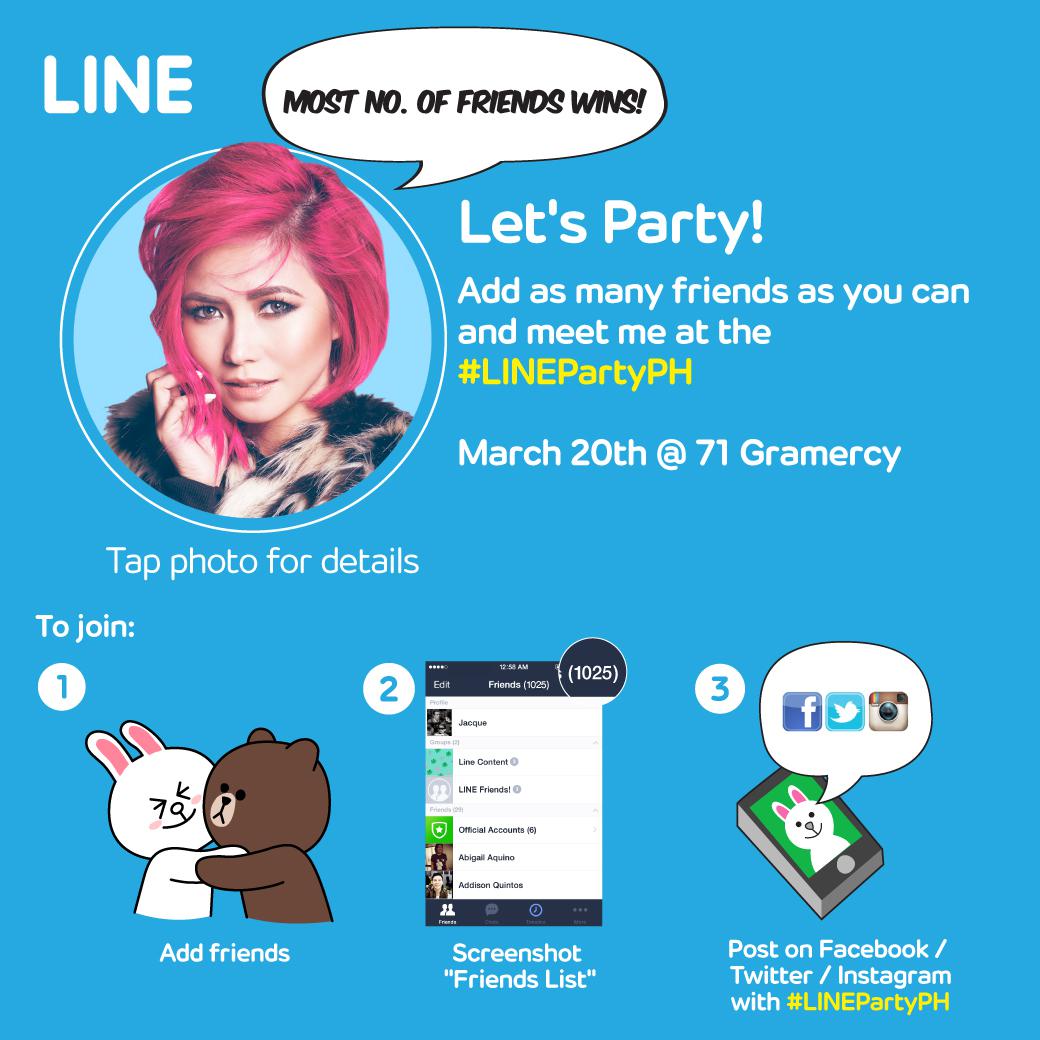 Another way to get invites and exclusive LINE-branded items, quizzes will be sent out via the three celebrities' LINE official accounts from February 23 to March 17. Prizes will be given out to randomly selected users who answer any of the quizzes correctly.
LINE: On Air
With LINE's On Air mode, fans get to chat with Daniel, Yeng, and Ellen for one hour. The celebrities will answer questions from their fans during this special 'On Air' mode.
Stephan Kang, senior manager of the Business Development Division of LINE Plus Corporationshared, "In return to the continuously growing love towards LINE, we hope that this opportunity brings more excitement to our beloved Filipino users. We will continue our efforts in offering more variety of dynamic features and events exclusive for fans in the Philippines."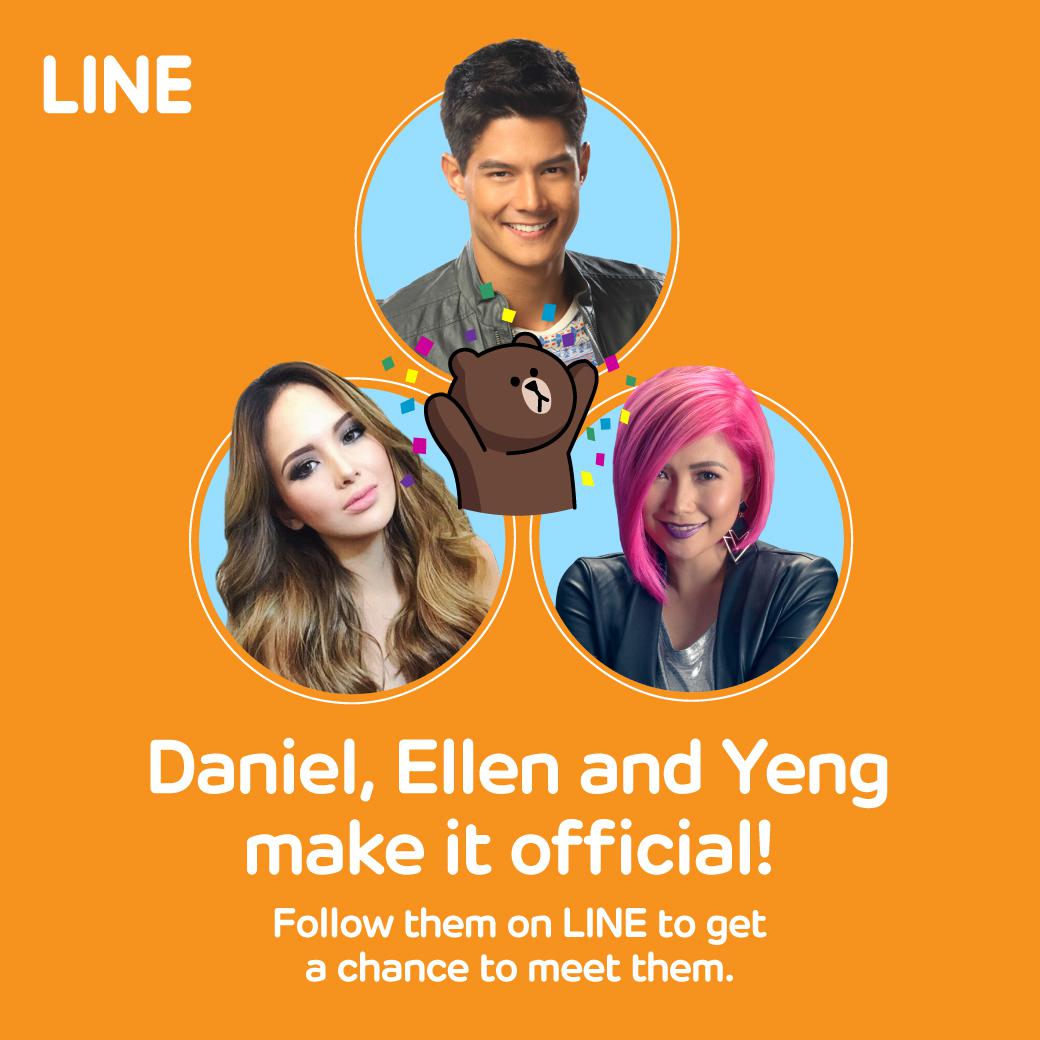 Look forward to more fun with LINE's Instagram contest and quizzes through celebrities' Official Accounts. Go to Google Play, Windows Store, and App Store to download LINE today.