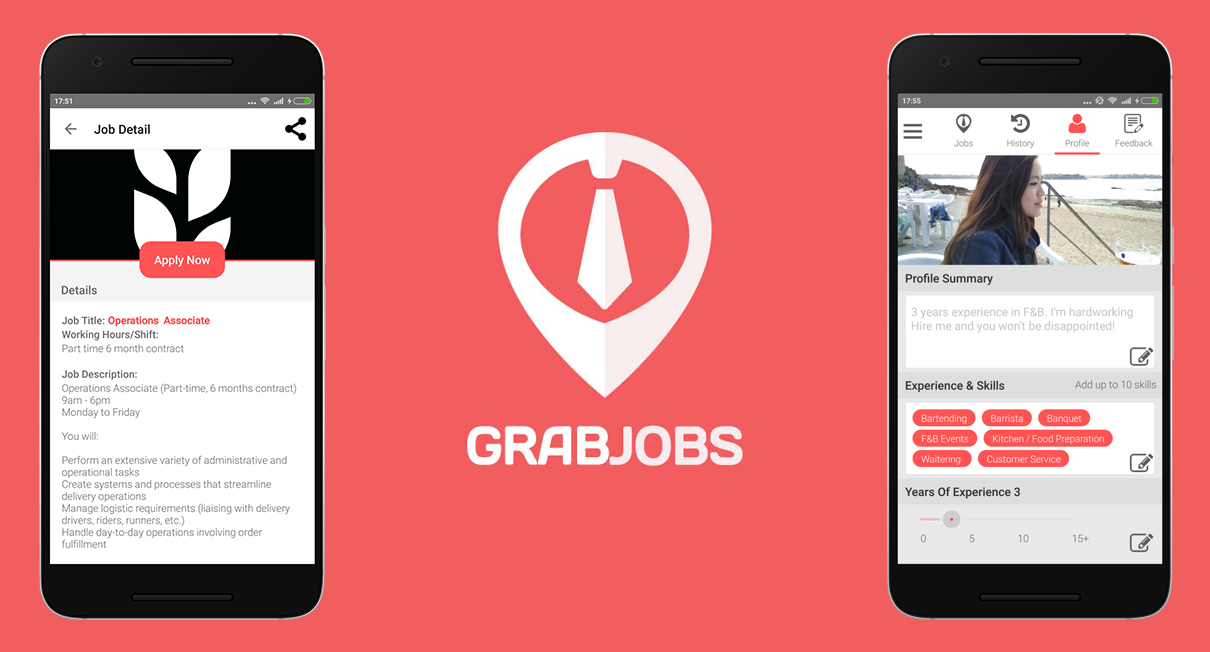 Singapore-based GrabJobs has soft launched locally, providing another platform for Filipino employers and job seekers to easily and conveniently connect. It is an app focused primarily on serving the retail, service, and blue collar industries, occupying a niche generally underserved by white collar-focused platforms.
Debuting earlier this year in Singapore, GrabJobs currently has over 25,000 downloads and big names in its client list, including Foodpanda, Brotzeit, H&M, Club21, and Holiday Inn.
"Having worked with several establishments in the food and beverage (F&B) industry in Singapore, we've noticed one challenge that we constantly faced—the unreliability and inconsistency around staffing," shared GrabJobs CEO and co-founder Emmanuel Crouy. "GrabJobs was created in response to staffing issues faced by employers in F&B, retail, hospitality, events, logistics, warehousing, and BPOs, among others."
In order to adapt and expand faster in the country, GrabJobs has partnered with startup accelerator and collaborative ecosystem WeCube Inc. "We wanted to get GrabJobs to the Philipines first and foremost, primarily because we know there's an ever-growing demand here," explained Mark Melo, GrabJobs CCO and co-founder. "We understand how difficult it is for employers to find workers that could perfectly suit their needs, and that goes the same for job seekers who need to find a stable job, may it be part-time or full-time."
Some of GrabJobs features include easier job broadcasting, push notifications, candidate search and filter, and employer-job hunter chat right on the app. Job seekers can also apply to job posts by just pressing a button.
Locally, GrabJobs already has 1,000 registered job hunters on its app, as well as large employers such as SM Retail, Metro Retail, The Peninsula Manila, and Jollibee.
For more information, visit grabjobs.co or download the app at the Google Play Store or Apple App Store.