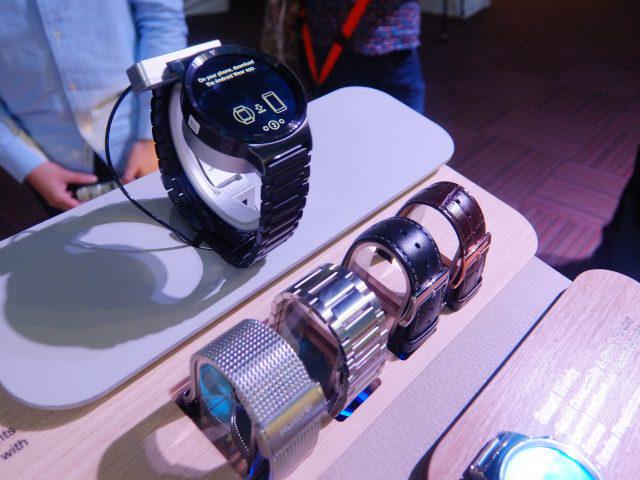 The first smartwatch in the Huawei wearable family has finally arrived in the Philippines. Fusing together the sophisticated looks of a traditional timepiece and the efficient features of a smartphone in one wearable device, the Huawei Watch is something you'd always want on your person.
This "swiss inspired" smartwatch has a circular face that features a 1.4-inch touch-sensitive AMOLED display, scratch-proof sapphire crystal lens, cold-forged stainless steel frame, and comes with a built-in heart rate monitor and 6-Axis motion sensors, all of which makes it perfect for every type of user personality.
Powered by Android Wear, the Huawei Watch represents the next evolutionary step for the brand in terms of wearable technology. Putting quality above all else, the Huawei Watch is made of more than 130 components. It comes built with all the traditional elements of a classic watch, including a crown, frame, and hinge built from high-quality and scratch resistant cold-forged stainless steel making it 40 percent harder. The polished 42mm stainless steel body comes in at 11.3mm thick, which makes it slim and very comfortable to wear. The body of the watch is also both corrosion and scratch-resistant. Unlike most regular watches, the Huawei Watch places its crown at the intuitive 2 o'clock press button, offering the highest levels of control and comfort to the user.
Meanwhile, its high-density display produces crisp and full of life images in all viewing angles. Users can also choose from more than 40 unique watch faces, including a full range of watch straps made from different materials.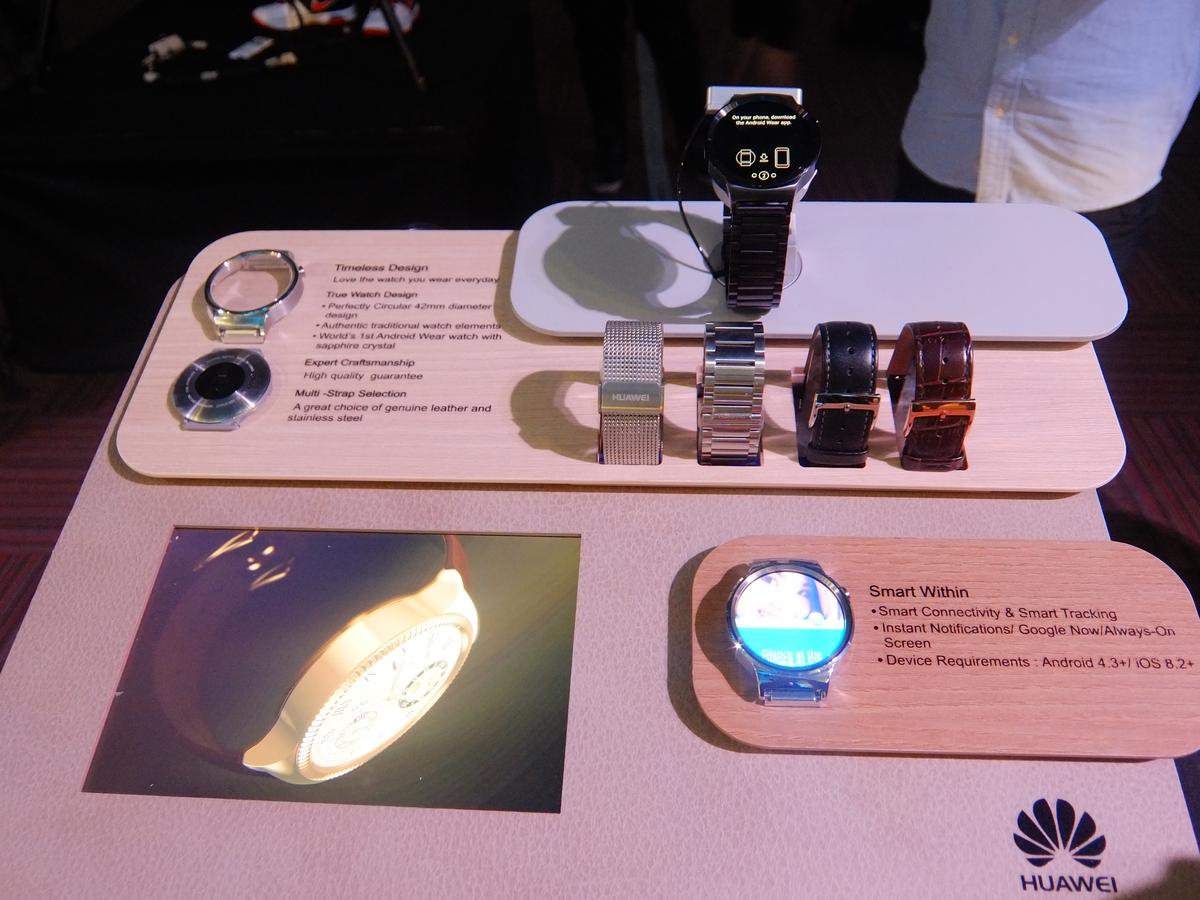 Users have a range of rose gold, stainless steel, and black frames to choose from, as well as a variety of bespoke watch face designs, across a range of classic, luxury, business, feminine, modern and simple aesthetics. The choice of straps includes stainless steel mesh, stainless steel links, rose gold, and black-plated stainless steel links, and brown and black leather. Easy to change, they will fit any watch strap with 18mm width, giving you countless customization options.
The Huawei watch is compatible with smartphones running Android 4.3 and iOS 8 or higher, and is powered by a Qualcomm 1.2GHz processor for optimal performance. It also includes 4GB of storage, 512MB of RAM and Bluetooth 4.1 support.
On top of all these smart features, Huawei also encourages consumers to live happier and healthier lives by developing a wearable's health and lifestyle ecosystem that will help users set goals and track their progress. Huawei has partnered with several app developers including Jawbone, to strengthen the Huawei Health Ecosystem and create more health and fitness apps that will encourage users to live healthier lifestyles.
The Huawei Watch Classic retails for PHP 19,990 while Huawei Watch Active retails for PHP 23,990. Both models come with a 2-year warranty. The Huawei Watch will be available starting December 10 at Huawei Experience Store and brand shops, and online via Zalora.