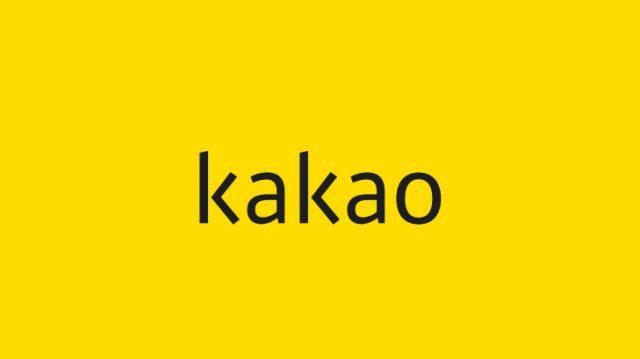 Kakao Philippines Corp. will be rolling out a new feature to its multi-platform messaging service, Kakao Talk, on October 11. Open Chat is a feature that will enable users to interact with other users just by clicking on a link.
As opposed to regular chats, all chat rooms in Open Chat have designated URLs, which users can share via social media and other websites. Any Kakao Talk user can enter the chat room without having to provide personal information.
Open Chat was an answer to Kakao Talk users' request for "easier and more convenient ways to chat with new friends" and "ways to limit or control who [they] reveal [their] profiles to."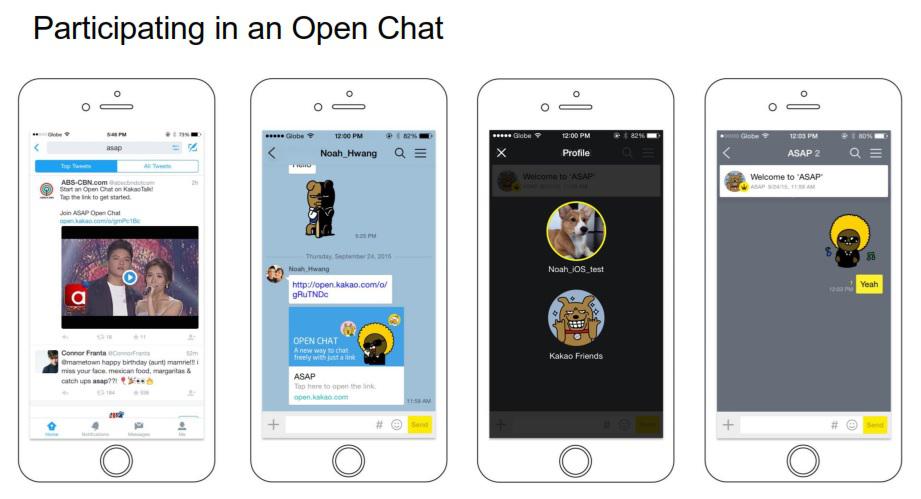 The new feature is aimed at those seeking fast and convenient ways of communication. People with the same interests can also converse with each other on Open Chat through links posted on social media and other websites. Students, in particular, can use it for group work, extracurricular activities, study sessions, and whatnot. They can also share an Open Chat link at online marketplaces when selling or purchasing second-hand items, ensuring their safety. Moreover, Open Chat can also serve as an interactive comment section for news providers, bloggers, and readers to discuss an article or blog entry; add an Open Chat link at the end of the post, and that's it.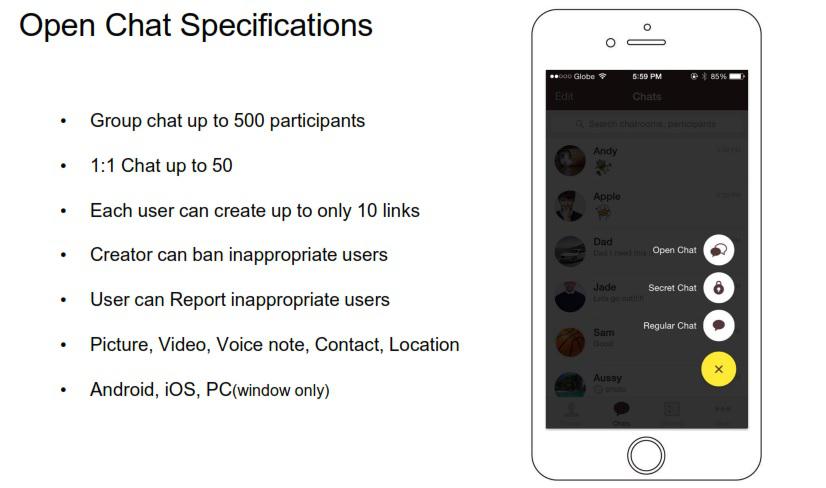 Open Chats can be created by tapping the floating '+' button on the Chats tab and selecting 'Open Chat.'  The host can then input his or her chat identity and set up a chat room. The host can choose a type of chat (1:1 chat or group chat), select a background photo, and simply press 'OK.' The Open Chat link will then go live. Open Chat can accommodate up to 500 users in a single chat room. The chat room's host can designate the maximum number of users that can participate.
Kakao Talk's Open Chat feature will be available to Filipino users starting October 11, on both iOS and Android. Users can also enjoy Kakao Talk's other features like Secret Group Chat and Star Chat. For more information, please visit facebook.com/kakaotalkph.