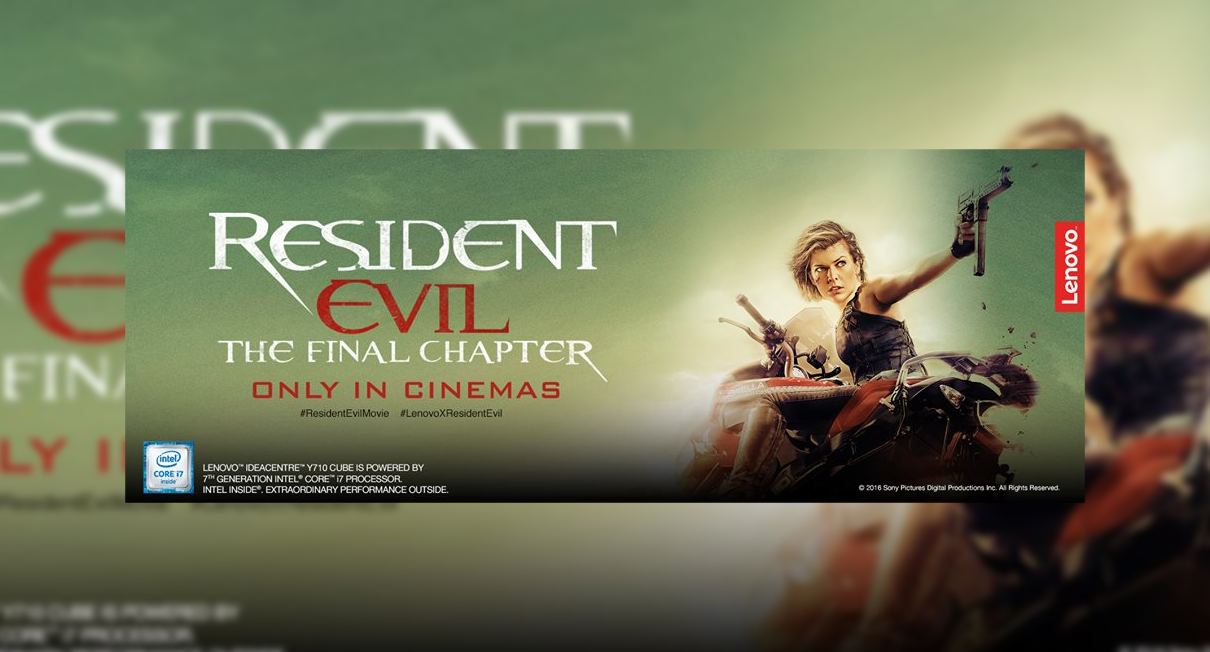 Lenovo joined forces with Resident Evil for the premiere of the film franchise's last installment, "Resident Evil: The Final Chapter," starring Milla Jovovich as the series' heroine Alice, which premiered in the Philippines last February 1, 2017.
The partnership with one of Hollywood's highest grossing and best known movie franchises is a move by Lenovo to highlight the extreme performance capabilities of its products, mainly the recently launched Lenovo Ideapad 510 and the Ideacentre Y710 Cube.
The Ideapad 510 is designed to be an all-around runner with stunning high definition audio and image quality, perfect for fast-paced action flicks like The Final Chapter. The laptop was released last quarter and is priced at PHP 51,995.
The Y710 Cube, on the other hand, is a highly portable, VR-ready gaming desktop which allows gamers to set up their battle stations with ease anywhere and anytime they choose. The price starts at PHP 81,990.
As part of the partnership, Lenovo took 10 lucky winners who "bit" (or "tagged" in living people-speak) the most friends on Facebook each one two tickets to see all the gory zombie excitement on the big screen.