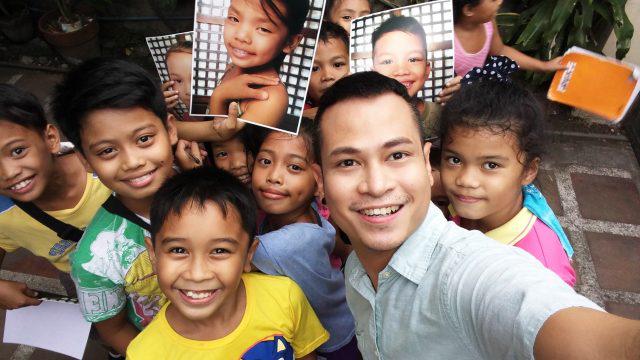 A camera is a photographer's bestfriend. But what happens if you take this tool away and replace it with a smartphone?
Greatness was unleashed when LG Electronics tapped Filipino photographer and self-professed dream enabler Niccolo Cosme in a joint project dubbed, "See the Greatness in You."
On May 23, Niccolo and his team gathered together at Aguinaldo Shrine and set up their makeshift studio. With a set up like theirs, you'd expect a professional DSLR to be present. However, it was nowhere in sight. For someone who is used to a full gear of DSLR cameras complete with different sets of lenses, it was a first for Niccolo to be equipped with only a smartphone for a studio shoot.
Not swayed by this challenge, Niccolo made use of the remarkable camera features of the LG G4. This smartphone's might snapper comes with a built-in expert mode that allows any user to adjust settings such as shutter speed, exposure, aperture, white balance levels just as you would with a standard DSLR camera. Also, apart from JPEG files, the LG G4 is also equipped to save in RAW file format which leaves photos completely untouched from editing. Niccolo was impressed with the LG G4's easy to use features during the shoot. He was also happy with the quality of photos that comes at par as if a professional DLSR camera was used.
During the event, Niccolo shot portraits of around fifty students in location and on May 25, he returned to Kawit, Cavite to give the kids' their very own portraits.
"We consider it a privilege to work with someone who believes and shares in our philosophy of making life good and worth living," said LG Mobile Philippines vice president Jay Won.
The portraits were then displayed in the gallery that was revealed to the public after LG G4's launch in the Solaire Theater last April 28.
Outtakes from LG Electronics and Niccolo Cosme's "See the Greatness in You" project were also shot with the LG G4 as seen here:
To learn more about "See the Greatness in You" project with LG G4, visit www.lg.com/ph; like LG Philippines' Facebook page; or follow @LGPhilippines on Twitter and Instagram.