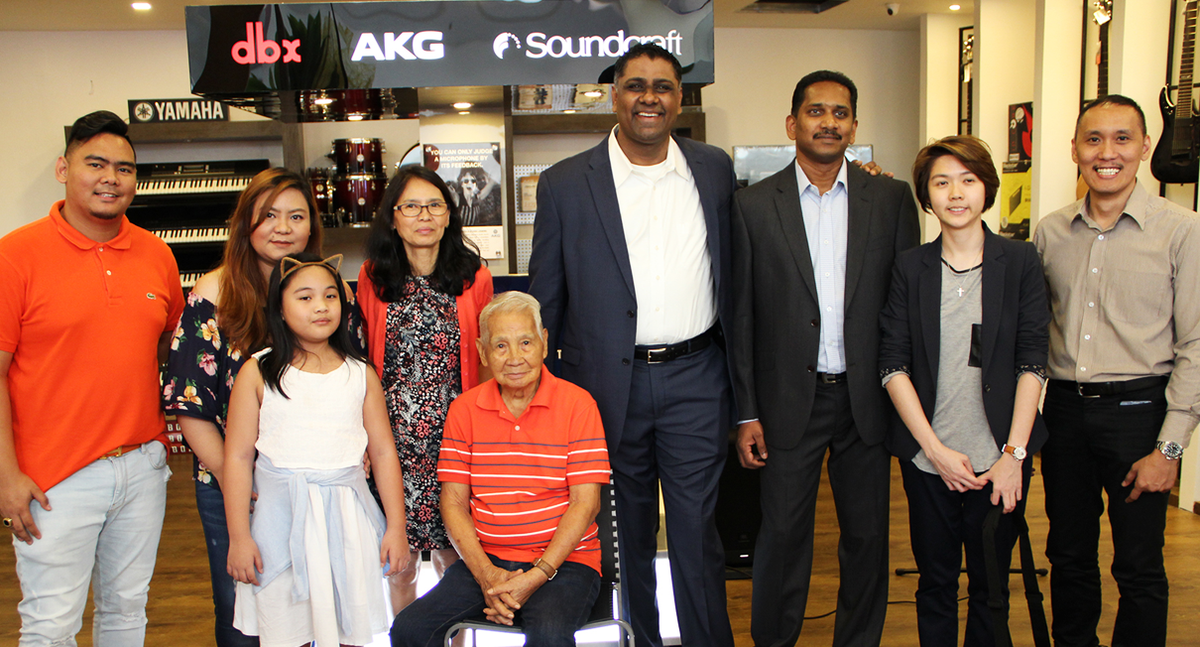 Lyric Philippines unveiled its latest professional audio showroom in Glorietta 2, Makati City last June 22.
The store will showcase Lyric's latest pro audio offerings and will coexist with the company's nearby branch which will focus more on regular consumers.
Lyric also announced at the store opening that it has acquired official distributorship of HARMAN's professional audio portfolio for the Philippines. HARMAN Vice President and General Manager for Professional Solutions in Asia and the Pacific Ramesh Jayamaran was present at the event.
"First of all, I think [they are] just amazing partners, amazing people. I think that's very important from a relationship standpoint as we look at who we are, and what the strength of the partner is. Two is, I believe, the big store coverage: they've got the coverage, they've got the retail channel coverage, the store coverage. And third, I believe is vision, in terms of where they want to head towards in the transformation and that works very well with what we do," Jayamaran said.
He added that the company has had previous experience working with Lyric, particularly in its AKG and DigiTech product lines. They met a couple of months ago looking at market segmentation and HARMAN felt Lyric was a perfect fit for what they were aiming for in the Philippines.
HARMAN, now a Samsung company, has a diverse portfolio of products stretching across different industries and markets such as lifestyle, automotive, corporate, education, live events, broadcast, and hotels and casinos.
According to HARMAN, there is an increase in demand for professional audio solutions stemming from a steadily growing Philippine economy.
"I've come to this market for the last 20 years. What I have seen happen in this market is absolutely amazing. So, we believe where the market is poised, where the people are headed to, and where the economy is headed to, it's got its strength and we are big bettors on that," Jayamaran said.
Under the HARMAN group are trusted brands in audio: AKG, AMX, BSS, Crown, dbx, DigiTech, JBL, lexicon, Martin, Soundcraft, and Studer. Lyric will be able to provide audio engineering professionals, technicians, producers and musicians with HARMAN's full range of products including industry-leading smart connected solutions which the company will readily provide for the Philippine market.
Jayamaran commented: "We are beginning to develop a lot of connected apps as we look at the future and where it's gonna go. So those will surely be coming to this market as the market gains maturity."
With such a broad range of professional audio products, HARMAN is able to provide complete solutions to customers from software to hardware for any venue or any application.
"The Philippines is the land of music: no better place, no better brand to work with," Jayamaran said.