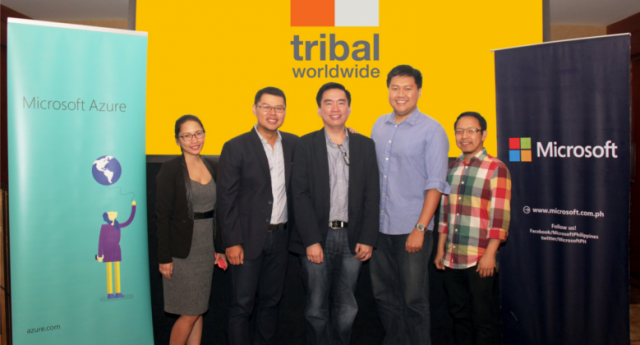 Tribal Worldwide Philippines, a full-service digitally centric advertising agency under the DDB Group Philippines, has recently announced its open source partnership with technology giant Microsoft Philippines as it goes digital in serving its clients.
"When Tribal was born seven years ago, we had a single-minded mission to be at the forefront of creative innovations. It was a promise we made to our clients and to our people," said Tribal managing partner Jonathan Chua.
"We are very excited to see where this partnership can take both companies. With them as our open source partner, Tribal is able to push the digital envelope with Microsoft's wealth of marketing solutions. This partnership also gives our clients first crack at emerging technologies," added Chua.
Founded in 2008, Tribal specializes in interactive marketing including digital campaigns, digital communication, websites, microsites, online videos, social media applications, and web banners. Microsoft's goal, on the other hand, is to go beyond the traditional and cultivate awareness of its breadth of products and services that can help clients bring their brands to greater heights.
"We hope that this opens your eyes to technology and what it can do for you and your brand. Microsoft is in the midst of an exciting transformation and leading what is already a 'Mobile First, Cloud First' world, and we are proud to have a top digital agency like Tribal as a partner of our transformation journey," said Microsoft platform strategy manager Jojo Ayson.
Tribal will be utilizing Microsoft Azure, an open, flexible, enterprise-grade cloud computing platform for analytics, database, mobile, media, networking, storage and web. It supports Microsoft-based solutions like Windows Server, SQL Server, and .NET-built applications, as well as non-Microsoft and Open Source Software solutions built on other platforms.
Pictured above: (from left to right) Tribal managing partners Diane Chua and Jonathan Chua, Microsoft platform strategy manager Jojo Ayson, Tribal digital services head Ian Ong, and Tribal executive creative director Eugene Demata.