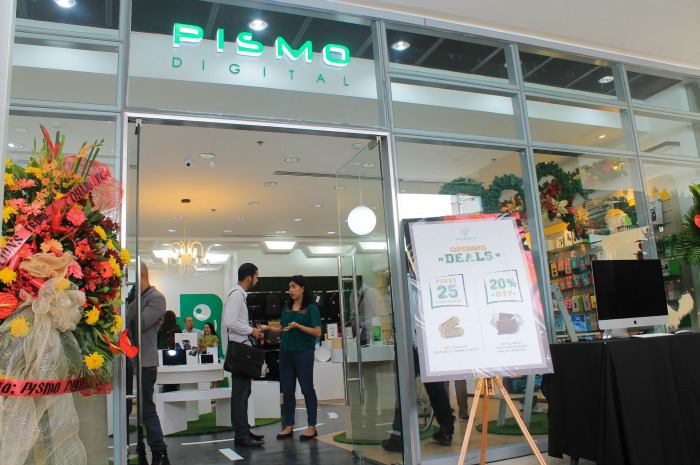 Pismo Digital Lifestyle opens its second store at the Level 6 East Wing Shangri-la Plaza G/F Le Grand Eastwood City. It is a concept store featuring the best and latest thoughtfully selected products from well-established brands worldwide that appreciate design, virtuosity and technology.
"The most important design consideration came from our vision to our clients. We wanted to have a store where a customer will feel like they were visiting a friend, interact and playground where they can play, tinker and hold various gadgets."
The store prides itself as an "Experiential" Lifestyle Concept Store in the Philippines that puts customer experience on first-hand products that they consider buying.
Furthermore, Pismo Digital has dedicated product professionals ready to assist customers with all their inquiries.
Pismo Digital is an authorized and exclusive reseller of various brands that are first in the Philippines. To name, Parrot, Bowers and Wilkins, Wacom, GoPro, Xoopar, Belkin. Here are some of the products that they offer:
Mobile, Tablet, Gaming and Camera –
Apple, Samsung, Sony, Wacom, Parrot, Silverlit, WisePet, Fujifilm, Go Pro, Pentax
Headphones, Earphones, Speakers –
B&W, Onkyo, Monster, JVC, Parrot Zik, Sol Repiblic, Jaybird, Xoopar
Backpacks, Sling, Briefcases, Satchel, Messenger –
Sweetch, The Cambridge Satchel Company, Monofold, Knomo, Hex, Moleskine
Cables and Connectors, Camera, Power Supply, Storage, Enhancement, Connectivity –
Belkin, Xoopar, Mophie, Lexar Professional, Lacie, Wacom, The coop idea, iottie, Celluon, iBaby, iHealth
Cases and Sleeves –
Belkin, Otterbox, Verus, Krusell, Skech, Spigen, The Coop Idea