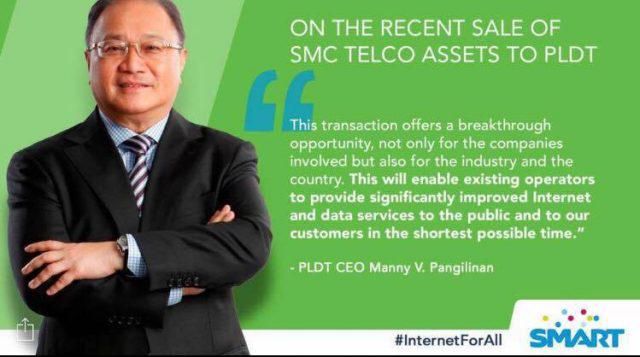 Philippine Long Distance Company (PLDT) has announced that it will be acquiring 50% of the equity interest of the telecommunications business of San Miguel Corporation, while Globe Telecom Inc. will acquire the remaining 50% interest. The PLDT Board also approved the acquisition by PLDT of 50% equity interest in the telecommunications businesses of New Century Telecoms Inc. and eTelco Inc.
According to PLDT chief executive officer Manuel V. Pangilinan: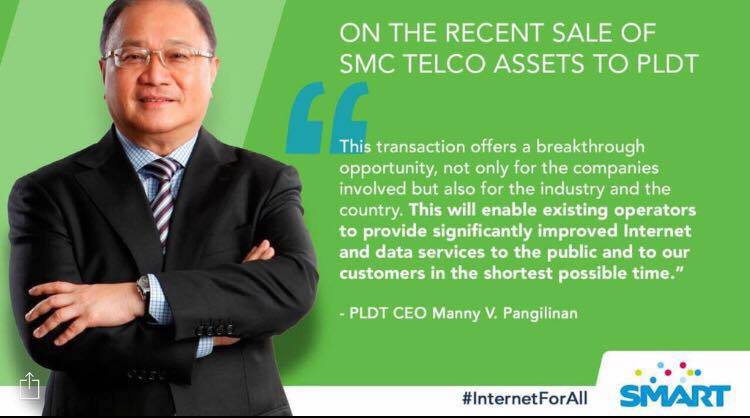 He expounded further:  "At the same time, it leaves the door open for new entrants into the industry. Taken together, this will enable the industry to better support the country's development efforts—especially significant with the onset of a new government."
The acquisition is expected to provide the following benefits:
Access to additional frequencies will help significantly improve internet speed, quality, and coverage.
700 MHz will provide better indoor coverage and enable faster rollout in regional and rural areas.
Acquisition involves a return of certain radio frequencies to the government, which will allow for a third competitor to enter the market.
PLDT will increase capex and accelerate network build-out.
With the acquisition, PLDT, Smart, TNT, and Sun Cellular customers can expect improved internet and data services across their fixed and mobile networks. Further, PLDT will be able to provide attractive mobile connectivity and digital services to its consumer and enterprise customers at affordable prices.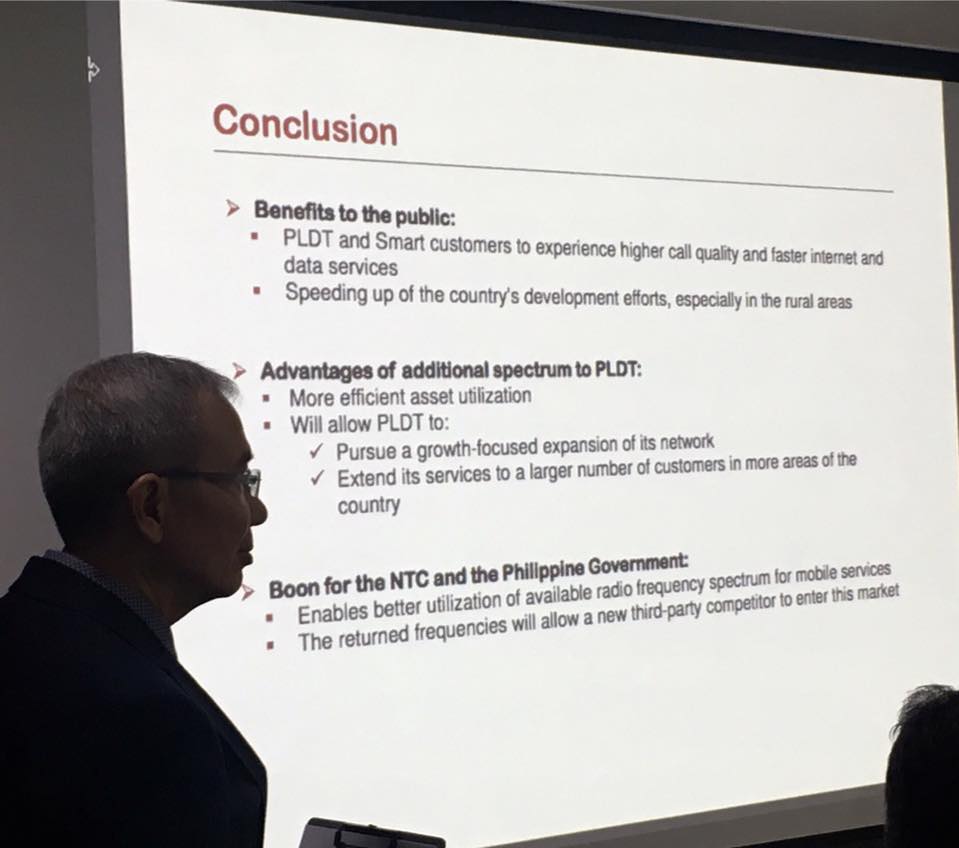 MVP tweets about the transaction: