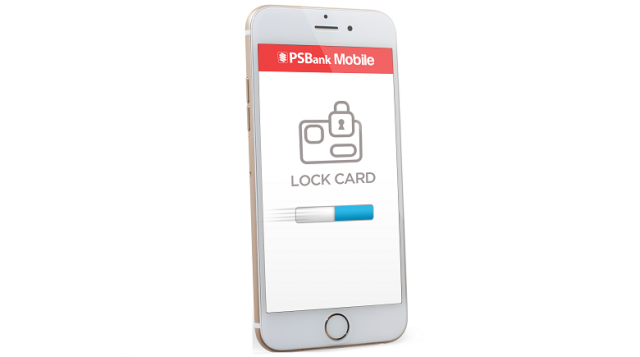 Philippine Savings Bank (PSBank) has just recently introduced the Lock and Unlock feature for its ATM cards. This will provide clients a tool that will help ensure their accounts' safety amid the rising incidence of ATM and card fraud.
This breakthrough innovation from PSBank serves as additional layer of protection to PSBank ATM cardholders from ATM loss, theft, skimming, and other card-initiated electronic fraud. It allows clients to lock their ATM cards from use for as long as they want and unlock them when needed.
Clients can access the ATM Lock service via the PSBank Mobile app which can be downloaded through Apple Store or Google Play for free. Clients who lock or unlock their ATM card will receive a transaction request confirmation immediately through the app and further notification on their registered email address. These confirmation services enable users to closely monitor the status of their ATM cards anytime, anywhere.
This feature applies only to ATM cards of clients with either single or multiple cards linked to an account.  Account holders with locked ATM cards will not be able to use them for ATM or point-of-sale (POS) transactions nor make online purchases that require clients to provide the ATM card number. On the other hand, cardholders can still pay bills and transfer funds through PSBank's internet banking facility, PSBank Mobile or over-the-counter.
The PSBank ATM Lock service is exclusively available for PSBank Mobile App users and for clients who have accounts linked to a PSBank Regular ATM card, PSBank Debit MasterCard or PSBank Prepaid MasterCard. It is also available to PSBank Online users by simply activating their mobile access.  The service will also be available via SMS for all networks soon.
For assistance and inquiries, call PSBank's 24-hour Customer Experience hotline at (02) 845-8888, or chat with them at PSBank LiveChat via www.psbank.com.ph, or visit any PSBank branch.