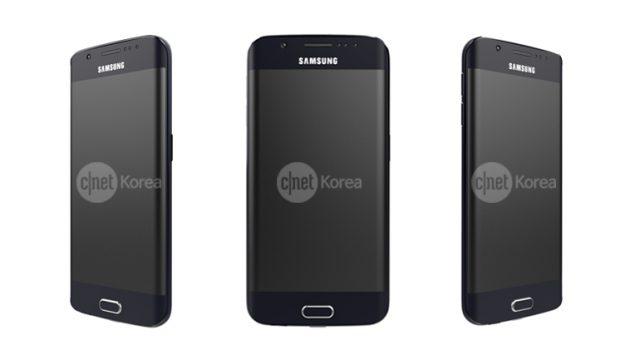 In a massive leak, details of the next Samsung Galaxy flagship leaked before the expected launch at the mobile world congress this weekend. The Galaxy S6 Edge, which, as the name implies has a curved edge similar to the Samsung Galaxy Note Edge, though the next Galaxy takes it up a notch by having not just one, but two curved edges, one on either side of the screen.
The leak, which was posted by French website Nowhereelse, has multiple shots of the device, which reveals other details such as a large main camera, and a large hardkey, for what presume is the home key, right at the bottom center of the screen.
There was no word on specs, but previous leaks have suggested upwards of a 5-inch AMOLED screen, 5.0.2 Lollipop, and octa-core Exynos 7420 procwssor, 3GB of RAM and a 2600mAh battery.
We'll have more details on the actual device this weekend, so hang tight. We'll have more news for you when it comes out.
UPDATE: There will apparently possibly be TWO devices launched: The regular S6, and the Edge version, similar to what they did with the Note 4, and the Note 4 Edge. Hand tight. We'll have more news before too much longer.