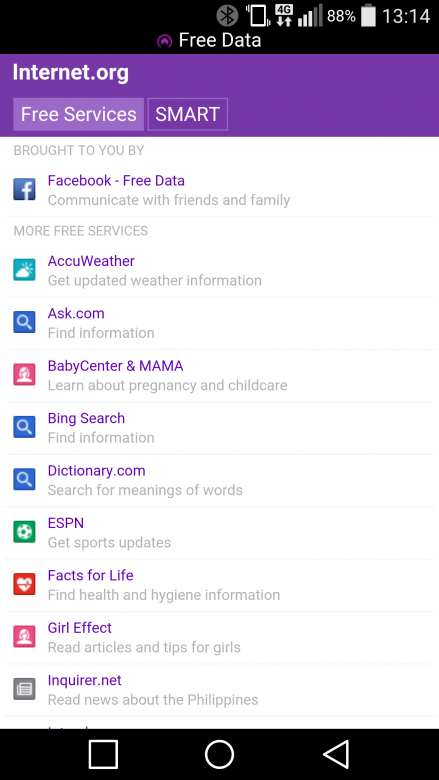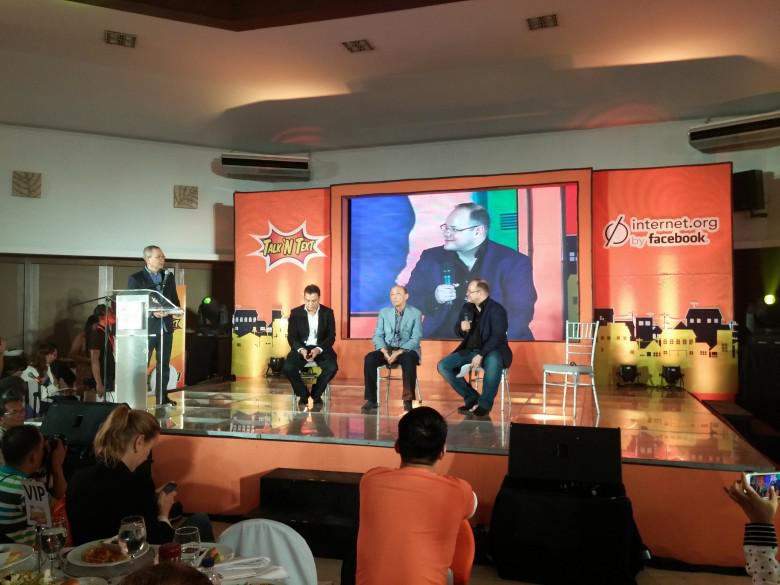 The Internet is a powerful thing. The repository of practically all of human knowledge, if there is something you need to learn, the worldwide web is a great place to start. Unfortunately, not everyone has access to it. Whether it be financial constraints, the availability of network infrastructure, or simply not knowing the value of the Internet as a tool. In 2014, studies showed that only 38% of Filipinos had access to the Internet. The rest are left in the dark. Smart and Internet.org from Facebook hope to change that. Following pilot programs in other countries, the Philippines become the first in Southeast Asia to receive Internet.org's free access to the web, thanks to Smart and its budget brand Talk 'N Text.
The service allows subscribers to access 24 useful websites and services, including FB Messenger via the URL internet.org, or the Internet.org Android application.
"We are working with operators, content partners, and governments from all over the world to address the barriers that prevent people from connecting and joining the knowledge economy. We are excited to bring the Internet.org app to the Philippines and give people access to internet services and tools that can help create new ideas and opportunities," said Markku Makelainen, director of global operator partnerships at Facebook.
"Smart's partnership with Facebook is a big boost to our 'Internet For All' campaign, an advocacy we have been strongly pushing for. By launching the Internet.org app with Facebook in the Philippines, we are making useful information within reach of millions of Filipinos," said Smart president and chief executive officer Napoleon L. Nazareno.
Users can either download the Internet.org application from the Google Play store, or simply open their browsers and head over to internet.org to use the service. TNT, Smart, and Sun subscribers nationwide now have access to general information sites such as Ask.com, Bing, Dictionary.com, wikiHow and Wikipedia; get news updates on Inquirer, PhilStar, Interaksyon, and Rappler; stay updated on sports with ESPN and SPIN.PH, check out weather and climate through Accuweather and RainCheckPH, and enjoy stories via Wattpad.
They may also check out free programs and training on the TESDA.gov.ph website, find employment opportunities on Jobstreet, sell items via OLX.ph, gain financial literacy via PesosandSense and YourMoney.com, learn about women's issues from BabyCenter & MAMA and Girl Effect, and access health info on Unicef's Facts for Life.
Users can also enjoy Facebook basic services, including Facebook Messenger to stay in touch with family and friends.