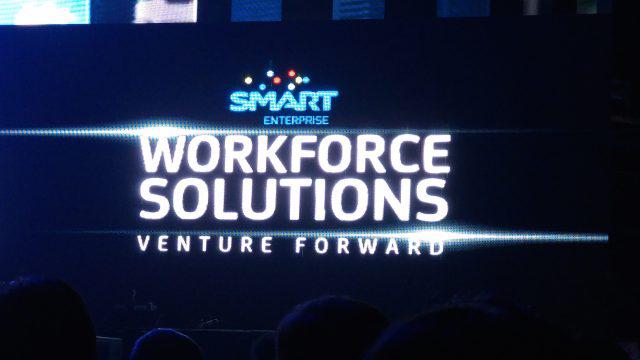 Businesses need to be efficient. This is the rationale behind Smart Enterprise's range of Workforce Solutions, designed to make a company's field force more productive through the use of mobile applications. Running on PLDT and Smart's nationwide network, the applications consist of Smart Store Manager, Smart Pharma, Smart Sales Manager, and Smart Service Manager.
SMART STORE MANAGER can be used to manage store inventory, so that accurate stocks are delivered for the benefit of customers. With this app deployed to all merchandisers nationwide, a company gets an overall view of product movements at any given time.
SMART PHARMA is a solution for medical representatives of pharmaceutical companies. It can track  their performance in making doctor calls and sample distribution. It makes information available online to the med-reps for easier relationship building with doctors. At the head office, managers can monitor the location of their teams and instantly measure productivity.
SMART SALES MANAGER is a customer relationship management tool that provides relevant information to field personnel. By automating sales processes, it helps in proper opportunity management.
SMART SERVICE MANAGER is an app-based reporting, data-gathering, and service management application that allows a company to centralise and optimise two-way communications with field employees. It streamlines workflow queuing and task scheduling.
According to Smart FVP for SME Group Kat Abelarde, "Living in this digital era, we encourage SMEs to move towards a mobile and digital vision. The Smart Enterprise workforce solutions can help our clients automate their business operations designed to reduce cost, improve work flow efficiency, and increase customer satisfaction."
Smart Enterprise introduced the Workflow Solutions at a launch event held at the Valkyrie Club in Taguig City last 25 June 2015