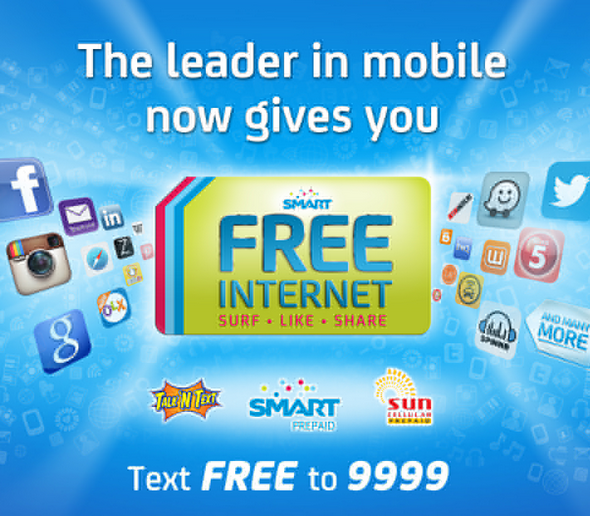 Smart Communications, Inc. (Smart) is extending its Free Internet promo for all Smart, Talk 'N Text, and Sun Cellular subscribers until February 28, 2015. Plus, users can now also watch videos online without having to worry about data charges.
"We are excited to expand the Smart Free Internet promo to include video streaming, since we all know how much Filipinos enjoy watching videos online. This is still part of the formula at the core of our 'Internet for All' message – making the Internet fun, fast, and worry-free for our subscribers," said Charles A. Lim, executive vice president and head of the wireless consumer business of both Smart Communications and Sun Cellular.
With the free 30MB, users can enjoy watching videos on Youtube, Vimeo, or Daily Motion, browse through and post on their Facebook, Twitter and Instagram accounts, visit websites, or search on Google and Wikipedia. The promo allows for access to navigation tools like Waze and Google Maps, and use other services such as Easy Taxi and Uber, Spinnr, Zalora, and Lazada–all without incurring data charges.
To enjoy free internet, Smart, Talk 'N Text and Sun Cellular subscribers just need to register by texting FREE to 9999.