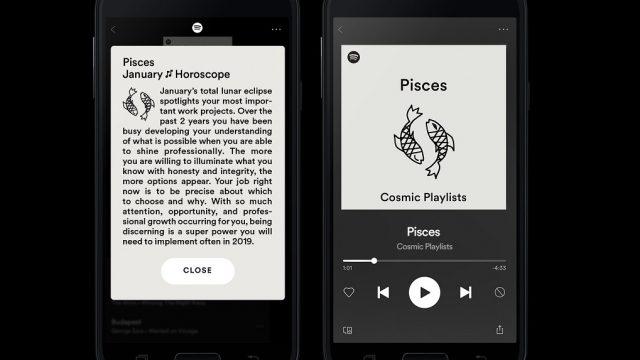 The music streaming platform, Spotify, has currently released a playlist tailored for every astrological sign. Working with astrologer Chani Nicholas, the Cosmic Playlist is composed of astrological readings and curated songs that correspond and resonate to the zodiac sign's theme of the moments.
"Astrology is about a specific moment in time. Each moment has a specific astrological mark, or archetype associated with it, that defines it. Spotify and I have come together to take the theme of the moment for each sign and curate a playlist that reflects that," shared by Nicholas. The readings are based on the upcoming lunar eclipse, covering predictions for the last two years.
"You can use it for inspiration, healing, reflection, or own personal morning dance party. It's a collection of theme songs for your month, astrologically speaking, " she continues.
Led by the current zodiac sign, Capricorn, the playlist can be accessed through Spotify's mobile app and website. Its content will also change monthly according to the sign's horoscope.