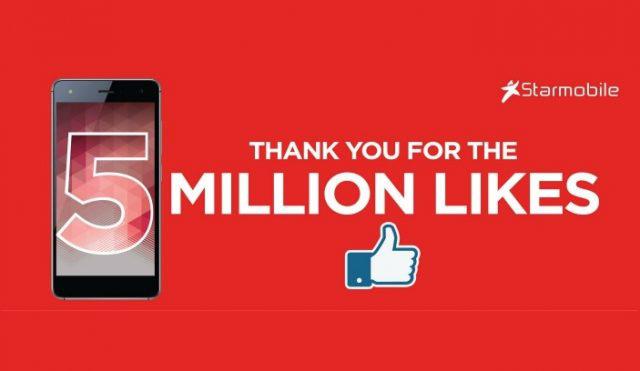 Starmobile recently marked getting its 5 millionth fan on Facebook, making it the brand with the biggest local Facebook fan community in the Philippines. 
Starmobile has been able to reach its record following a mix of thoughtfully written product posts, timely content relevant to its fans' wider experiences and environment.
With Filipinos being one of the most active Facebook users in the world, the brand has consciously invested on the social media platform to educate and delight its customer base about its innovative but accessible devices such as smartphones and tablets.
However, Starmobile is not just focused on gaining followers, but also on actively engaging with these fans, working hard to respond to queries and concerns within minutes during regular office hours.
This milestone, as seen through social media monitoring and analytics tool Socialbakers.com, happens just as Starmobile celebrates its 5th year of operations in the market this 2016. During this time, it became known as the most awarded Filipino gadget brand, earning accolades from respected tech reviewers and experts in the country.
While Starmobile has already achieved a lot, it still has an exciting road ahead. Its parent company, Star Telecom Alliance Resources, Inc. (STAR Inc.), recently announced plans to enter the network devices market with global brand TP-LINK and offer a more diverse array of products that will give Filipinos the convenience and rich possibilities made possible by smart connectivity.
For more information on STAR Inc. and Starmobile, visit www.starmobile.com.ph or facebook.com/starmobilephones.