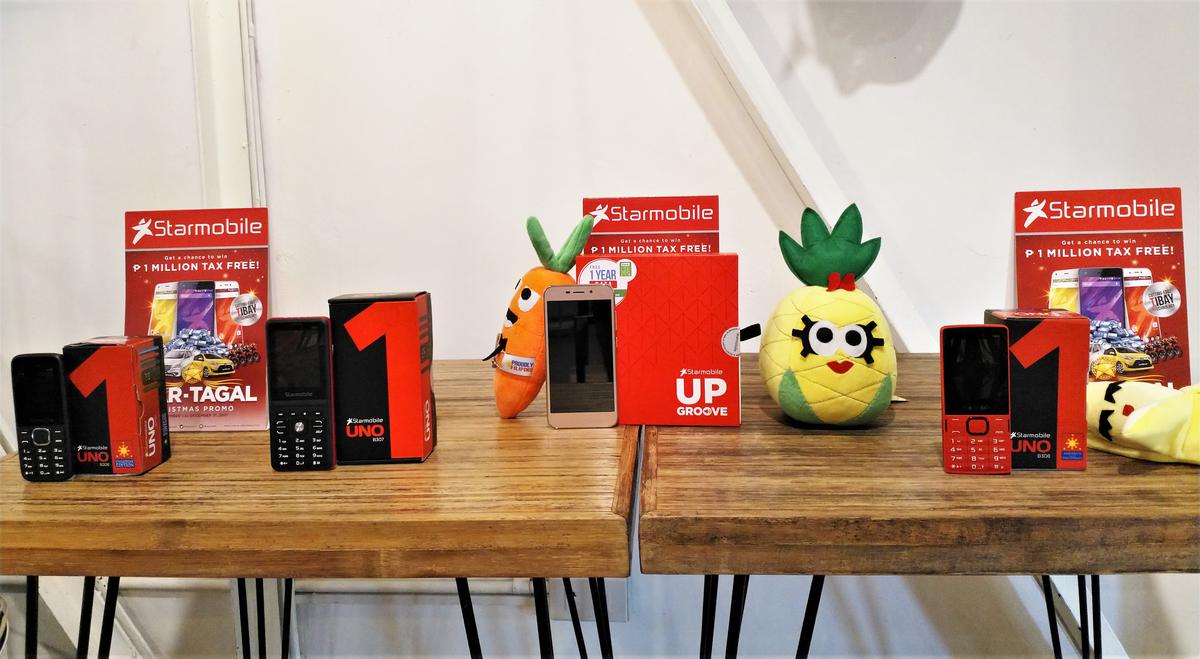 Star Telecom Alliance Resources, Inc. (STAR Inc.), the group behind local smartphone brand Starmobile, strengthens its position in the country by pioneering retail distribution of its devices in sari-sari stores and loading stations as well as introducing new affordable yet quality mobile devices.
The move to include sari-sari stores and loading stations in their distribution channels extends the company's sales touch points beyond branded stores and kiosks, multi-brand vendors, its own online shop, partner e-commerce websites, and convenience stores.
Starting the second half of October 2017, consumers will be able to avail Starmobile feature phones from sari-sari stores and loading stations in Metro Manila, Cagayan De Oro, Zamboanga, and more in the future. Interested store owners can purchase select feature phones from authorized distributors and follow a simple business model set by Starmobile.
"In 2014, Starmobile became the first phone brand to enter into convenience store distribution when it forged a partnership with 7 Eleven. Now, Starmobile devices are available in many of their branches, whether over the counter, through their multi-channel CLIQQ store on Google Play and the Apple App Store, or their electronic kiosks and catalogs in-stores," said Ardie Balderrama, sales and marketing head, Starmobile. "This year, we continue to reach new frontiers in retail as we enter into sari-sari store distribution, again becoming the first tech brand to explore this channel in the Philippines."
Through this initiative, the company aims to reach under-served markets especially in the provinces, aligning with Starmobile's objective of democratizing technology.
"When it launched in the Philippines over five years ago, Starmobile aimed to be known for making high quality but accessibly priced mobile devices featuring the latest technologies," said Balderrama. "By also going into sari-sari stores, we are able to fulfill our mission of making technology more inclusive, from product, pricing, and distribution standpoints."
Starmobile also takes pride in its locally assembled new feature phones Uno B308 and B208–affordable phones that allow you to do so much more than texting and calling.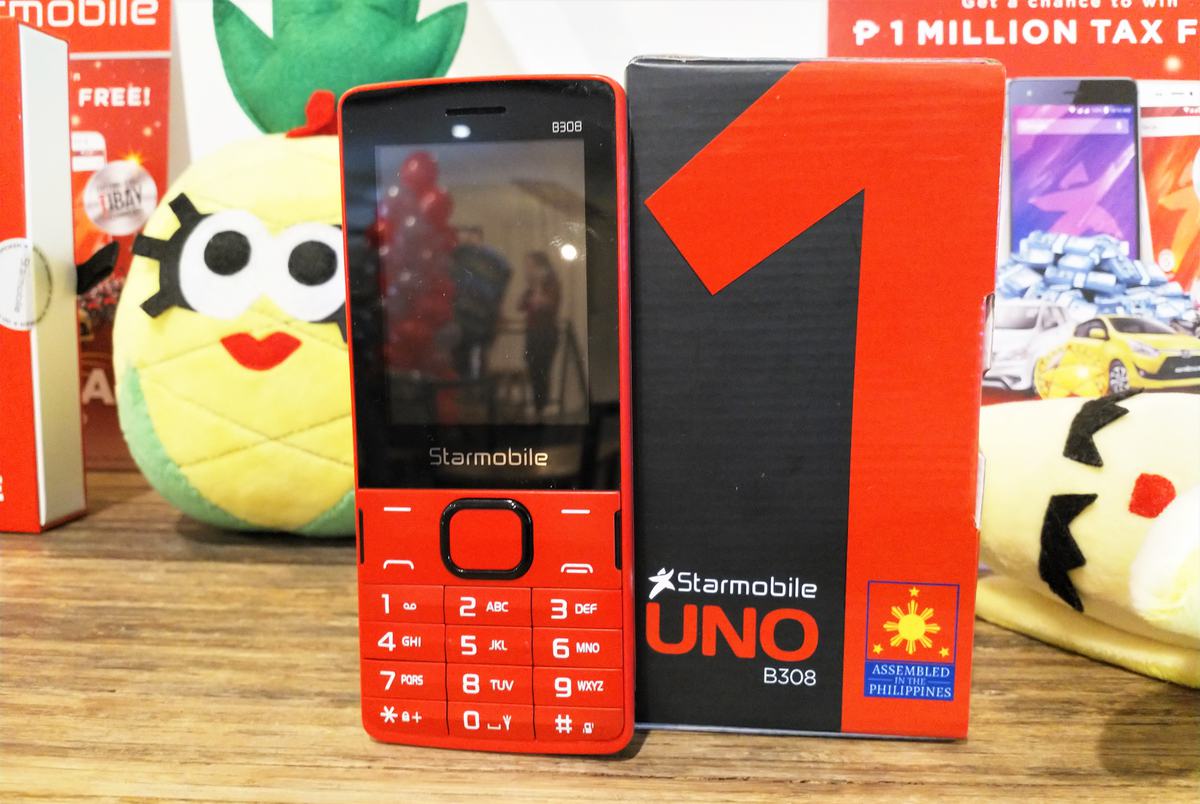 Uno B308 Quick Specifications:
Premium slim design
LED flashlight
Up to 8 days standby and 3 hours talk time
Dual SIM
4-inch TFT screen
Camera with flash
Multimedia player
Bluetooth support
PHP 699
Uno B208 Quick Specifications:
LED flashlight
Multimedia player
Micro SD card slot
Camera with flash
Bluetooth support
Dual SIM
FM radio
8-inch colored screen
Up to 120 hours standby time
PHP 599
Starmobile has also introduced its "Star Standards" initiative which ensures that product lineup carry components and are processed fully compliant with international industry certifications.
Meanwhile as a way to give back to its loyal customers, the brand has also launched its STAR-Tagal promo which will run until December 31, 2017, hence the moniker. In this promo, customers get a chance to win over PHP 4 million worth of prizes, tax-free.
To learn more about Starmobile and its line of smartphones and tablets, visit www.starmobile.com.ph or log on to facebook.com/starmobilephones.