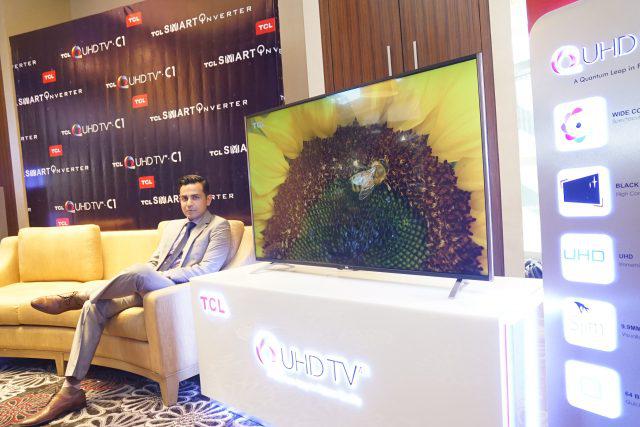 TCL continues to drive innovation by introducing QUHD in the Philippines. Equipped with a unique Quantum Dot Display Technology which far exceeds UHD TVs in terms of display effects, definition and color purity, TCLs QUHD TV Series attempts to bring the cinematic experience into the household while also offering functional and interactive features in the product. The QUHD TV line also makes use of supreme home entertainment technologies and top hardware configurations to create the strongest high-end portfolio across the market.
The Cityline (C1) is one of the first-rate products of QUHD to be released in the Philippines on the first half of 2016. Available in both flat and curved designs, with sizes ranging from 50-inch and 55-inch to 65-inch, it redefines upscale watching experience with its stunning image quality, elegant design, powerful hardware, and ultimate entertainment content.
"The QUHD Product line carries TCL's most advanced TV technology in terms of picture quality, features, and hardware," CEO of TCL Philippines, Eason Cai, shared in an interview. "However, our main advantage over our competitor's high end products is our ability to produce the same quality and innovative technology at low cost." The product also boasts an elegant feel, as it is equipped with a 9.9mm slim screen, metallic body, and bezel design.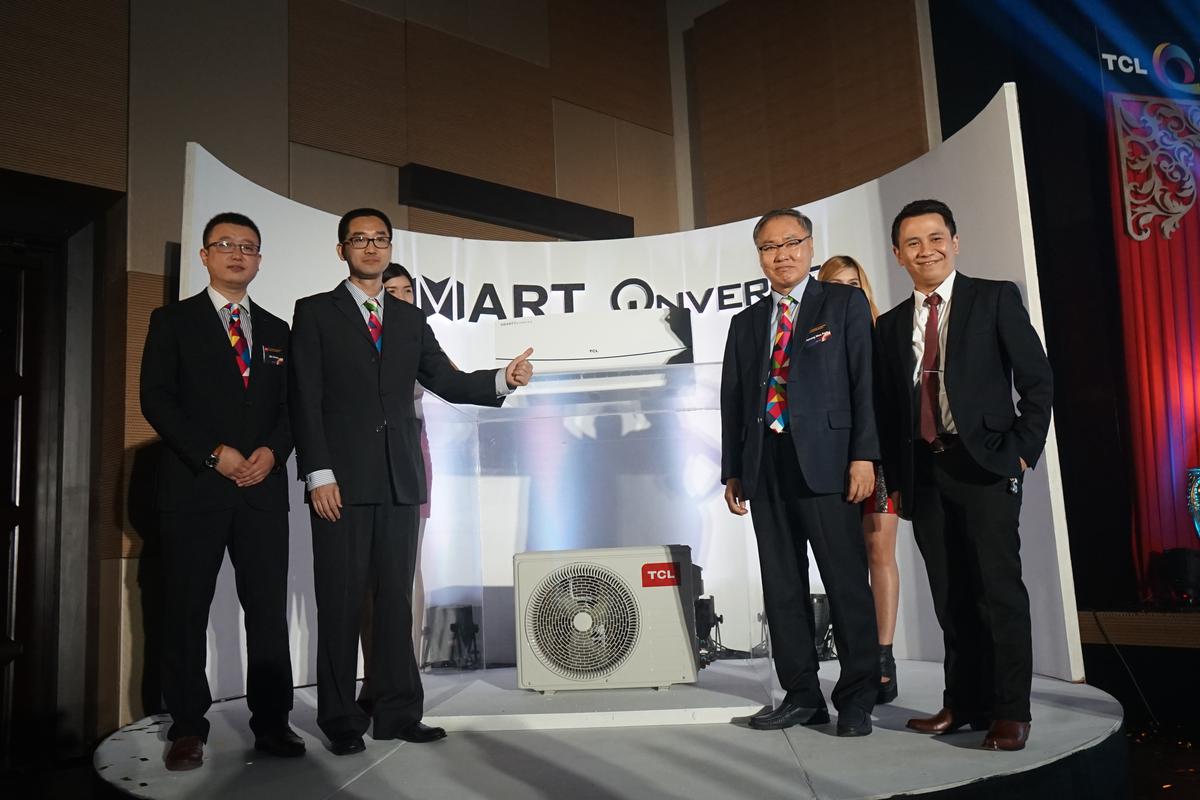 L-R: Bill Cheng, TCL Aircon Division Director; Eason Cai, TCL PH CEO; Byeong Woo Park, Brand Marketing Consultant, Aircon-Division; Jay Guanzon, TCL PH Business Unit Manager, Whitelines.
TCL also revealed its top-notch selection of TitanGold air conditioners. Unlike its contemporaries in the local market, TitanGold air conditioners aim to provide cooling solutions fit for the needs of every Filipino household.
"We want the Filipino consumer to know that TCL is not only a TV brand but is a brand that will deliver quality appliances from home entertainment to home appliances," Cai noted. "We want TCL to be a staple in the Filipino household and that we are a brand that they can trust and continue to rely on.
Aside from its reliable features, TitanGold Airconditioners are eco-friendly and packed with 5-in-1 Health Filters–Photocatalyst Filter, Silver Ion Filter, Active Carbon Filter, Catechin Filter and a Vitamin-enriching Filter, providing safe and healthy breathable indoor air for you and your family. It takes pride of its gold-plated aluminum louver fins, ideally built to prevent and withstand extreme rusting and corrosion through its unique hydrophilic properties.
For more information on TCL's innovative appliances, visit www.facebook.com/tclphilippines or log on to www.tclphilippines.com/.