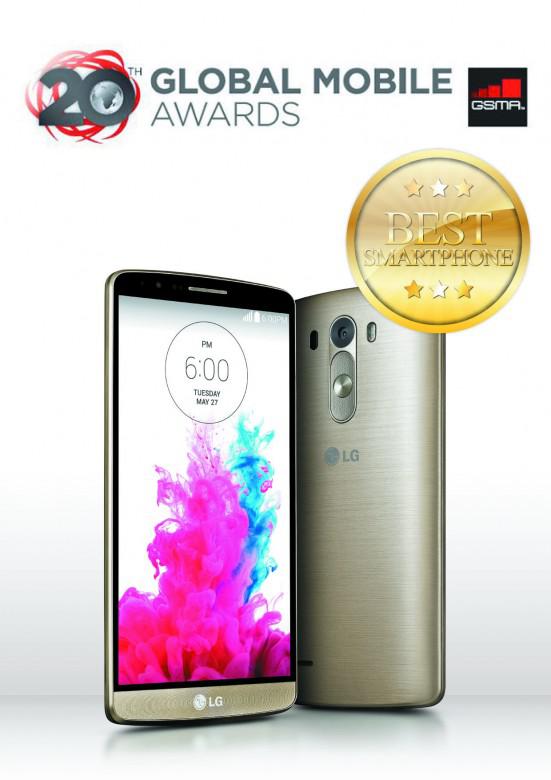 Global leader LG just added another accolade to their already impressive record. The Global Mobile Awards just named LG's G3 as the Best Smartphone of the Year this 2015.
"Since launch, the LG G3 has been critically acclaimed, carried by over 170 partners across the globe and its success has largely contributed to the 16 percent increase in annual global revenue," said the GSMA in its award announcement. "It delivers an easy-to-use, intuitive user experience with its 5.5-inch Quad HD Display and 13-megapixel OIS+ camera with Laser Auto Focus. It is also packed with innovations such as Smart Keyboard, Gesture for Selfie, Flash for Selfie and Knock Code™ to offer a simply convenient, simply clever and simply safer user experience."
The G3, with its impressive spec, has already gained a lot of attention as one of the best Android devices available to consumers at the moment. 3GB of RAM, 32GB of storage, and large, gorgeous HD display all lend themselves to a smartphone experience that is difficult to beat. In case you missed it, check out the device here.