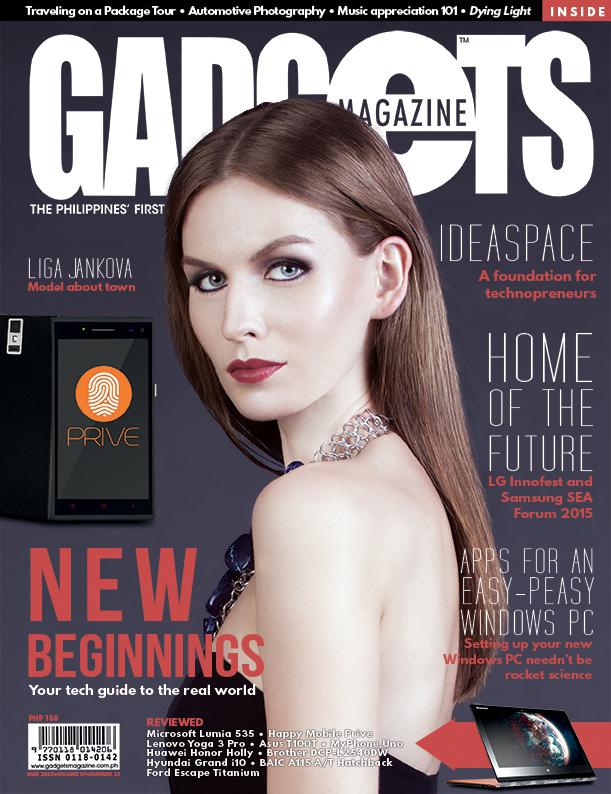 March has rolled around once again, and all over the country, kids are moving up to bigger, busier schools, and graduates are throw headlong into what they are constantly told is the real world. It's a confusing time for everyone, and without the right tools, it can be a little overwhelming. We here at the magazine want to do all we can to help everyone cope with the changes, whether school, a new job, or a new place, this month's CoverStory has got just the hardware you need to be at the top of your game.
Got a great idea, and need a little help to get it off the ground? We have a look at Ideaspace, and all the great things they do to help technopreneurs get their innovations out there.
Both Samsung and LG are bringing their A-Game with the LG InnoFest and Samsung SEA Forum, where we got to see the latest home and entertainment devices firsthand.
Learn some new skills from our Snapshots section, with a quick lesson on automotive photography, and take your listening experience to the next level with a personal audio crash course in our Music Corner.
If you're looking for a few new devices, we've got the Happy Mobile Prive, Microsoft 535, Lenovo Yoga 3 Pro, Asus T100t, MyPhone Uno, Huawei Honor Holly, and the Brother DCO-L2540LDW multi-function printer, as well as test drives of the Hyundai Grand i10, Baic A1115 hatch, and the Ford Escape Titanium in the Mobility section.
We've got all that, and lots more features in the March issue of Gadgets Magazine, so head over to your favorite newsstands, bookstores, and online from Magzter and Buqo.