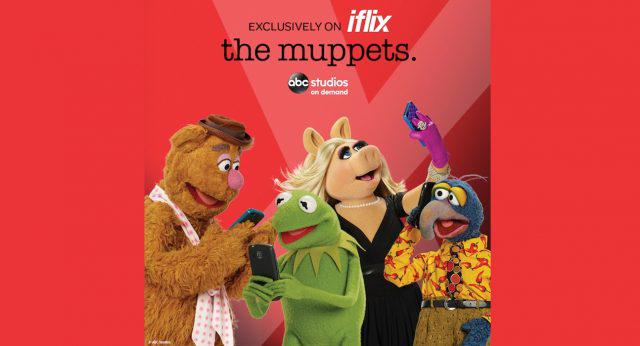 Unless you've been hiding under a rock, you'd know that the world's most beloved group of puppets is back on the silver screen. After a two-decade hiatus, The Muppets return with a documentary-style show that is sure to entertain kids and those young at heart.
Committed to serving the best content to its over 400,000 subscribers, iflix has just announced that it has acquired exclusive, first run rights to The Muppets in Thailand and the Philippines. The first three episodes of the season are available for viewing only on iflix, with each succeeding episode added every Wednesday, the same day as its initial U.S. broadcast.
The Muppets TV show is jam-packed with all-star guest cameos, including appearances from Imagine Dragons, Laurence Fishbone, Jay Leno, Liam Hemsworth, Kerry Washington, Elizabeth Banks, Topher Grace and many more.
iflix Co-founder and Group CEO, Mark Britt commented, "We are incredibly excited to bring one of this year's most highly anticipated shows, The Muppets to Southeast Asia. This season's highest rated comedy, is now available in The Philippines and Thailand only on iflix, exclusively to our subscribers."
"As the region's leading Internet TV service, we are thrilled to deepen our relationship with Disney's ABC Studios, one of the world's preeminent content producers, to bring the best in television content to our viewers," Britt added.
The service is priced at only PHP 129 per month in the Philippines for unlimited access. For new subscribers, iflix offers a complimentary 30-day trial with full access to iflix's world-class service, features and content, with no credit card or payment details required.
For more information and to register, log on to www.iflix.com.